User engagement is used is to measure how often and the number of times users engage and interact with your website. This metric tells if your audience finds your products or services worthy.
Most companies decide on engagement by tracking user interactions like clicks, downloads, and lastly, shares.
Furthermore, an engagement is analyzed using analytic tools and metrics. For example, a website can analyze the total number of page views or the time a certain user spends on the pages.
Companies also work towards trying to better user engagement because it affects the end result.
The Importance of User Engagement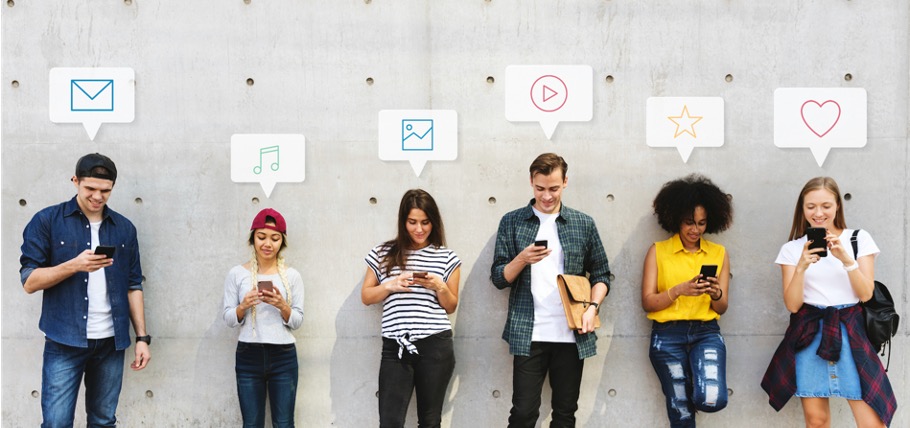 User engagement is important because individuals engage and interact with their interests. If a person spends more time with a product, it means that they are invested in that particular product.
The audience visiting your website for your product increases users' recognition and link with your brand, which eventually creates more monetization opportunities. Also, User engagement is a procedure that corresponds to a product or service's success or failure.
Moreover, whatever user engagement model you make use of having to adjust the metrics given the type of website you operate.
Defining the engagement model that is most suitable for your website, helps in defining the metrics that you should use.
Having content-filled websites: If your website is filled with quality content, maybe it is a media outlet, news website, or publisher. It should be fully aimed at user activity and trustworthiness. Primarily, working on the hours spent on the website, the number of pages the user sees, with the return rate.
All these metrics can be utilized to track content-filled websites to help keep users on their sites much longer.
Also, commerce sites should target pushing users with their on-site sales funnel. They should measure the usability data, for example, the shopping cart abandonment rate and page view statistics. The commerce site should check if users can get what they are searching for, or if they leave at a point in the sales cycle.
Next, if your website is specialized in selling a particular product. it is best to focus on the conversion. When a visitor visits your site, you should try to put in efforts towards conversions.
RELATED ARTICLE: Simple Ways to Calculate Retention Rate: Definition And Strategies That Work.
#1 Best Hosting Service - Bluehost
Start your website in 5 minutes! Get the top speed and security service in the industry. Get 24/7 support, easy-to-use website editing tools.
The Ways you can Track and Improve User Engagement
Before you can track user engagement, you need to understand the metrics to make use of. Website owners and application developers make use of various metrics to track user engagement.
However, it is best to check out the most used metrics.
Below is a list of some crucial definitions, and examples
1. Bounce Rate
A bounce rate is defined as the percentage of visitors that exits your website after visiting a single page.
When you get a high bounce rate, it means your website does not have interesting content.
The lower the bounce rate on your website, the better. Normally, it is not possible that a visitor will not exit your site.
If your bounce rate is between 40% and 55%, this is an average rate. If your bounce rate is between 55%-65%, it means you need to work on your website quickly.
Lastly, if it is above 65%, it requires a huge improvement, because this means your website is losing an increasing number of visitors compared to what you're gaining.
2. Conversion or goal rate
The conversion rate is used to calculate when any user completes the action you want them to achieve, for example, it includes things like subscribing to an email list, buying from a website, or simply downloading an app.
A conversion rate can also be referred to as the number of conversions divided by the overall number of visitors.
A good conversion rate can be determined based on the industry. A normal e-commerce conversion rate is between an average of 3%, however, in other industries, it ranges from 2% to 5%.
3. Click-through-rate
A Click-through-rate is described as the percentage of people that tap on an ad or a particular link of the total visitors of a page, email, or advertisement.
An average click-through rate on the online advertising platform AdWords is around 2%, this means if your click-through rate is above 2% it is okay to be considered high.
However, the gauge varies based on the industry and the type of ads, including the ads platform. According to statistics, the average click-through rate for advertisements on Google search tricked down to 1.55%.
Display advertisements tricked also tricked done the same year, the following year which was 2021, the rates maintained a spot of 0.8% on average for Shopping advertisements on Google and it was 1.2% on the median for Shopping advertisements on Bing.
Display ads rates were under 1%, and search ads had a high rate for dining search advertisements on Google with an 11.7% click-through rate and 6.93% on Bing.
GrowthBar SEO - The Ultimate SEO and Content Tool
For just $29, get access to: Keyword Research Tool, AI Writing Tool, and More.
4. Abandonment rate
An abandonment rate is the percentage of visitors that leaves a shopping cart or carries out the supposed action. Online retailers gauge abandonment rates to track the success of marketing efforts.
While it is normal to have visitors that do not complete the purchase or task, it is advisable to aim for a rate of under 40%, also a rate of 20% is good.
Lastly, visitors will drop due to payment issues, researching, and browsing.
5. Returning visitor rate
A returning visitor rate according to google, is the number of users who visited your website before and are visiting it again within a particular period of time.
A returning visitor rate gauges how frequently a user returns after a first visit. A good returning rate should be about 30% to 50%, however, if you can attract more than that you are in a good place.
A returning visitor rate below 25% is not good and it is best to investigate what is the cause.
6. Time on site
The time on site refers to how long a certain visitor remains to view your site during their session. A good time-on-site rate is between 2 to 3 minutes, this is enough time for users and site visitors to read contact and engage with your website.
7. Session length
A session rate can be defined as the time when your site visitors are having engagements with your website. Some certain websites have a specific time duration- a 30 minutes time duration if it does not register any activity which will eventually lead to a time-out session.
A good session length is better if it is longer, but a good gauge is between anything that is above three minutes.
8. Time on page
The time-on-page is a user engagement factor that gauges the actual time a visitor spends on a particular page on a site.
A good time on a page is calculated by gauging the time difference between the time a visitor lands on the page and when the visitor moves to the next one. For instance, if a user leaves a site without tapping on another page, it equals the time-on-page to be zero.
Google Analytics says a good time on-page shouldn't be less than two minutes. However, the longer a user remains on the page, the better the engagement.
#1 Best Hosting Service - Bluehost
Start your website in 5 minutes! Get the top speed and security service in the industry. Get 24/7 support, easy-to-use website editing tools.
9. Pages per visit
The pages per visit is the number of pages a user views on every visit to the website. The page per visit is calculated by dividing the number of page views by the overall total number of sessions.
For instance, if a user has a median of pages per 2 sessions, it equals that users visited two pages before leaving a particular website. A good page visit is two pages per session.
10. Number of sessions per user
This metric is described as the number of sessions users began each day/week or month. It also records the number of times a user visits the website within a period of time.
A normal session ends after 30 minutes, so if a user begins a session, ends it, and starts again, it can be counted as a single session. Also, if the next session begins after 30 minutes, it is counted as two various sessions.
11. Number of actions per session
This metric is the number of events a user conducts during their session. For instance, hover-over, or clicks
To Determine a good event session rate, will depend on the particular action. The higher the number of actions or events per session, it could lead to more engagement.
GrowthBar SEO - The Ultimate SEO and Content Tool
For just $29, get access to: Keyword Research Tool, AI Writing Tool, and More.
How to Calculate User Engagement
Based on the nature of your product, this is what will determine the metrics you will need to up your user engagement.
Mostly, companies gauge the number of users by a set period of time- daily, monthly or quarterly.
For instance, if you have an eCommerce website, it is best to focus on gauging engagement with metrics related to the shopping experience. For example, website usability, and abandonment rates.
A blog can monetize a site with advertisements or affiliate links. So, the longer the visitor spends on the site, the higher there will be an opportunity for monetization.
Blogs and news websites, need to aim toward metrics like time on a site or pages per session.
Applications gauges interactions and engagements based on the number of apps installed, the time users spend on the app, and lastly the overall events per session that the user completes within the app.
With social media apps, requiring viewing statuses or posting updates, users have a small span of interaction and engagement when it comes to social media apps.
Therefore, these types of apps require the ability to gauge user activity, their events per session, and the number of installs including metrics that are alike.
Canva: Free design tools for creative content
Enjoy this free-to-use online graphic design tool on mobile and PC. Use it to create social media posts, presentations, posters, videos, logos, memes, and more.
What are some Key Mistakes Made When Measuring User Engagement
Most times, you want to gauge engagement but you get to various metrics than what is required.
Below are some examples:
1. Do not confuse reach with engagement
Most times, you think you are gauging engagement when in real life you're only measuring reach. When measuring the number of users that see your content, it can be quickly manipulated.
Having people or users visit your website, is not the same thing as having engaged users. It produces short session times and a high bounce rate. In addition, the reach can be manipulated by sponsored ads. The best way would be to track conversion or events per session.
2. Do not rely too much on Time-on-page
While it is very good when users spend time on your site, sometimes people only open a tab and exit from the screen, this makes you believe that a user spent 30 minutes on your page, but in real life, they didn't.
To make sure you are tracking engagement, combine time-on-page with gauging scroll-depth.
This will show you how far a user spends on our page. You can also use a heat map, which tells you where visitors click, scroll or ignore.
3. Always optimize your session duration
If you want people to spend huge time on your website or application, you should know that different products have various ideal session times, so it is advisable to learn how long is the right session duration for a particular product and then word towards optimizing the analytics for that number.
You can use this as a gauge against it.
4. Try not to use many metrics
Don't use every metric available, or all the metrics you have in your possession, doing this makes it difficult to aim for the goal.
All app and website engagement efforts should have a visible strategy. Decide if you want to make more engagement, or improve your conversions. Discover the most crucial metric and begin with that one.
GrowthBar SEO - The Ultimate SEO and Content Tool
For just $29, get access to: Keyword Research Tool, AI Writing Tool, and More.
User Engagement rules for a Website
Here are some rules that you should adhere to gain a successful engagement with your website:
– Personalization of contents
Personalized marketing performs better compared to neutral and directionless content. Utilize user tracking and analytics to give you the necessary insight required to improve your content which will eventually lead to an increase in engagement.
– Keep users onsite
Utilize every trick and way you know to keep users longer on your website. For example, use internal links on your pages. This keeps your users who are reading your content, to extend their time on the site which will help to trickle down the bounce rate.
In addition, insert a content recommendation engine to deliver important content with the aim to keep people on your site longer and reduce bounce rate.
– Make sure your site loads quickly
It should be known that every second your website takes to load, the bounce rate increase.
There is a well-known study that reveals that as little as a 1-second delay in page loading increases decreases conversion by up to 7%.
– Gather User experience
Make sure your website is responsive, nowadays users don't have time to zoom in trying to read your site. Users want an easy-to-use interface on whichever device they are using.
Also, try to integrate vital and visual content, this is a most because it attracts more attention.
– Experiment and analyze your content
Oftentimes, it is not enough to apply the metrics, testing your strategy continually to rectify your strategy is important. Make sure to analyze comments, feedback, analytics, and other communications to learn the kind of impression users have towards your site or application.
– Gather users using your funnel
Away from engaging your users, your website needs to get users through your funnel.
Make sure your content or app provides a solution to the user's problem or attends to their needs, this way it pulls your users through what is known as the sales cycle.
A content-based website should make users opt into an email list or follow social media channels.
#1 Best Hosting Service - Bluehost
Start your website in 5 minutes! Get the top speed and security service in the industry. Get 24/7 support, easy-to-use website editing tools.
Strategies to Increase Your Website User Engagement
Here are some crucial strategies to up your website user engagement
Firstly, conduct research based on your knowledge. Make sure you research your audience, the industry, including your vendors.
The information you extract from your audience can be useful to discover how your product or solution attends to that need.
Next, work on making your content the best, to do this. It is best to invest in a faultless SEO strategy. Make sure users can easily find your site so that they can interact and engage with it. If you have the right type of content on your site, it sparks interest in the user and keeps them.
You may also like to read our latest article, What are Social Signals? | 3 ways they affect SEO.