The key components of video marketing solutions are linked to features and qualities, as much as the purpose of the video.
Quality has to do with the time utilized for shooting, editing, and lastly, post-production. Although a graphic animation may not require filming, it may need the creation of original illustrations.
Here are some examples of video marketing solutions
1. 1-minute explainer videos
The essence of a 60 seconds video includes how it is very easy to engage with. When people see that a video is only a minute long, they do not skip or leave it.
A one-minute video is also highly replicable, i.e., it is very simple to reproduce in the same way when its length is specified and limited. It involves little or no pictures to create and little text to include.
A one-minute video is extremely measurable, and if a video is 60 seconds long, there are easier for retention to be calculated. It is simply to measure how long people spend watching the video.
Also, a one-minute video is optimized for any social media platform. A one-minute video made for social media platforms like LinkedIn, Facebook, or Twitter is best in a 1:1 format, which is a squared format. Its width is specified, but its height is variable because it looks twice bigger compared to a rectangle video.
In addition, a mass video on social media means that there's more interaction and retention, especially from mobile devices.
A one-minute explainer video marketing solution on YouTube or Vimeo, for instance, may, however, not look too good on other platforms. This video marketing solution is aimed at producing both a landscape and squared version. When this happens, it spits the video statistics.
RELATED ARTICLE: Video Marketing: definition, strategies, types and more.
Download Wondershare - Best Video Editor
Get the best video editing features for beginners and pros. Get video creation ideas and join the largest worldwide video content creation community.
Original and creative content often make a difference on social media, but only if these contents match the story being told.
Social media content is essential content for promotional purposes. However, the rules of creating content and sharing are very different.
With social media content, audiences are already present. One thing about the content on social media is how easy they are to discover. Things like the right tags, partners, and promotions can help with this.
Social media content allows for data and business models. It is impossible to utilize the mechanisms of social media without first grasping its business model.
It is based on depicting users and gathering data for advertising purposes.
The real aim of content creation for social media does not depend on the quality of the content itself, but it is more on the creation of value through the said content.
Generally, whatever the industry or niche market, precious creation needs consistency and uniformity.
Social media content as a video marketing solution gives a sense of friendliness to the audience.
It also reduces cost in the creation of content in the long run.
While social media content and templates save time, content production for social media platforms wears out with repetition. The time freed up can be used to create more meaningful content.
Lastly, while there are a lot of conversations surrounding social media features, the most crucial thing is to use it as a way for new advertising formats. A new social media feature can be used to attract and interest audiences by surprise.
3. Teaser, a trailer, or a TV ad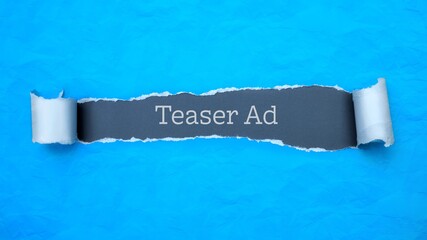 The role that a teaser, trailer, or TV commercial play in marketing involves helping to create brand awareness. A small captivating video is important in business communication, especially in a B2B.
It gives brand recognition.
A teaser, trailer, or TV commercial helps in breaking the classic protocol of corporate communications, which is always a source of inspiration.
The public loves brands that love taking risks.
This type of video marketing solution helps to gain a call to action. Teasers, trailers, and commercials help in triggering emotions that move the viewers to immediate action.
Again this type of video marketing solution grabs a viewer's attention because they await to see how it will end. It further proves that marketing trailers, tv commercials, and teasers build awareness in addition to trust.
The creation of a teaser or trailer can assist a company in improving not only public relations but also internal communication.
It is also crucial to know that the success of a product has to do with the involvement of the people partaking in the filming of this video marketing solution.
If one party does not wish to partake on an optional basis, it is advisable to work with another video marketing solution.
4. Mobile Live streaming
Certain smart videos can be put together as live streaming shows on Facebook, Instagram, and other platforms. This gives more adrenaline than interaction with audiences.
Below are some of the benefits of mobile living streaming:
It helps to create a show, guests, and content which is an advanced and exciting marketing strategy.
This particular energy transforms from the crew to the audience back and again.
Next, this video marketing strategy helps with interaction and engagement. This engagement can be through polls, questions, quizzes, contests, and interviews which make people eager to make their voices heard.
Again, there's a time limit which is a good thing. For instance, once a live stream is over, it is done.
Facebook has a single or multi-camera Facebook live streaming. There is a first, and foremost distinction that is required to the understood when it comes to the streaming of Facebook, Instagram, and other social networks.
There is a difference between single-camera and multi-camera live streaming.
A single-camera live works best with a smartphone: it is simple, straightforward, very direct, and undemanding.
A live show is free, and it is also a container, which allows for the possibility of collecting and concentrating a mass number of creative ideas with a limited amount of effort.
However, the downside of this video marketing solution includes denying the possibility of filtering the end result.
5. Event media coverage
Lately, there's also no event that happens without existing online. However, with the right media coverage, an event is perfect.
This video marketing solution has to do with the media coverage of the event. Its benefits are that it serves as an after-movie following a particular event.
After an event, there mustn't be just unrelated pictures: there must be some sort of story, and this is where this video marketing solution comes in. It helps to emit an experience.
Another advantage is that it can serve as a social media story.
Next, the interaction during an event can help to facilitate easy gamification and opener techniques.
An event media coverage can help in increasing the visibility of the event: things like video invitations, an event trailer, and guest presentations are very useful.
A media production that happens during an event can make an organization's digital communications be fueled for a long period of time: it attracts things like mentions, souvenir images, tags, including networking.
Think about it this way, for instance, in media coverage of any event, the guest that attended their best, these same guests are the first audience that will promote the photos and videos.
6. Vlogging and mobile journalism
For vlogging and mobile journalism, this type of video marketing solution first needs to be transcribed into audiovisual products.
Vlogging and mobile journalism have no filtered authenticity, and this immediately shares any false sense of authenticity. This makes people who are mostly surrounded by untruthfulness value this type of video marketing solution very much.
Vlogging and mobile journalism as a form of video marketing solution help break the cycle of fake news. It brings a personal and original take on facts that assist people in protecting their subjectiveness.
The success of instant forms of communication like vlogging and mobile journalism is very necessary.
Vlogging does not need that much of good technical skills, and it has to do with more storytelling and the ability to create original content in an unknown area and social context.
Vlogging is at its best with travel because this video marketing solution itself is a journey.
While vlogging and mobile journalism has great pros, this form of video marketing solution can be seen as a violation of other people's confidentiality and privacy.
While the above can be viewed as nothing serious but in the absence of the necessary consultation with sensitivity, the consequences that follow this type of action can be quite unpleasant.
7. Animation and motion graphics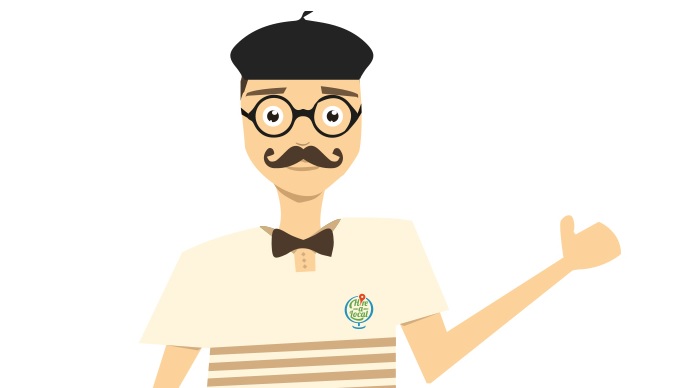 Some advantage of animating content with motion graphics includes things like colors, and transitions, with copyright-free music.
This form of video marketing solution has live motion, which needs a high price in terms of acting, set design, time, and cost.
Motion graphics let you work remotely with whichever team, including the absence of any space-time limitation, allowing for the free up of creativity.
Motion graphics can be quickly adapted, reused, and lastly, repurposed. Different colors, texts, and backgrounds have the ability to translate into a different story.
A motion graphic needs to tell a story. Just because it might be in the form of a cartoon doesn't mean it shouldn't have a unique purpose.
Motion graphics as a form of video marketing solution is suited to sequence announcements, including call-to-actions.
They are known to carry with them a general feeling of positivity.
However, despite the advantages of motion graphics. Animations are not always controversial matters, and they shouldn't also be used to clarify modern concepts.
It is better to use motion graphics as a trailer for tutorials made in live motion.
Canva: Free design tools for creative content
Enjoy this free-to-use online graphic design tool on mobile and PC. Use it to create social media posts, presentations, posters, videos, logos, memes, and more.
8. Indoor shooting with drones
Drones can be used for indoor shooting though it is more suitable for outdoor shooting. For several years there was common European legislation on drones; however, it is now nearly dissolved.
Drones can be used as cameras without limitations.
A drone can follow a filmed subject in the absence of commands due to its activity tracking. The slow-motion feature that comes with it allows footage to be very impressive and exhilarating.
The cons of using drones as a video marketing solution include how noisy they can be.
9. Screen recording
With a website, an app, or an easy web page presentation, a screen recording video can boost the visibility of any product.
Screen recording videos are a distinctive opportunity to show the right look and to reveal more of any software product.
Screen recording has a feature to pause a video tutorial and then go back later to watch it again and again. It gives potential prospects the choice to choose how they wish to learn.
Screen recording can help on increasing traffic, and it is a specific and convenient resource that users will consult more than once. This attracts returning traffic to a website or blog.
However, it is essential to know that it is not screen recording that creates the learning process. It's more of linking these pictures in the right informative context. When it comes to quality screen recording video, it has to do with a particular form of graphic animation.
Screen recording has a crucial advantage which is its ability to create huge amounts of material in a very small team.
The main disadvantage of screen recording is that the quality of any video presentation will largely depend on what you have to show.
Also, if the web page or application is convoluted and graphically unpleasing, video only relatively allows the presentation.
You may also like to read our latest article, How to Accept a Pending Payment on PayPal in 6 steps.