Seller Fulfilled Prime (SFP) is a fulfillment method that lets qualified Amazon sellers with Professional seller accounts display the Amazon Prime badge on orders fulfilled through their warehouse or by third-party logistic providers. It allows Amazon sellers to offer 2-day prime shipping.
It is different from the Fulfillment by Amazon program, where Amazon takes care of the packaging, shipping, and other operations regarding fulfillment for the products of an Amazon seller from their warehouses.
How Seller Fulfilled Prime Works
To be eligible and maintain eligibility for SFP, the seller must always be eligible for the Premium Shipping program. The trial period lasts between 5 to 90 days, depending on whether the seller meets the performance requirements on a minimum of 200 Prime trial orders.
If you cannot meet the requirements of the Prime trial orders, the trial period will reset automatically, and you will have the chance to try again. During the trial period, you must offer premium one to two-day delivery options to show amazon that you can meet the fulfillment promises. It won't display the Prime badge on your listings during the trial period. It would help if you met specific criteria to have at least 50 Prime trial orders.
The criteria are as follows:
Offer premium shipping options

Ship more than 99% of your orders on time

Have an order cancellation rate of less than 0.5%

Maintain a cancellation rate that is less than 1%

Add tracking ID to over 84% of orders

Maintain a 4.5-star feedback rating over a 30day long period

Process orders with a zero-day handling time
Once you round up the trial period, Amazon will automatically enroll you into SFP, and your product listing will now display the Prime badge. To maintain eligibility for SFP, you need to meet the exact Prime trial performance requirements consistently.
Even though your feedback rating or cancellation rate were to drop below the criteria set by Amazon for a day, Amazon will remove the Prime badge from those listings, and you may no longer be eligible for SFP.
RELATED ARTICLE: How to Become an Amazon Vendor in Simple Steps.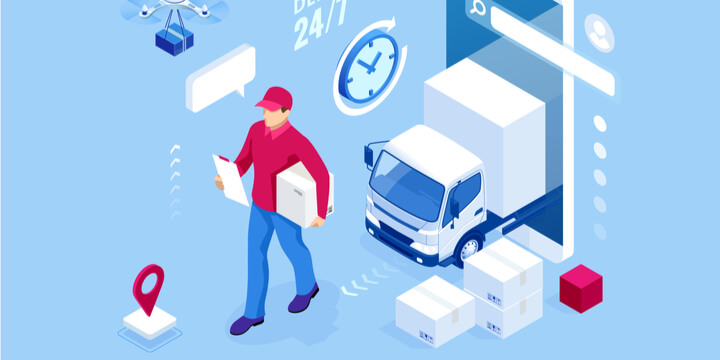 Who can use amazon's seller fulfilled prime program?
Seller fulfilled Prime is great for Amazon sellers that sell high volumes through Fulfillment By Merchants.
Seller Fulfilled Prime currently grants sellers two-day Prime shipping to specific regions where sellers know they can fulfill their promise.
Pros of Amazon Seller Fulfilled Prime
1. You can access Amazon's 150 million prime members
Prime members are loyalists. A good percent of Amazon Prime members attested that if they have to go shopping at any store, it would have to be Amazon. By enabling the Prime badge on your listings, your products will increase discoverability as Prime customers will be able to filter their search by Prime products only.
2. You do not have to pay Fulfillment by Amazon fees or storage fees
FBA fees and storage fees can be huge factors in deciding whether sellers choose to use FBA or SFP. Because the fee structure on Amazon is on weight and dimensions, you may bring forth more profits using SFP than FBA.
Additionally, storage fees vary at different times of the year, and Amazon can limit your storage space if your Inventory Performance Index score is low.
3. It helps you to compete for the Buy Box
Winning the Buy Box means that when customers click on "Ad to Cart," the default option they have is to buy the product from you. Products listed with the Prime badge have increased the chances of winning the Buy Box over an FBM offer. Even though you were to sell your product through FBM, your price would have to be lower than an FBA or SFP offer to get the buy Box.
4. You have better control over your inventory
Utilizing SFP will give you better control and insight over your Amazon inventory by keeping your operation in one location. You will avoid lag time between sending merchandise into an Amazon FBA warehouse and worrying about running out of stock. You also can use a third-party fulfillment enter to store and ship SFP orders.
Cons of Amazon Seller Fulfilled Prime
1. You have to meet the stringent standards of Amazon to maintain your SFP status.
If you fail to meet the requirements set by amazon for SFP, then they will remove your prime eligibility. Lately, their needs have become more stringent, and most sellers won't be able to meet the standards set by Amazon.
2. You take care of the cost of storing and shipping items.
There is no doubt that you will save money on FBA fees and storage fees on Amazon, but that doesn't mean that you won't have to bear your costs. It would help if you considered the price of a warehouse, employees, shipping supplies like boxes and labels, and the shipping costs. The premium shipping costs can eat deep into your margins.
3. It would help if you handled returns.
When using FBA, Amazon handles returns from customers. When using SFP, customers' returns come to you; this can be challenging if you do not have the space or a standard operating procedure to handle returns.
Things to consider when using seller fulfilled prime
1. Difficulty in the maintenance of eligibility
The criteria are relatively strict, and you cannot afford to fall behind on your fulfillment and cancellation rates. If you do, Amazon will seize your Prime badge without any question. It is, however, up to you to stay compliant.
 2. It would help if you used Amazon shipping.
It is not an advantage per se because you still stand to benefit from high delivery standards from several approved carriers; however, not having a good choice is where the problem lies.
3. An efficient warehouse is paramount.
If you are thinking of going for SFP, then there is every likelihood that you already have a warehouse filled with inventory. However, once you can achieve your Prime badge, you should prepare for an influx of orders, and the facilities in your warehouse need to be able to cope.
In conclusion, the Seller Fulfilled Prime criteria are pretty strict with rather stringent procedures. The Prime badge is not something that amazon gives out quickly. If you are new and do not have a warehouse, or your account is not yet in good standing, they won't accept you into the program.
Therefore, if you are interested in Seller Fulfilled Prime, you need to ensure certain things are in place before applying.
 You may also like to read our latest article, 3 ways to perform an in-depth Google Shopping Competitor Analysis.