The best portfolio management books are the ones that take you from a novice to something of an expert and there are four listed here.
Portfolio management is a science and an art. Whether you aim to manage a portfolio for yourself or you want to do it for a business, you will need the right set of books to guide you.
When we talk of portfolio management, there is so much to learn. Learning takes place with the help of portfolio management books. It will be possible for you to delve deeper into the concepts to come out victorious.
In this post, you will find a list of books you can use to kick start your journey of building a portfolio worthy of emulation.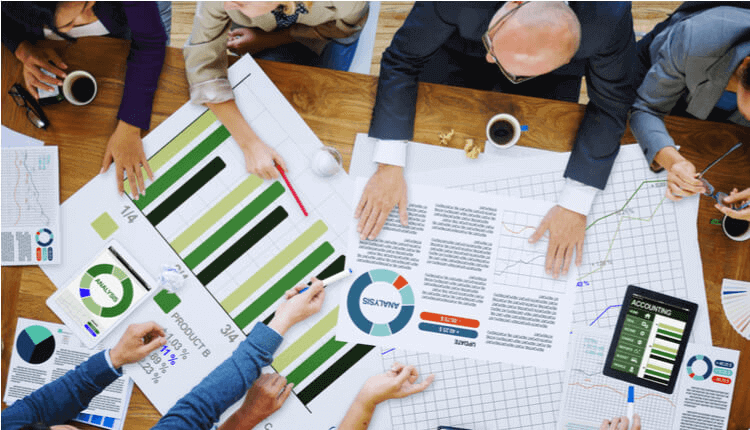 Best portfolio management books
This book is for investors who want to improve their general understanding of managerial risks and concepts. It is a good guide for anyone that is in business. You get to learn the fundamental and quantitative concepts and delve into different foundations and current information available in the portfolio management sector. Active portfolio management does not just help those already in project management and grants advice, support, and training to those just starting in the field.
With active portfolio management, you will get information on risk, market impact, performance analysis, and dispersion, as well as empirical evidence that helps you understand and aids the decision you make. Be sure to get a solid and comprehensive active management framework that you can implement immediately. Not just that, you will also learn how to locate signals and turn them into the forecasts you need to succeed in your business. You also get to know how to create high returns and portfolios with low risk by using your format.
Why this book?
It aims to help the novice and professional alike

It provides empirical evidence to support the concepts and theories of the field.
What makes this book unique?
It takes time to review solutions and methodologies to solve issues with investment.

It gives details of methods to aid work towards low risk and high return management.
With this book, you will derive information about the best practices related to portfolio management that have proven to work in the field. You also learn about some of the most recent areas where portfolio management has continued to be successful and where more information is required. It includes learning about risk management and governance to ensure you have the best foundation to start working in portfolio management.
You get to learn how to get the results you aim to achieve and the standards you need. You also learn about opportunity costs and discipline to improve your performance. All this information is displayed in a quick, concise, and easy-to-read method, making it easier to take with you wherever you go to study.
Why this book?
It is short and easy to read in a limited amount of time.

It includes a general portfolio management review for those new to the project.
What makes it a unique book?
It focuses on risk management and governance for a more helpful strategy.

It has an appendix to make searching for specific information quick and easy.
Steward, Piros, and Heisler will assist those who want to learn everything they can about portfolio management. In this book, you will learn various aspects of portfolio management from the viewpoint of someone in the field. More importantly, you will get test cases and samples of how portfolio management functions in the area. You will also have access to excel templates, situations of clients, and tailored investment scenarios to ensure that you can differentiate between the essential factors.
You will also learn how to make the best of decisions and investments and follow along with important aspects of applied capital markets finance. You will also learn how to use the latest information for your situation, try out different investment processes, and follow along with the most critical ideas of applied capital markets finance. You also have access to PowerPoint slides, exam questions, video lectures, and Excel templates, all tailored to make it seamless for you to grasp the process.
Why this book?
It gives you several high-quality aids tailored to make learning a lot easier, including templates, exam questions, and video lectures.

It focuses on real-world examples and tests cases to aid more straightforward application to real life.

What makes this book unique?

It looks at the view of the practitioner in the field of portfolio management.

It offers advanced portfolio techniques and Excel templates for users.
Those interested in beginning with brand new products want to make sure they are making informed decisions when it has to do with investing. It is where Portfolio Management for New Products comes in. With Cooper, you will be able to learn more about how to value your portfolio when investing in a new product. You will also learn how to make the most from your investments and balance your portfolio in the best way possible to ensure that it gives you the most substantial level of returns, even when you are investing in something new.
You get to learn about the biggest challenges that go along with project management in general and why investing in new products is essential. You get to know the best practices, allocation of resources, managing a portfolio with new products, valuation, and so much more to ensure that you are on the right path irrespective of the type of investments you aim to make. All this information will aid your choice in creating a solid portfolio supported by logic and high-performing companies.
Why this book?
You get to learn about valuation, best practices, and general portfolio management, among other essential things.

You know how portfolio management and investments can help new products and businesses.
What makes this book unique?
It focuses on the way portfolio management affects new products and businesses.

It introduces managers that are just starting to the concepts behind portfolio management.

Your choice on picking the best portfolio management books
There are different types of portfolio management books for you to make your evaluation. The one you choose to learn about is where you should focus your time and energy. However, you want to ensure that you are looking at each and making your findings on the one you are confident learning with.
Some books on portfolio management are more comprehensive, which means they are pretty extensive and will cost more. Those narrowed down a bit, providing less information, won't cost as much as they are not as comprehensive.
In conclusion, a good number of portfolio management books can help you learn how to build a sound investment portfolio beginning your journey to becoming a top-notch investor.
You may also like to read our latest article, 6 Customer Segmentation Tools For Easy Supply Chain Management.