Before now, marketing used to be conventional, but technology and social media have influenced how we promote businesses and reshaped marketing. No doubt, these changes have seen massive growth in copywriting. Nowadays, affiliate marketers leverage the impressive powers of copywriting to drive a rewarding marketing strategy conversion.
Entrepreneurs, businesses, and brands now recognize valuable content as king. Thus, copywriting has become an important way for companies and brands to increase exposure and claim a decent share of the market. For one, copywriting allows for creativity and innovation. With such remarkable growth, it's easy to think copywriting comes cheaply. Take care to factor in many considerations before making a web copy and pushing it to become more popular than the other.
You might think excellent writing is always appealing to read, and quality pictures are conspicuous enough to attract attention, too. But, it takes more than these two to create the perfect copy that ranks well, drives traffic, and is shareable when it comes to copywriting.
This article will share proven tips to help you leverage copywriting for your affiliate marketing business.
What is Copywriting?
Copywriting is simply the process of creating text to advertise or promote a product or service. Copywriters have an extensive reach since they can help generate jingle lyrics, sales letters, direct email, scripts, social media posts, and many others. Over the years, several forms of marketing have been turning copywriting. In copywriting, the product is known as a copy explicitly written to help increase brand awareness and ultimately convince an audience to initiate a target action.
Related article: How to build email list from scratch in 2022 FREE!
Copywriting and Affiliate Marketing
Affiliate marketing is the promotion of a product or service to earn a commission for every conversion. From the above, you already know that you need copywriting if you want to succeed with your affiliate business. Copywriting allows you to deliver well-curated content, robust and strategic enough to sell your affiliate product.
Before now, affiliate marketers placed banners on their blogs and employed the same banner as ads on social media platforms. Today, even with the most efficient link-building technique, web design, and content marketing plan, your affiliate marketing efforts will fail without captivating writing. Therefore, it is necessary to get your copyright as this can help you create a long-term winning strategy for affiliate marketing success.
Let me show you how to start writing high-conversion affiliate marketing copy, so that you don't get easily frustrated while trying to earn money online.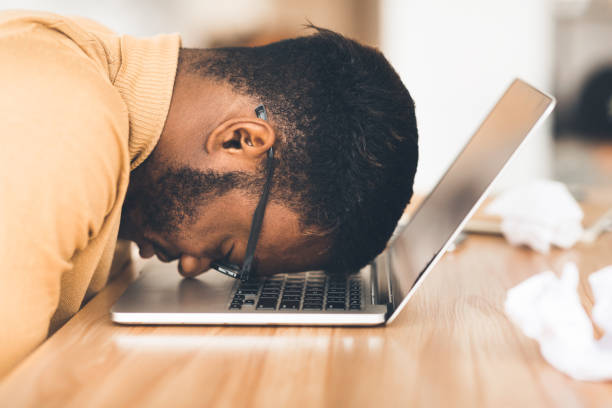 1. Acquisition of Prospects
Both copywriting and affiliate marketing have a goal in common; to help you produce a conversion. And to build conversion, you need prospects to digest your copy. Therefore, your first and probably most important tip is always to consider your audience when writing. You will be surprised that many authors make the mistake of ignoring their prospects.
How? They tend to hyper-focus on personal experience, assuming that the reader must have the same or similar background. This is a bad and costly mistake! When writing, always remember to beware of the curse of knowledge. Avoid the use of complex terms and wordings that can complicate your copy. If your reader can't understand your writing, chances are you won't be able to move them further through the sales funnel. 
One way to help you write a copy that isn't all about your experience is by turning to research. Research about your target audience, and focus on what appeals to them. This can be a helpful tactic for affiliate marketers wishing to leverage copywriting.
2. Use Conspicuous
Headlines
An aspect you want to ensure you focus on is your headline. When writing for an affiliate marketer, headlines are essential. Creating a headline is a constant battle against the short attention spans of most readers. For one, your headline has to be conspicuous enough to catch the attention of your audience. Next, it has to be compelling enough to keep such a reader's attention to read through the rest of your copy. Your headline should have all of the following abilities:
Must build curiosity at first glance

While catchy, it must also hint at the problem you wish to solve

Being creative is non-negotiable. Your headline must offer compelling insights

Finally, it must be able to excite the average reader.
A critical section that copywriters now rely on is the subheadings. While your headline is catchy, your subheadings should help guide the reader to understand what he is reading. The essence of your copy is to educate the audience while also encouraging them to answer your call to action. For this reason, the hierarchy of your content is essential. Think of it as creating an easy flow path that moves your audience from one point to the next.
Whether you're creating a landing page, ad copy, or sales page, the headline will serve as the first contact between you and your audience. 
3. Understand SEO
As an affiliate marketer, you have no choice but to understand the concept of search engine optimization (SEO). Both go hand in hand, and you can't afford to joke with SEO since your entire business relies on getting ranked. If you wish to rank on search engine results, you need to invest time in strategic thinking.
Even if you're not an SEO expert, you can always rely on research tools to help you find the right focus keywords for your copies. Use the exact or similar phrases that potential customers are likely to use in their search query. This gives your content a better chance of showing up in their search result. Alternatively, you can employ the services of an SEO team and ask them to compile a list of keywords and common questions.
In my opinion, learning keyword research and optimization is a plus for you which you can transfer into other aspects asides from marketing. By now, you know it makes your job much easier. A quick reminder is to never stuff your copy with the keyword you are ranking for; you will only hurt your chances. With keyword research, you can now leverage long-tail keywords to help spread your reach. This reduces your need for stuffing as you have more phrases to alternate within your copy.
A less utilized aspect of SEO is the metadata. Metadata helps improve your discoverability by indexing your content for search engines like Google and Bing. It enhances your appearance to the top in relevant searches.
4. Be Concise and Precise
Wordiness is not your friend when writing a copy for affiliate marketing. Internet users are known to be less of a reader, and as such, you want to be concise and precise. In most cases, they tend to only skim through content, searching for valuable sentences. Do well to remember this when writing.
Actual use case can help you attain more precise writing as readers are more likely to relate to unique case examples than vague statements. Also, real use case allows you to showcase the value readers can derive from the subject of your copy. Remember, your goal is to make money, and as such, the audience must get as much possible information without boredom setting in.
You want to be concise use statistical figures. Thankfully, it's easy to find an interesting statistic to include in the copy. What statistics does for you is that it helps you retain the reader's attention while making your copy more reliable. Why? Research has shown that social proof can help increase conversions by up to 20%. Hey, I just used a statistical figure!
5. Upselling
This is a sales technique that allows you to market complementary products to your audience. Complimentary products can be in the form of items, upgrades, or add-ons. Upselling helps you maximize your earning potentials by shoeing audience options they never considered. Your goal with upselling should be to focus on audience satisfaction by solving a problem.
6. Reviews
A review allows you to upsell by creating value without appearing as though you want to sell a product. This is where reviews differ from endorsement or promotional content. In general, your tone and structure are simply about value, but in the end, you chip in your affiliate link nonetheless. After all, negative reviews won't get you any money for affiliate marketing.
The product or service you are reviewing should be used, so it's easier for you to create content around your experience. Regarding copywriting, reviews are a great way to add credibility by pointing out any product or service flaws. You then explain how such flaws don't negatively impact the product or service.
7. Bonuses
When upselling, you can rely on bonuses, giveaways, or special offers to further make your affiliate offer attractive. You essentially agree to add an item if the audience follows through with your call-to-action. In other cases, affiliate marketers can hash out a promotional deal with the merchant. All you now have to do is find a great way to bring extra value into your copy.
Bonuses are well used in highly competitive pay-per-click situations and during big product launches where several affiliates promote at once. Regardless, it's an excellent strategy to use bonuses as it shows you focus on extra value creation and deliver fantastic deals to your audience.
8. Tutorials
Sometimes back, eBooks were the go-to tool of affiliate marketers. For one, it was the simplest way to deliver content-based affiliate marketing copies rich in affiliate links and wait for it to go viral. Today, many still use this strategy with a more subtle affiliate pitch. Email mini-course became the favorite, and affiliates delivered tutorial-style content. This was done via autoresponder, but it leveraged only one or more relevant offers.
Today, you can use video tutorials that practically explain how to use a product or service. These are highly effective at marketing affiliate offers. And since teaching and selling go hand-in-hand, contents like "how-to" will naturally appeal to a prospect making it easy to pitch a sale. Don't let's forget your ability to use tutorial content as a means of rallying the audience to subscribe to your blog or a targeted list. With this, you can launch several relevant offers over a long period.
9. Leverage Value Ladder
As an affiliate marketer, you must maximize the spending of every audience that enters your marketing funnel. A value ladder is an essential tool you can use to achieve this. Keep in mind that the value ladder works to predict and optimize customer spending.
To utilize the value ladder, you need to understand your market. This means knowing your competition's strengths and strategies to help you compete with an edge. Next up will be for you to learn a lot about your audience. This is important since your affiliate copy will appeal to a particular set of individuals. Learn essential details such as income, spending habits, interests, locations, and so much more.
Your next step on the value ladder is to establish a core offering with your knowledge at hand. Your core offering is the affiliate product or service you wish to market. This must tally with your identified audience to develop your copy to target this group. Ensure that your solution offers excellent value and fixes specific needs.
Now that you have your core offering, your next step is to create a value proposition, simply an irresistible offer to help you hook your audience. You can now leverage your lead magnet to pull over prospects for conversion. Lead magnets are free offers that let you upsell your core offering. Perfect examples of lead magnets are eBooks, info-graphics, free reports, etc. You can finish your value ladder with a profit maximizer to boost a prospect's lifetime value.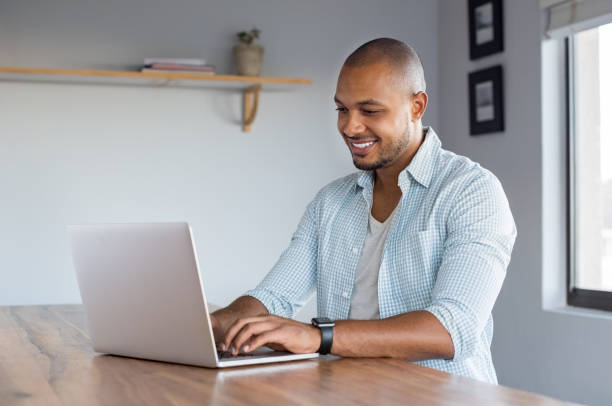 Conclusion
Copywriting has opened doors wide for affiliate marketing. Now, affiliates can leverage creativity to increase their earnings further. The best part, you can write excellent copies that convert when you utilize the above-copywriting tips. Also, remember to always disclose an affiliate copy. Being transparent about your affiliate links with your audience will further help you build trust. In the end, you need that trust to succeed with your efforts. Also, depending on your location, you might have legal issues to consider.
You may also like to read, How To Get More Views on YouTube Fast | No Paid Promotion Required.