Are you looking for how to sell on Instagram without a website or an online store set up yet? See the basic steps you need to take and start making money from your large following.
Most of us know Instagram to be a platform for sharing visual content. What some may not know that it can also be an effective eCommerce platform as long as you have some know-how.
Instagram is an excellent platform for selling things. It has many users, but it's also a visual platform that lends itself well to marketing products. However, many people don't know how to do this without a website. This blog post will discuss how you can sell on Instagram without a website.
Why sell products on Instagram?
Out of Instagram's one billion monthly users, two hundred million visits at least one business profile a day. It means that many Instagram users are interested in purchasing from businesses directly from the platform.
Instagram is also said to be one of the most branded friendly social media platforms. Their focus has shifted to creating shopping features and granting brands more opportunities to thrive.
While it may be a lasting solution for some businesses, the social media forum does not favor every business. Although it provides a unique way to sell products, some features have specific use cases that can be hard to scale.
Here are some questions to ask yourself before going on to sell on Instagram:
– Is it possible to easily showcase your products using images and video?
Instagram is known to be a visual marketing platform which means that it is a lot easier to sell products that have strong visual appeal. Products such as accessories, beauty products, home goods and outdoor sporting products are a good fit. Digital products like custom fonts, graphics, and presets are on the rise and have great success on the platform.
– Do you have an already existing web presence and website?
If you have an established business, you will likely want most of your focus to be on driving traffic to your online store. Instagram has excellent features that can help with this, such as Instagram shopping tags. It, however, doesn't make sense to use Instagram as your primary storefront if you already have voluminous sales coming in through your website. You want to make a wise choice when choosing your sales channels, and taking orders through Instagram could result in too many channels for you to manage effectively.
– Do you have the infrastructure to enable you to track and fulfil orders outside of Instagram?
It does not necessarily have to be a complete website. However, it would help if you still used a tool to enable you to track incoming orders from Instagram and also get important customer information. It can be as simple as using an Excel spreadsheet or a more advanced spreadsheet tool like Airtable or Smartsheet.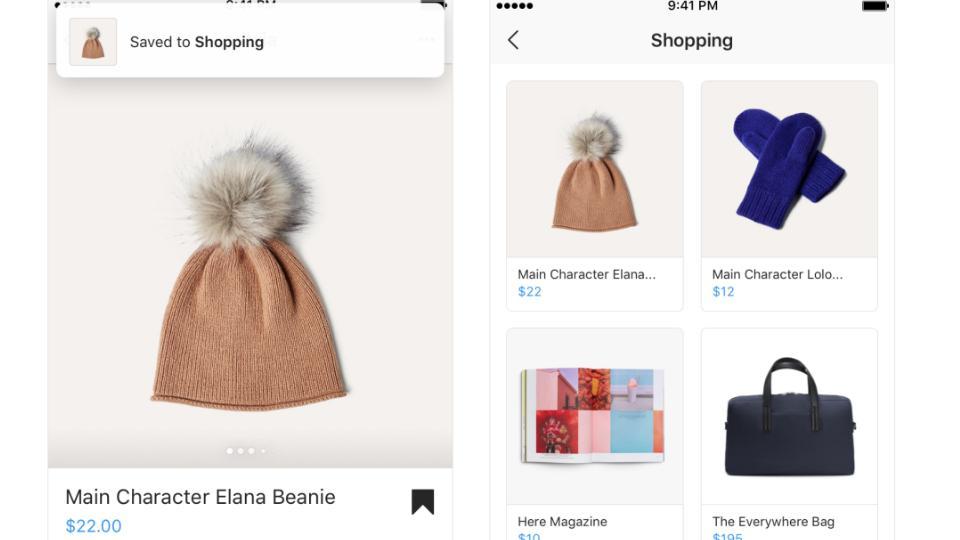 To set up Instagram account for sales, do these:
If you have succeeded in establishing that your business is fit to make sales on Instagram. Now is the time to get yourself set up an account to generate massive sales.
1. Set up an Instagram business account
If it is the first time you are setting up your account, make sure you set it to a business account. Instagram will prompt you during the setup process, so you don't have to sweat it if you aren't sure of where to look.
Creating a business account grants access to features like the ability to add a phone number and an email to your bio, insight data, and making use of paid ads to promote your products. Insights, in particular, are said to be hugely valuable in assessing what content generates the most sales.
If you have already made your account a personal profile, there is no need to worry. You can easily make changes to it by putting it as a business one by going to settings after logging into your account and then tapping the option to switch to a business profile.
Once you have set up your business account, you will need to connect a Facebook Business page and set up a Business Manager account. Even if you do not have a website to link to yet, you can still create a catalogue that lets your customers shop and checkout on Instagram.
2. Work on your bio
Without a website that will give legitimacy, you need to give your audience all of the information they need right away to know that you are legit.
To begin, ensure that you have your business name, a profile photo or logo of high quality, and a short description of the types of products you sell. You can also include a location in your bio. It is a massive community on Instagram. If people know where to find you, they will likely support you.
The last thing is to ensure that you fill out your email and phone number in your bio. Since your customers can't reach you through a website, you need to add many touchpoints. It also helps build trust, essential for any brand when selling online. 
3. Organize your Instagram story highlights by products or collections
Without a website, there could be difficulty for potential customers to know where to find a particular product or service. The less friction in the sales process, the more likely you will make the sale, and making sales is the deal.
Ensure you organize your highlights into specific products or collections. It makes it easy for customers to access all the content you create about a product in one place. To grab their attention, add a customized cover for each highlight.
Having lovely photography or videography will go a long way. Creating unique, eye-catching designs that incorporate your products is also fun.
4. Use Instagram Reels and Instagram Live to create awareness
Reels
It is one of the best ways to grow brand awareness. Instagram is pushing this feature hard and giving rewards to accounts that use them.
Reels prioritizes keeping people on the app, which now means serving viewers more content they like and increasing the chances of your content going viral. It is said to be a golden opportunity for business owners. More eyes are on your content which means that potential customers will have a higher chance of finding you and seeing your products.
Instagram Live
It is one of the fastest-growing features. The platform puts you at the top of your mind by sending notifications to your followers once you begin a new video. It also gives a sense of urgency since these videos typically disappear when you stop recording. It increases the odds that people will tune in to ensure they don't miss out on anything important.
Get creative with it, share the testimonials of customers, give people a look behind the scenes on how to make the product or do a Reddit style "Ask Me Anything" where you let your audience ask questions about your business.
With live shopping on Instagram, you can even make sales while you broadcast. Businesses and creators can now tag products when they are living so that viewers can make their purchases or save these products added to the shopping video. Bear in mind that only products that Instagram has approved are what you can add to live videos.
5. Create shoppable posts
Instagram has created features to make your posts shoppable. With millions of people tapping on shoppable posts each month, you leave money to fallow by not utilizing these features. Here are two ways in which you can make your posts shoppable:
Using product tags
Product tags let you highlight items from your catalogue in your content so that people can easily tap to learn more. These can also connect the right to your shop for in-app purchasing with checkout on Instagram.
Using product launches
Businesses that have Instagram checkout can now make announcements about upcoming exclusive drops. It lets your audience preview details and set reminders to buy when new products are available.
In conclusion, even though you do not have a website, you can sell your products on Instagram. One thing that is ensuring that your product is content worthy such that potential buyers find your product captivating and reach out to you to carry out the desired call to action, which is to make a purchase. However, with advancement in technology, having a website is an added bonus.
You can set up your own e-commerce website in no time by using BlueHost, HostGator or Cloud Ways. Each of these hosting platforms have thousands of templates for e-commerce websites that you can pick from, edit and start using in no time. Also, you can use any of these three methods to sell on Instagram without your own website:
1. Create a Shopify store
One way to do this is to use a service like Shopify, which allows you to create a shop within their platform and link that shop to your Instagram account. This way, people can browse your products on Instagram and purchase them directly from Shopify. It is an excellent option if you don't have a website or want to keep your website and Instagram separate.
2. Add PayPal Buy buttons
Another option is to use PayPal. You can add a PayPal button to your Instagram posts, which will allows people to purchase whatever it is that you're selling directly through PayPal. It is an excellent option for those just starting, as it's quick and easy to set up.
To add PayPal buy buttons to your Instagram, do these:
1. First, create the button.
Log in to your PayPal account
Go to the PayPal buttons page
Click "Create your button now"
Select "Buy Now" as the button type then fill in the required details: item name, ID number, price, postage charge, and so on
(you can also add additional fields to get more details from your customers by using the "Add text field" under the Customize button options. It can be useful if you sell products that have different pricing, sizing, and so on)
The next steps require you to customize the following:
Inventory, Profit & Loss
Advanced Features
(you can skip and revisit them later)
Next, tap on the Create Button
Tap on the Email tab where you'll find a link to your PayPal hosted payment page, if the button was generated successfully
(copy the link for a later use)
2. Add the button to Instagram
First, Add or Edit an existing Card (see more about cards here)
Go to the Link URL field on the Edit page and paste the link you copied earlier from PayPal
Tap "Save", "Preview" and "Publish when you are satisfied".
3. Use Clickbank
With Clickbank, you can easily create a landing page, which requires no coding or knowledge of design at all.
For further assistance, see:
You may also like to read our latest article, Shopify: How to Sell Online with the eCommerce Giant.