In recent years, selling online has become a popular pastime for hobbyists and others. Learning how to sell products on Etsy can help you earn more money online. People sell everything from homemade cupcakes to custom-made jewelry on sites like it. If you're interested in selling products online, whether the merchandise is your creation or not, then the platform is excellent for such a purpose.
Selling products online are a good idea because it allows you to create an extra source of income. What's more, if you try hard enough with the right tricks, you are sure to make some cash. Thankfully, advancement in technology and how we do business today means everyone has access to this means.
In this piece, I will be walking you through all you need to know about how to sell products on Etsy.
What Is Etsy Platform?
Etsy is an online marketplace for handmade, vintage and craft supplies. It was initially established in 2005 by founders Rob Kalin, Chris Maguire and Haim Schoppik. The company is headquartered in the Dumbo neighborhood of Brooklyn, New York. Etsy is part of Etsy, Inc., which also runs a wholesale platform called Etsy Wholesale and a manufacturing platform called Etsy Studio.
Why You Should Consider Selling On Etsy
If you are yet to decide whether to learn the ropes on how to sell products on Etsy, you may find the following statistics exciting and compelling enough:
At last count, over 2.6 million people have signed up to sell their innovative products on Etsy. This number includes both individuals and small teams who sell under one account.

There are more than 34 million active shoppers in Etsy's global community. These buyers make an average of 1 purchase every month (approximately 400 every minute), and they come from nearly every country in the world.

Almost half of these customers return to make a second purchase within six months after their first order.

Items for sale on Etsy can be divided into various categories, including clothing, jewelry, home décor, craft supplies, wedding items, toys and games for children. Others include art prints for adults' or kids' rooms, digital downloads (such as phone cases or wallpapers), knitting patterns, tools and materials such as sewing kits or embroidery hoops.

The company currently has about 800 employees in Canada and the U.S., all working hard to improve the customer experience for buyers and sellers like you.
RELATED ARTICLE: Shopify: How to Sell Online with the eCommerce Giant.
Understanding Etsy Fees
Like every other online marketplace, Etsy also has its fees if you wish to sell on the platform. All these fees add up to the cost of trading on the forum. Hence you should make careful considerations for each type of fee. Below are the prices you should expect to come across on Etsy:
1. Listing Fee
Etsy is a popular site for selling handmade items, making sense for you to wonder how the fees compare to other similar sites. There's no charge to sign up and list your items, but you will pay a fee for each listing you create. The good news is that this charge comes in at only $0.20 per item, which means it won't break the bank.
2. Payment Processing Fee
If you decide on what and how to sell products on Etsy, you'll need to understand the payment processing fees. These fees are charged when an item sells, and they're meant to cover the costs of running the site. Here's what you need to know about them:
The first fee is 2.5% of the total transaction. This applies if you use Etsy payments or if your buyer pays with a credit or debit card, including 3D secure cards. It does not apply if you have a direct checkout enabled and your buyer pays with PayPal or Apple Pay. But keep in mind that these payments will have their processing fee.
3. Transactional Fee
Etsy charges a flat transaction fee of 5% of the item's selling price. For example, if you sell an item for $20, Etsy will charge you $1 for that transaction. If you trade in multiple currencies and your bank account is in one of those currencies, Etsy will automatically convert the transaction fee to your primary bank account currency. If your bank account is not in one of these currencies, it will be converted to U.S. Dollars.
4. Currency Conversion Fee
One benefit to selling on Etsy is that you can choose to list your items in any currency. If you live in a country where the money is not USD, you won't need to worry about conversion from your local currency when listing items. Etsy will automatically convert the price into their chosen currency when a buyer views your article. You'll also see which currencies your customers offer under Fees & Payments.
The downside to this is a fee associated with converting currencies. Etsy charges a 3% currency conversion fee whenever anyone purchases an item in a foreign currency. This 3% fee gets added to any fees charged by their payment processor. So you may want to weigh this factor in when deciding how much of your profit goes into shipping and other fees.
5. Offsite Ads Fee
Another way to boost your Etsy game is by taking advantage of the marketing tools offered by Etsy. Go to the "Marketing" section on the left-hand sidebar and click on "Promote." This will bring you to a page where you can choose between three types of ads:
Offsite, which are ads that will appear on other websites,

Search ads were ads that will appear above competitors' products in search results,

And promoted listings which is a general term for various methods of boosting sales.
If you decide to pay for offsite ads, Etsy will display your product(s) across its network of partner sites. Although this is a great way to reach a wider audience, there are a few things you should keep in mind while setting up your first ad campaign.
Your ad's cost per click depends on the popularity of the keywords you've used (the more popular, the more expensive) and how much competition there is for those keywords. Also, factors like whether or not you've chosen to put a daily cap on your spending; and whether you have any active promotional offers also affect the cost.
It's also worth noting that auctions aren't eligible for offsite ads unless they're part of a collection. Also if nobody buys anything don't expect any refund as they don't offer any.
Try using specific phrases rather than general terms like "jewelry" or "wedding gifts." These are likely to be more competitive than "gold hoop earrings" or "bridesmaid proposal boxes."
Etsy Plus
In 2019, Etsy launched a new membership program called Etsy Plus. Etsy Plus is a paid membership that builds on top of the features offered in the standard version of Etsy. It provides additional tools to help you grow and manage your business on the platform, plus exclusive benefits like free listings and discounts with select partners.
While many sellers choose to use Etsy with no additional costs, some benefits to joining Etsy Plus make it well worth considering as you're building your business on the platform.
To get started on Etsy, you need to open a shop. Your shop will be visible to the public and must have at least one product listing active for sale before opening the shop for business. If this sounds interesting to you, then let's get started:
– Open Your Shop from Your Etsy Account
Signing up for the Etsy platform is straightforward. Here is how to do this:
Log in to your Etsy account.

Click on the Shop Manager icon in the top-right corner of the page. This will take you to your Shop Manager, a tool that allows you to manage all aspects of your shop. Including listing and creating new products, checking out orders, and editing your shop info, among other things.

Click on Listings from the menu at the left.

Click on Add a new listing (this button is in blue at the top-right corner of the screen). And voila, you can now list items from here.
– Choose Your Etsy Shop Preferences
Now that you've gotten your affairs in order, the next step is to choose some preferences for your shop. Set up each of these things to best suit your needs and the needs of your customers:
Choose a name, language and shipping preferences

Create an announcement which is a short message that displays at the top of your shop's homepage.

Select an avatar or icon for yourself and or your shop.
– Create Shop Policies
Next, you'll be prompted to set up shop policies. This is your chance to lay down the law: What's your refund policy? How do you handle shipping? When should customers expect their orders? If you're uncomfortable with a buyer returning an item.
No matter what type of policies you choose, keep them short and simple. Etsy makes it easy for you to include any critical information about your products or shipping in the individual product listing.
– List Your Items
Now that your shop is open, you're ready to list your first item, which is the bedrock of your selling expedition. Here's how:
Describe the Item
You'll need to add a name and description for each item you list. Make sure the title is descriptive, and you can use up to 140 characters here, so be concise but make it count. The description should also include any relevant information that customers might want to know before buying the item, like materials used or measurements if it's a clothing item.
Choose a Category or Subcategory
If it helps, think of categories as similar to hashtags on Instagram. They're a way for potential buyers to find what they're looking for by searching or browsing through items themselves. For example, if you're selling large paintings of dogs, you could choose "Home & Living" as your primary category and either "Art & Collectibles" or "Pets" as your subcategory. Some options might fit your product better than what's available in the main categories. It's best to browse through them all and see what seems closest to what you're selling.
Add Photos or Other Media
Etsy allows photos and videos in listings, so take advantage of this space however you want. Show shots from multiple angles or show a video of how well an article of clothing hangs on a model. Etsy recommends using images with dimensions at least 2000 pixels wide by 2000 pixels high for best results when displaying on the site.
There are no copyrighted logos or designs anywhere visible in any media included; these will not be allowed by Etsy's policies when publishing items unless permission has been granted from all copyright holders involved with making those things visible.
– Select Etsy Payments Method
To accept payments from your customers, you need to add billing information. There are two options for getting payments: Etsy Payments or PayPal payment gateway. Both payment methods allow you to pay for the fees associated with selling on Etsy and are used in conjunction with your shop's balance when purchasing items from other sellers.
Etsy Payments is available in many countries where PayPal isn't supported by default. It also allows buyers to checkout without leaving the Etsy website. Customers who use PayPal as a payment method don't need to create an account on Etsy to purchase items from you. This option is compatible with all existing shops and is available to new accounts in most countries where Etsy operates.
– Optimize Your Etsy Shop
Now that you've got your shop set up, it's time to optimize it. When I say "optimize," you should use actionable and specific keywords in your title, description, tags, shop name, etc. This ensures that shoppers can find your listings when they search Etsy and is especially important if you want to drive traffic to your website.
As a shopper who loves buying things on Etsy, I can tell you that I will often search for something very specific and then click through some of the results to find an item that fits my needs.
Optimize your product listings. The best way to get the word out about your shop is by optimizing each product listing on Etsy. If you want to rank well in Etsy's search engine, optimize each listing with the right keywords, photos and titles.
While there are certainly some upsides like getting paid for your time and creative work, knowing how to sell products on Etsy is not a get-rich-quick scheme. It requires patience, dedication, and a willingness to invest personal time, effort, and money in your business. Here are tips to help you out: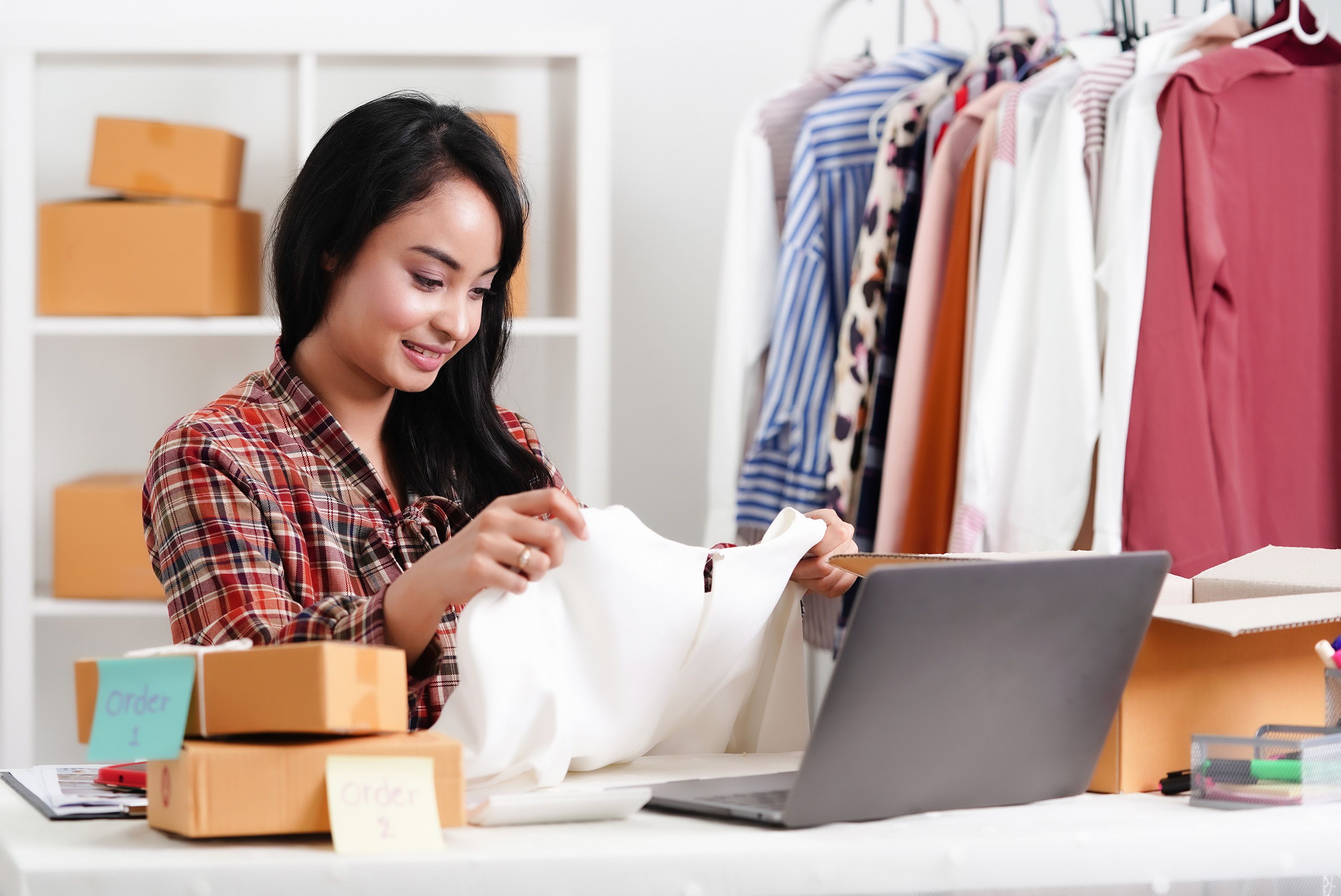 1. Develop a Plan and Budget
Creating a business plan helps you make a financial projection for your store. Also, it gives you an idea of how many items you'll need to sell to break even with the money spent on marketing, materials and other costs. Similarly, you become aware of the seasonal trends that may affect your sales.
Budgeting for expenses such as advertising, marketing, packaging and shipping are all costs you'll have to consider when pricing your products. You may also want to build funds for professional photography or legal advice. Even if Etsy is just a part-time gig, consider hiring an accountant who knows the ropes on business tax filings.
2. Set Your Goals
Establishing reasonable goals for your Etsy shop is essential to staying motivated and getting things accomplished. Whether you're just starting or are a seasoned seller, goal setting can help keep you focused and on track. Here are a few things to consider when setting your goals:
Make sure your goals are short-term and long-term.

Your goals should be achievable and

 should be measurable to know when they've been met.

They should also be realistic.

Finally, set deadlines for achieving them.
3. Create a Conspicuous Brand
Creating an eye-catching brand is essential to standing out online. Etsy is a crowded marketplace, and you want your shop to be instantly recognizable. There are a few things that can help you create an eye-catching brand that will set you apart from the competition:
Market Research
Research your target customer and their needs. Think about what types of customers would be interested in your item. What kind of work do they do? Where would they wear or use your product? How old are they? What are their interests?
Once you get a better picture of who will see your products and why they should buy them, you can tailor everything else about your brand accordingly.
Create a Unique Brand Name
Your brand name is essentially the first thing people learn about you, so it has to make an impact. Ideally, it should tell people something about what kind of products or services you offer, and it should also be easy to remember.
Design a Unique Logo
Your logo doesn't have to be fancy, but it does have to "pop" visually on any background color or pattern. This helps ensure that it looks good everywhere, from websites and social media channels where people share content online.
4. Promote Your Etsy Shop
Even with the most meticulous learning process on how to sell products on Etsy, you still need to promote your business. Thankfully, promotional avenues are nearly limitless and here are some that can be beneficial to you:
Have a presence on social media that's not just automated posts from your blog or store.

Blog posts are an effective way to promote new products or promotions you're running in yours.

Email marketing is big business, but it's also one of the most effective ways to get the word out about your shop without spending a ton of money on advertising or promotion.

Using public relations (P.R.) is another excellent way to learn about your Etsy shop. Make a press kit and share it with people who might be interested in writing about you and your products.

Offering an incentive for referring friends can be as simple as adding a coupon code for 10% off their next order or something more elaborate like giving away free products for every five people who sign up for their newsletter through that person's referral link.
Pros of Selling on Etsy
Etsy is a global marketplace, which means you can sell your items to people worldwide.

The Etsy platform has a wide variety of items, including handmade crafts and vintage clothing.

Signing up for an account is free. This makes selling on Etsy easy to try online without any financial risk involved.

You don't have to worry about hosting or managing your shop because Etsy does that for you. Plus, there's also a mobile app that allows you to manage your shop anywhere.
Cons of Selling on Etsy
The disadvantages of selling on Etsy may be enough to make you want to look elsewhere. We'll cover some of the most common concerns:
While Etsy has a large customer base, it doesn't mean there's a guarantee your products will sell. You'll have to market your goods and put in the work to build your brand, just like any other eCommerce business.

Because Etsy is so popular and has such a large community of sellers, it can be challenging for you as an individual seller or small team to stand out amongst all the other product listings.

When using Etsy, you must pay for each sale through their platform. Whether that's listing fees or commission fees, in addition to transaction fees when using credit cards or PayPal services as payment methods.

Because Etsy is made up of many smaller stores like yours, you can't customize your shop as much as you might be able to with your website. You cannot add custom code or change fonts, colors, or layouts without special permission from Etsy, which can take months and still not happen.
Conclusion
Learning how to sell products on Etsy will be profitable only if you have something to sell that people want and can do the work necessary to make sales. If you like making things, selling on Etsy could be a great way to increase your income. You can successfully trade on Etsy and build a thriving business selling your unique creations online with some time and effort.
You may also like to read our latest article, How long does eBay processing payment take?