Opening an eBay store is such a great portal in eCommerce. Being one of the most accessible selling platforms available, eBay has lots of possibilities and is open to anyone.
eBay has been around for quite some time, spanning from 1995, and has set itself as a selling partner in the eCommerce space. It is a platform designed for sellers, whether selling unwanted items or scaling a full-time eCommerce business.
Why sell on eBay?
You may probably be an expert in high-end sneakers, stamps, or antiques. You probably discovered a useful product overseas not sold in your country, yet you import it for sale. Or maybe you are just trying to sell items from your home.
For whatever the reason is, eBay allows you to reach out to a global audience searching for what you are selling.
It is like using Google, but specifically for buying things. You can find virtually anything on eBay, whether new, second-hand, rare, unique, etc., all have a potential market on eBay.
Benefits of selling on eBay
1. Access to a worldwide marketplace
eBay has lots of visitors across the globe. If you are selling a product that appeals to customers in Germany but you are based in the USA, it is possible to make sales as the platform makes you visible and minimizes the challenges associated with selling internationally. The eBay Global Shipping program also simplifies international shipping for sellers.
2. Fixed price listings and auction listings
eBay gives flexibility, and the auction feature grants an opportunity to get more for your item if it is in high demand.
3. Established and trusted global customer base
Being more than 25 years in the e-commerce space, eBay has a formula that helps protect buyers and sellers. Selling on eBay gives a level of security and authority that an unknown e-commerce store may not be able to.
4. The eBay affiliate program
You can leverage affiliate marketers to link to your products and promote them to their followers through their channels, attracting more business to your store.
5. More categories
eBay gives more options to customize your listing than many other platforms. Tailoring your listings makes it easier for the right people with the highest likelihood of conversion to find you.
6. Quick access to funds
eBay does not keep your funds in escrow, so there is less potential for issues with cash flow. It means that additional fees like the cost of shipping don't have to come from your pocket to reimburse at a later date.
7. Reasonable fees
High fees cut deep into your profit margin. eBay seller fees are highly competitive when compared to other eCommerce marketplaces.
 RELATED ARTICLE: 6 Customer Segmentation Tools For Easy Supply Chain Management.
How much does it cost to sell on eBay?
Once you are ready to set up an eBay store, you need to sit down to decide on the optimal subscription level for your business. It will determine how much it will cost to open your eBay store and what it costs to sell on eBay.
The average cost to sell on eBay
Having a basic account on the platform costs $21.95 per month. It provides 250 free auction listings and 350 free monthly fixed-price listings, which will cost $0.35 each for additional listings.
There are subscription tiers between $4.95 per month and $2999.95 per month, catering to everyone ranging from hobby sellers to large enterprises. Most of them enjoy a discount for making payments annually rather than monthly.
In most cases, you pay a final value fee of 10% of the final sales price. However, the costs for different categories may vary as well as the final fees based on your subscription tier, and you can also purchase listing upgrades.
How to calculate your eBay fees
If you want to know exactly how much your eBay store will cost, the platform has a tool to give specific answers. You can also use this method to review your subscription tier and decide whether to upgrade or downgrade.
Things to consider
The volume of sales

Average sales amount

Cost of postage

The number of active listings

The intentions you have (are you doing it as a hobby, or do you seek growth?).
Once you have this information, put it into eBays fee illustrator tool. It will help to select the best subscription for you.
The cost of an eBay business account
These fees are the same for a private seller account in the US. However, it may vary in the UK if you have a business seller account.
Steps to open an eBay store
Carry out the following steps to open an eBay store
1. Set up your seller account.
The first thing to do is create your eBay seller account if you do not have one already. If you set up your store as a full-time money-making enterprise, you should sign up for a business account. You can switch from a personal account to a business account through your account settings.
2. Choose your subscription
Once you log in, go to your account tab, and select a subscription from the column on the left-hand side. Next, review the level of subscription on which to sign up. There are various levels to suit your needs, and you can upgrade or downgrade at any time.
Confirm your subscription level

Once you have selected your subscription type and terms, click submit.

Choose a name for your store.
From this, eBay will create a unique URL. If you are not sure of the name to give your store, eBay will provide some guidelines.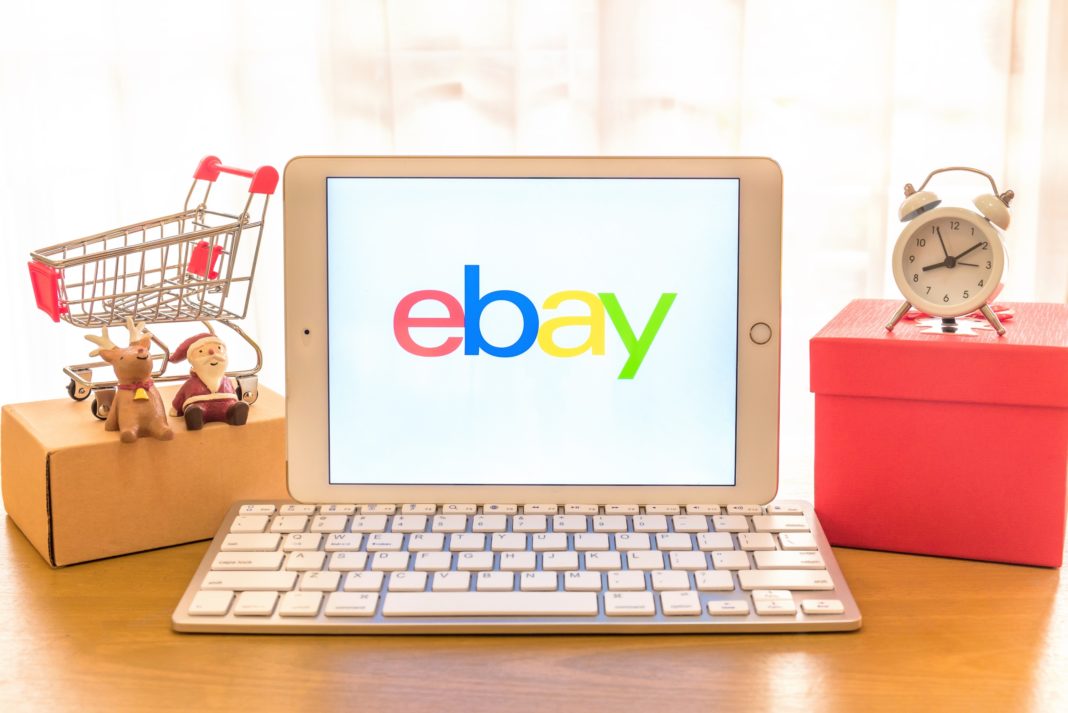 You can take additional steps to get the most out of your eBay store.
Personalize your store.
Make your store unique.
Choose a store design and upload your logo by carrying out the following steps:
Log into my eBay, and under the account tab, click on manage My Store.

Click on Display Settings under Store Design in the left navigation.

Under Theme and Display, click on Change net to an item to display settings.

Scroll down to Sort Order and choose your preference from the drop-down menu.

Click Save Settings.
When personalizing your store, you should also include a description of your store using appropriate keywords. It helps Google index your store, making it more likely for customers to find your products.
Organize your inventory
Organize your store and make it easy to navigate for you and your buyers. You can do this by adding categories and subcategories. You can update, modify or tweak your account settings, personalization, and types through Manage My Store.
In conclusion, setting up an eBay store is straightforward. eBay lets you reach out to a broader audience of prospects searching for what you are selling. In other words, you can make massive sales and maximize profit through the platform.
You may also like to read our latest article, How Can Google Shopping Category Help Your Business.