As a dropshipper or an online seller, the tasks involved can be cumbersome, requiring List Perfectly or Vendoo software. These apps can help you automate and simplify the entire process, saving time and effort.
The online selling business requires you to make listings, edit images, and complete fields such as category, size, and brand. This becomes more strenuous if you sell off multiple marketplaces. But with cross-listing apps on the rise, you can be sure to do all this.
You can leverage cross-listing apps features like bulk listing, automatic form filling, and quick importing. Asides from all of these, you also have access to provide mobile support for users with smart devices. Incorporating these tools into your online business ensures you improve the user experience on your store, allowing the audience to focus on shopping.
Regardless of the current state of your online store, researching the most widely used apps can be a rewarding activity. To this end, this piece on a comparative analysis of List Perfectly vs Vendoo.
What is Vendoo?
Founded by Thomas Rivas in 2017, Vendoo started as an app that helps online sellers cut short the time spent on creating listings on multiple platforms. Its headquarter is in Washington DC. After signing up, you will have to log in to the marketplaces you wish to use. You have two options for uploading your products onto the Vendoo website:
Direct upload 

by

 

leveraging the Vendoo listing template.

Import items

 from one of the marketplaces you already have a presence.
What is List Perfectly?
List Perfectly is a software tool that helps online retailers list their products on multiple marketplaces. The platforms' various features can shave off at least 40 hours per month from time spent repeating the same task on different marketplaces.
Related articles:
– B2B lead generation email marketing
– How to start a Dropshipping Business on Amazon
– How to join the G2deal affiliate program and earn yourself a 15% commission.
List Perfectly vs Vendoo
Please make no mistake; Vendoo and List Perfectly are excellent options for picking a cross-listing software for your business. Chances are, these are the top two in this category on everyone's list. That said, choosing one can come down to personal preference, needs, and budget.
To help you make an informed decision, we will be comparing both software with the following criteria:
Design and Interface

Plans and Pricing

Features

Listing Flow

Mobile Compatibility

Crashes and Updates
With this in mind, let's take a closer look at each:
Summary
| | | |
| --- | --- | --- |
| Criteria | Vendoo Score /10 | List Perfectly Score /10 |
| Design and Interface | 8 | 8 |
| Plans and Pricing | 10 | 8 |
| Features | 8 | 8 |
| Listing Flow | 8 | 10 |
| Mobile Compatibility | 6 | 8 |
| Crashes and Updates | 8 | 6 |
| Total | 48 | 48 |
Verdict: Make your choice based on which serves your business' peculiar needs the most.
A.) Design and Interface
When comparing List Perfectly and Vendoo, both tools perform similar functions but use different designs, features, and interfaces to achieve them. Depending on what you need in a cross-listing tool, these features can impact your decision. Below is how they stack against each other: 
List Perfectly
Generally, List Perfectly has an intuitive, easy-to-use, and relatable interface. As intuitive as it gets, it still often requires a learning curve, and a new user can find it a bit much. And since many marketplaces frown against fully automated third-party tools, List Perfectly still needs you to make some manual inputs.
Vendoo
In terms of design and interface, the Vendoo tool interface is intuitive and is a considerable upgrade to what you get from List Perfectly. It still requires you to take time and pass through a learning curve. But you can sail through this quickly as it isn't difficult.
While all these are great, Vendoo's design has space for improvement. For instance, it has no unified listing form and post button necessary for listing on several marketplaces at once. Additionally, you will have to select marketplaces of your choice individually, after which you'll complete a marketplace-specific form. From there, you proceed to list using separate post buttons. 
B.) Plans and Pricing
List Perfectly, and Vendoo are separate entities and run different pricing models and their pricing plans determines what features you get. For a comparative analysis, it's easier to compare the base level of each platform. This is the lowest planning price that gets you going with the cross-listing features you need.
List Perfectly
Pricing for List Perfectly is as simple as picking from three lots; straightforward, business, or pro plan. Each plan comes with its perk and extra add-ons, but you can always be sure to get valuable tools. That said, List Perfectly has gated access to Instagram and Shopify separately. Similarly, it also has restrictions on what listing form fields are available depending on your payment plan. Its simple plan allows you to edit just four areas: images, title, description, and price. Here is a rundown of List Perfectly pricing plans:
Simple plan:

 $29 per month

Business plan

: 49 per month

Pro plan

: $69 per month
Vendoo
You can start using Vendoo for as low as $8.99 for 25 inventory items. Its most expensive pricing plan costs as much as $149.99 for 4,000 inventory items. Vendoo outweighs List Perfectly in terms of pricing since it offers a free trial you can try out with the limit set at five products.
However, Vendoo requires you to purchase specific add-ons, which helps you unlock access to all features across its pricing plans. This means you have to consider the additional cost if you decide to use Vendoo. That said, getting extra add-ons can be an advantage to your business in terms of manageable scalability.
C.) Features
List Perfectly, and Vendoo has distinct and similar features worth noting. These features form the difference in both apps. Here are some apps they have in common:
1. Image editor
This is a feature where these two cross-listing tools differ. With List Perfectly, its image editor for the simple plan has a single option – rotating. The entire image management feature still feels rudimentary with the Pro plan pricing model. It has regular editing functions such as rotate, brightness, contrast, crop, some filters, and a background remover.
On the other hand, Vendoo's image editor includes an image resizer and editor for all pricing plans. This lets you do more regardless of how much you budget. You can access several editing functions such as zoom, rotation, contrast, brightness, and saturation.
2. Importing
All List Perfectly pricing plans support unlimited list importing into the catalog of items. However, only its higher-tier plans allow for bulk importing. This is a significant factor to consider when planning your subscription because each listing still has limitations on its support.
You can do so when importing on Vendoo as long as you have purchased the import add-on. After completing the importation of your catalog, you will be able to list each on other marketplaces. However, a downside is that Vendoo cannot allow you to cross-post directly between two marketplaces.
D.) Listing Flow
Another aspect of operation that we can compare in List Perfectly vs. Vendoo is listing flow. For established resellers, chances are you have a specific style and way of performing your procedures. This means getting a cross-listing tool that fits perfectly into it. Thankfully, both software work similarly, but there are bits differences in them which we will highlight:
List Perfectly
The List Perfectly platform provides more versatility alongside its catalog for you to add products. Once you have an item listed, click it and select which media you wish to copy the listing. List Perfectly takes over and will duplicate your listing on the other marketplaces with all the information present. On List Perfectly, you can enjoy its bulk cross-post feature. With this, you can select as many listings as you want at once.
Vendoo
With Vendoo, you perform all your catalog listings on it. You have to upload your images and product details into their catalog. After which, you then choose the platforms you wish to post it on. Next, you will see a prompt asking you to provide additional details. Once you have done this, head on to list your items, and they will be displayed. You can select the next platforms to post your article on, all from the comfort of the Vendoo site.
A potential downside with Vendoo is that you will need to import all your existing listings into its catalog. And to do this, you'll need to purchase the Import add-on for an additional $4.99/month. Once you do, you will be able to make all your current listings available for cross-listing. Having your products in a catalog makes it easy to end your products across several platforms.
E.) Mobile Compatibility
With the world rapidly developing on mobile technology, most apps are now transitioning into mobile versions. And your being able to use your cross-listing tool on mobile is an added advantage. Here is how Vendoo and List Perfectly stack up against each other in terms of mobile compatibility:
List Perfectly
You can use List Perfectly on both Android and iOS devices. It's important to state that not all actions are doable from the mobile version, but you are still sure of performing specific tasks. You can add and manage listings, images, and templates; view sales analytic data; contact customer support and others on the mobile app. On the mobile app, you cannot cross-post products or listings.
Vendoo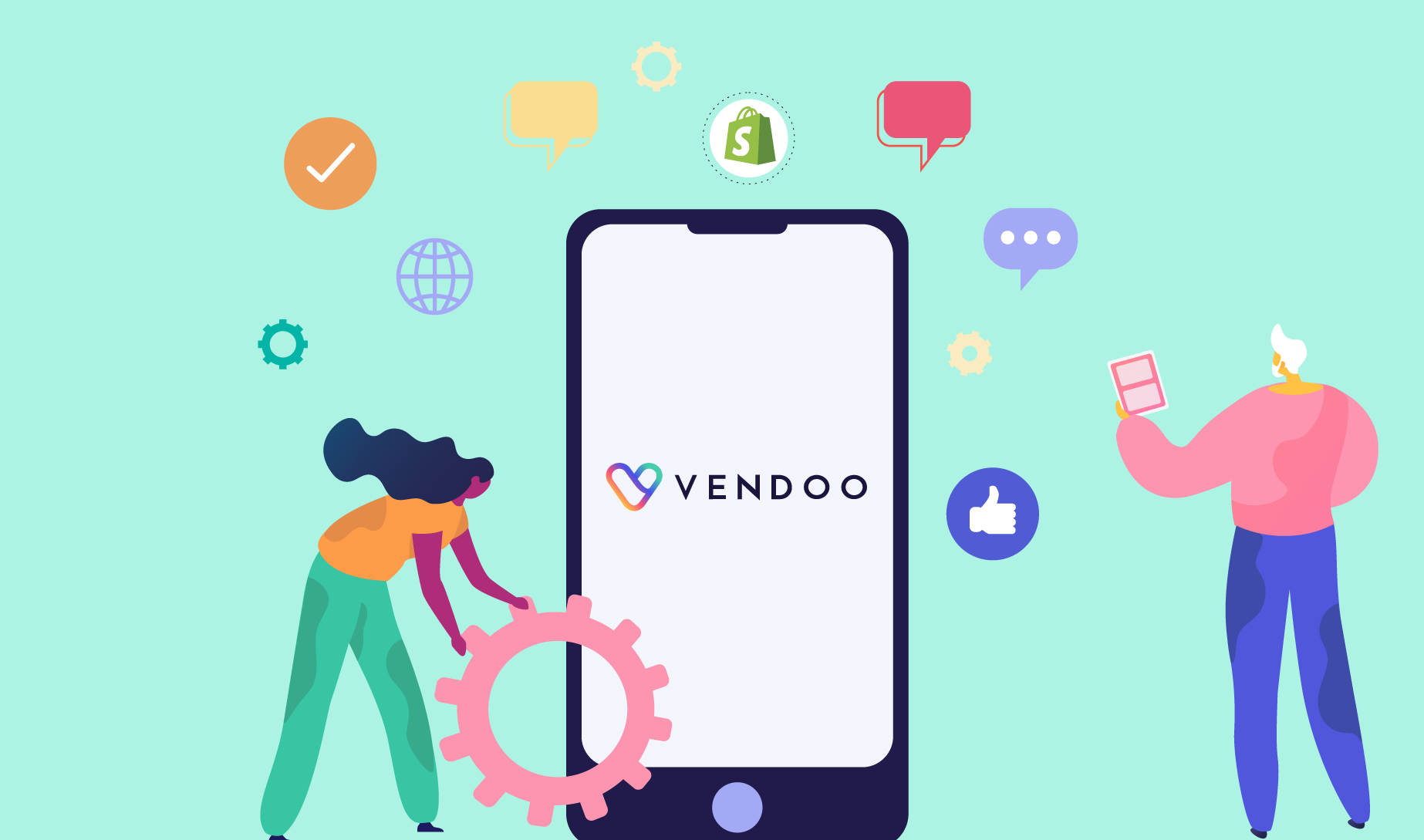 Vendoo is primarily a computer-based app but has announced releasing a mobile version. The tool's app should support iOS and Android devices with limited functionality as you have on List Perfectly.
F.) Crashes and Updates
As with any online tool or platform, you should expect glitches at some points. Again, both software are rapidly developing and becoming more popular among users, making crashes or upgrades inevitable. While they have shown considerable improvements, with the addition of newer features and changes by marketplaces, glitches can occur. Thus, what you as a user should look out for is how frequently the developers roll out updates for fixing bugs.
List Perfectly
User experiences differ but several List Perfectly users have complained about being signed out while using its extension tool. Besides these, you should expect frequent annoying glitches as the platform tries to upgrade itself.
Vendoo
The Vendoo tool has undergone considerable upgrades since its inception. Today, it experiences fewer glitches or crashes to give you an unbeatable experience. That said, occasional timeout errors for listing products still occur, and the possibility of double listing items. Also, delisting and relisting an item can be problematic.
Are Cross Listing Apps Worth It?
Depending on your level of experience and the size of your online store, cross-listing platforms can prove to be very helpful. If you are a small-scale seller with less activity or have no plans to grow your business, staying away from cross-listing tools can help you save money. Similarly, if you don't plan to open storefronts on multiple marketplaces, cross-listing apps aren't for you.
However, having a cross-listing app is essential if you wish to develop a sizeable reselling business, use multiple marketplaces, or have hundreds of listings. It can save you time and help you optimize the process while making you more money at the same time. If your listings are anywhere above 100 listings, you should consider getting a cross-listing app. Fewer listings mean you should be able to get by as you will also have to part with money to use cross-listing app services.
Whether a newbie or expert seller, if you wish to take your online selling business to the next level with hundreds or thousands of listings, use a cross-listing platform from the onset. That said, it's best to take an honest evaluation before deciding whether to use cross-listing apps.
Conclusion
If you have the fitting tool kit, selling online can be profitable. And with the chance of selling your products on multiple marketplaces, you can even further increase your chances of making a sale. But with numerous marketplaces comes the need for repeating tasks; thankfully, this is where cross-listing tools go into the equation. Cross-listing tools let you place your products on multiple platforms without going through the process again.
This piece has been about List Perfectly vs Vendoo, two of the top cross-listing apps available. While they are very similar, both often provide you with different user experiences and pricing. Also, you have to consider the features you will need. Any of the two you go for should meet and fit right into your business's needs.
You may also like to read our latest article, Top 7 B2B e-commerce platforms to use in 2022.