What is Magento?
Magento is a platform for e-commerce that is now owned by Adobe Inc.  after a $1.68 billion acquisition in 2018. It has gotten better and better over time with an open-source platform that allows users to manipulate their pages, a store functionality, rich content, and background themes of the store.
The platform is based upon PHP dev language but has other frameworks such as Symfony and Laminas. Magento hosts over 250,000 active store owners.
What is POS?
A Point of Sale or POS is a process in the business of a point of purchase. This means the point where a customer makes the payment for services or goods. At this point, the sales tax also becomes payable. A Point of Sale can be in a physical store where POS terminals are used to process the payments via card or cash. The POS for virtual sales means that it is a point where customers enter their card details and pay for the goods and services over the internet. It finalizes the order and places it, making it an essential process in terms of marketing for virtual stores.
When looking for a Magneto POS system, it is crucial always to check its core capabilities.
A perfect Magneto POS system must be able to process multiple types of transactions smoothly and safely.
It must have a practical customer relationship management (CRM) system to handle and analyze customer interactions.
It should allow users to upload and modify product information in the database without duplicate entries.
It should be capable of optimizing online and offline marketing strategies to argument sales.
It must have an e-commerce integration feature to keep track of customer experience information on the internet.
It must be capable of implementing customer loyalty programs to boost brand awareness.
And lastly, it needs to be able to synchronize inventory.
Related article: How long does eBay processing payment take?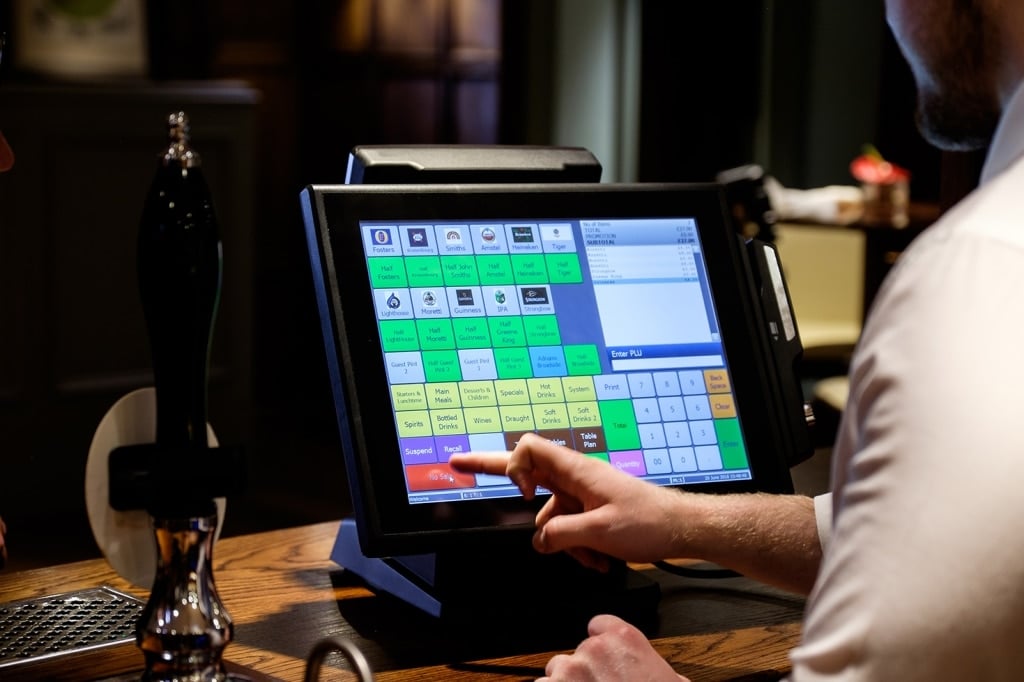 How to integrate Magneto with your POS
There are multiple ways to make Magneto POS integration that can be implemented in the Magneto store. These alternates are:
1. Look for an off-the-shelf Magneto solution:
Magneto store owners can purchase and implement off-the-shelf POS integration solutions. They can contact software companies to buy solutions built explicitly for Magneto store owners. Several companies sell these readymade solutions at a subsidized Magneto 2 pricing package, including maintenance and support services. These solutions are highly safe and secure, relatively error-free as they undergo testing, and are also in use in the market. Several Magneto store owners reached out to companies invested in these solutions at a one-time cost. These customers purchase reliable solutions under wide use and have support services for Magento store owners.
2. Look for customized Magento solutions:
If you want a Magento POS solution developed from scratch to suit your needs, it is essential to hire Magento integration services from an expert Magento Software Solutions Company. These companies can make solutions from scratch and implement all of your requirements so that the customer can have all of their business use cases achieved. While, Customized solution development is expensive, and even though multiple factors influence the price, a custom POS integration can take almost 200-500 hours of development hours and cost nearly 8,000 dollars to 100,000 dollars. Costs are also compounded after support and implementation services are needed. However, these customized solutions mean that companies dedicate their services to the development. This results in a unique solution for sure Magento store owners that help increase their position.
3. Purchase integrations of the Magento marketplace:
Magento store owners can also look for solutions over the marketplace. The connect marketplace has various plugins and extensions ready for service. The POS can be searched and then purchased from the vendor. The vendor can also be paid to implement the services on the Magento store of the owner with an included cost. Solutions in the marketplace allow multiple functionalities.  Some let merchants link variable channels for sales and synchronize the inventory with shipping statuses. Some connect the Magento stores with various POS systems, so the orders, SKUs, and customer details sync. These ready-made solutions in the marketplace are risky as Magento has no responsibility for these solutions. However, the reviews and feedback can be beneficial while making decisions. There are multiple ways to develop Magento POS solutions. Each store owner's requirement is drastically different compared to other merchants. For this reason, it is best first to have consultancy from an expert software company.
Why is Magneto POS integration necessary?
In the modern world, convenience is vital for e-commerce businesses. Having all the necessary tools to ensure order completion has become a need rather than a want. All e-commerce stores need a POS system to ensure they have competent stores and keep the store on the path of growth.
Here are some reasons why Magento POS integration is necessary:
1. Real-time inventory update
Magento merchants use several systems connected to the supply of warehouses, which helps keep track of the inventory. The Magento POS integration means seamless updates in the stock statuses and levels in the admin section of the store sites so all of the orders can be processed accordingly as per the customer's orders.
2. Real-time pricing update
All of the Magento products can be priced instantly. There is no need to change the price for every product. The Magento POS integration creates a seamless shopping experience for the customers by looking at their stores. The prices are charged at checkout and not subject to late charges, resulting in customer-facing inconvenience.
3. Automatic order payment and processing
Another reason why Magento POS integration is necessary is that the purchasers can set their orders in the store and even pay for them over a secure payment processing gateway of their choices, such as Afterpay, VISA, Mastercard, and Stripe. All the tax payments can also be shown to them and provide a secure funds transfer.
4. Reporting
The POS can always generate reports on the performance of the e-commerce store. Keeping track of payments and information is an intimidating task. The Magento POS integration will be able to store the customer information from the store and map it back to the sales history. This reporting feature also lets the store owner monitor the catalogue of the business. This way, all of the business transactions can be viewed and recorded.
5. Shipping and other discounts
The integrated POS system can create customized shipping rules for the customers, which means that the customer can be provided with discounts per their regions without any customer effort. All warehouses can be connected, increase shipping regulations, and minimize costs.
Above are why it is essential to have a POS integrated with the Magento store. If an e-commerce store has no POS, it defeats the purpose of effortless orders, which is a principle of e-commerce businesses.
We have looked at ways to integrate Magento with your POS and why Magento POS integration is necessary; now, let's discuss its benefits.
Benefits of Magento and POS integration
Magento POS integration has several benefits for the Magento store owners and their customers. These benefits help increase sales and provide the best user experience.

A. Stock Management: 
One advantage of Magento POS integration is that the inventory stock can be checked for the availability of the needed product in real-time. This assists in scenarios where your store will never run low on products as backorders will be placed if the stock levels fall below a limit.
B. Managing several stores:
Magento store owners can open more than one Magento store. Traditionally, multiple stores need to have numerous stocks with numerous POS systems. Luckily Magento POS integration can help manage more than one store easily by maintaining the inventory and the POS.
C. Cheaper cost compared to traditional system:
The traditional POS systems in brick and mortar stores are running dependent on a lot of hardware, which is quite costly and has limited capabilities and performances. A Magento POS integration system is more budget-friendly. The cheaper Magento 2 pricing for integration means that the system uses more affordable hardware with an added possibility of including bar-codes on the product packages and simple card-swiping devices for the convenience of the customers.
You may also like to read our latest article, Top 12 Zendesk suite competitors to use in 2022.