A virtual call center is one in which the representatives of an organization are dispersed rather than situated at workstations in one location. These people may be located in groups in remote offices or work from home. It is like an on-site call center.
One of the benefits of a virtual call center is the ability to span multiple time zones because workers are dispersed geographically with different time zones. The issue of having limited business hours owing to restrictions from a single time zone is bypassed.
For employees, the hours are said to be flexible and there is no dress code or reason to commute if working from home. Virtual call centers are said to be a good fit for small businesses because this model saves the cost that will have been incurred on office space and equipment.
These virtual call centers are connected through a virtual call center software and provide inbound and outbound calls. It only needs internet connectivity and telecommunication services.
The implementation of virtual call centers increased with the emergence of COVID 19 as remote work became a safety precaution against the pandemic.
The virtual call center is a good way to boost the efficiency and productivity of sales and support activities. It is also a good way to help employees to achieve a work-life balance.
How virtual call centers work
They can be set up in smaller dispersed locations or for employees working from home. It costs less than a traditional call center as it requires fewer IT resources to manage.
A virtual contact center software makes use of voice-over IP and is cloud-based. Additional communication between teams can be done using video conferencing software like Zoom or Microsoft Teams.
Virtual call centers handle inbound and outbound calls and enable the agent to make and receive calls as needed. For instance, inbound calls are mainly from prospects who need assistance with answering questions that relate to a product or service. It can include technical support, account management, complaints, or other issues. Outbound calls are those made to current as well as potential customers on behalf of a business or organization. This may also comprise cold calling potential prospects.
Related articles:
– What is a voip caller, who is using it and why should you care?
– How to start a Dropshipping Business on Amazon
– 13 side hustles you can start on Reddit in 2022.
Types of call centers
1. Inbound call centers
Here, call center agents handle queries from current and potential customers, related to product or service queries, technical support, account management, schedule complaints, or other issues.
2. Blended call centers
This kind of call center is equipped to deal with incoming and outgoing calls, letting agents make and receive calls as demand and strategy dictate.
3. Outbound call centers
Call center agents to make calls to current or potential customers on behalf of a business or client. These calls may be for telemarketing, sales, fundraising, scheduling, surveying, or other purposes.
Advantages of a virtual call center
Some benefits of having a virtual call center are as follows:
Reduced Cost: Expenses decrease as a result of not needing as much office space and lower operating costs. Cloud-based software can also reduce the need for servers to be hosted on-premises.
Smaller office space requirements: More employees can work in the same space while other employees can work from home.
Flexibility: Employees have the flexibility to work and take calls from anywhere.
Round-the-clock support: Teams distributed across time zones enable organizations to provide support whenever customers need it, thus boosting customer satisfaction.
Call monitoring: Managers can still monitor calls between customers and call center agents when employees work from home.
Disadvantages of a virtual call center
Virtual call centers have some challenges which include the following:
Training: It can be challenging to train remote employees.
Difficult to provide IT services: If an employee needs to have their laptop or device fixed, IT services need to be provided, which is quite challenging.
Lack of direct oversight: Organizations can't oversee their employees directly since they are often dispersed at different locations.
Harder to a build team: Employees in a remote work setting may have a hard time connecting to their peers and may start feeling isolated.
Virtual call center software 
Some companies that provide virtual call center software include Zendesk, CloudTalk, and Five9.
1. Zendesk
It is cloud-based virtual call center software that enables users to set maximum queue sizes and wait times. Real-time reporting and monitoring allow an organization to measure phone support operations. It also comprises a ticketing system. Zendesk Talk, one of the software's offerings, integrates with more than 90 tools, such as Surveypal, GDPR, Search destroy, and Proactive Campaigns.
2. CloudTalk
This virtual call center software supports inbound calling, sorting calls into custom call queues and more. Users can update a customer's information during a call if needed, as well as set up voicemails and automatic callbacks. CloudTalk integrates with customer relationship management tools like HubSpot, Pipedrive, Salesforce, and Zendesk.
3. Five9
It is a cloud contact center platform supporting both inbound and outbound calls. Users can record calls, monitor remote employees, and can tell when employees will become available. The Five9 platform integrates with leading CRM systems, including Salesforce, Oracle, Microsoft, ServiceNow, and Zendesk.
How to start a virtual call center
When starting a new virtual call center, an organization needs to pay attention to its hiring process, training processes, tools, and software with a proper workflow.
When hiring new intakes as support agents, an organization must look for those people that can work independently. Workers should be able to manage themselves well and be skilled in written and oral communication. New workers should be aware of the organizations' policies, procedures, and tools.
Training can be done through video conferencing software, so new employees have a walk-through of the processes and show how certain to make use of certain tools. Other training materials like video training documents can also be used. Weekly meetings can be set up with new employees to make sure they are moving at a good pace and understand the operations.
For the tools, employees should be given a computer with headsets of good quality. The employee should know how to operate the software included such as the VoIP system which is what enables the employee to make and receive calls.
An organization starting a virtual call center will need to calculate how many employees are required, configure relevant voicemails, and develop wait queues and the necessary bandwidth for them. Working hours should also be decided. Calls that come in after a specific time can be redirected to a worker in a different time zone or voicemail.
It should be clear that there is no need for a physical office to start a virtual call center business. There are several things to consider when starting a virtual call center. The following will help you set your virtual call center business on track.
– The purpose of virtual call center
Will it be a sales call center, or a customer support call center? Is it possible to have a combination of both?
– Having the right software integrations
Apart from a voice-over IP system, having the right computer and telephone is necessary to support the purpose of your call center operations. Digital call center software providers may offer an app marketplace where you can leverage other software applications to manage sales and support activities and also improve customer experience.
– Setting up proper workflows
Workflows should be set up according to the purpose of your call center. For example, for a sales call center, you would want to make use of software integrations that allow you to set up automated emails that will help guide customers through your sales funnel.
– Having the necessary equipment
Decide on what equipment your call representatives need to operate in their remote work environment. Most often, they will need a computer, a good quality headset, and a reliable internet connection. You will decide whether your computer will supply a computer and headset, or they will be expected to get it on their own.
– Hire the best of talents
Note that when you set up a virtual call center, there is no limit to the talent that resides within the driving distance of your office, if you even have one. You are free to review resumes from people that live anywhere in the world.
Ways to manage a virtual call center
Ensure a secure work environment: make sure that workers adhere to security policies and are connected to private hotspots or VPNs, see 15 best antivirus software that takes away your fears.
Create a collaborative environment: This will help employees feel they are part of a team and also bring about sociability.
How to onboard virtual call center software
One of the things that you will like about onboarding the virtual call center software is that it is rather easy to set up. There is no need to worry about hardware configuration or setting up physical workstations. It is as easy as downloading an app. The process can be completed in a few minutes and you can start using of the software right away.
Depending on the software of choice, there are generally eight steps to onboard your virtual call center software. These are as follows:
Get familiar with your virtual call center dashboard.
Create your virtual phone numbers
Create your IVR numbers
Establish teams as well as users and configure their profiles.
Set up your analytics using metrics and KPIs.
Get familiar with the activity feed of the call center.
Set up call tagging to tag calls for support, sales, tech, etc.
Activate additional software tools active for a single source of data.
How to onboard virtual call center agents
The important thing in setting up a virtual call center agent is to ensure that there is a reliable internet connection, a conducive work environment, and to ensure that adequate training is given to these call center agents.
You will need to create a process that can be used to consistently onboard call center agents, including the necessary tools, policies as well as procedures that your call center representatives need to know to carry out their jobs well.
It is helpful to have weekly meetings with new agents to check on performance. Allow them to ask questions. Use the metrics on your dashboard analytics to set measurable goals for call center representatives and use these set goals to measure their performance objectively.
Best practices for managing virtual call center
Promote structure: Having a durable structure in place may help workers that perform better in person feel more comfortable.
Interact with clients or teammates over video calls: this should make the employee more familiar with the co-workers and customers.
Setting up helpful training options: Video conferencing and screen sharing tools with training videos may assist in training videos that may train a remote worker. But if an employee learns better in a physical office space, accommodations should be made for in-person training as well.
Work over different time zones: Having employees in different time zones means that the organization can answer calls at all times of the day when necessary.
Why a business should use a virtual call center
If your business is not ready to set up a virtual call center yet, you may consider the possibility of setting up one later in the future. It does not matter whether you are a start-up or a small business. According to a report, on third of customer service representatives will work from home by 2023 which is an increase considering that only 5% of customer service employees worked from home in 2017.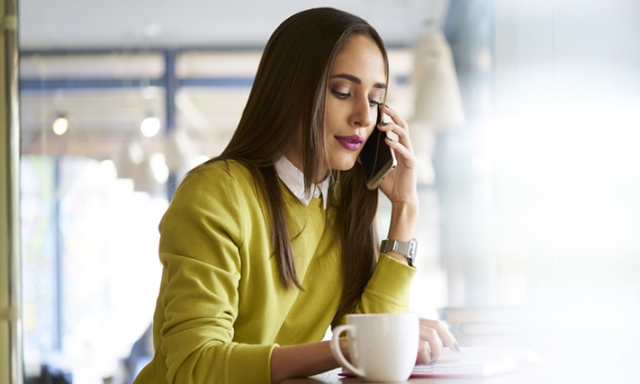 1. The ability to extend operating hours
Most businesses render service to customers globally. It is not ideal to set up offices in every geographical location. A virtual call center lets you expand the number of hours that customers can place calls to your business. Better customer service results in increased retention and brand loyalty. It also lets you easily add a phone number if you need to expand business operations.
2. Reduced overhead costs
Having a virtual workforce lets you eliminate the cost of having to deal with office space, equipment, utilities, etc.
3. Reduces employee turnover
With more employees working remotely, most admit that they like it. The majority of remote workers said they would love to continue working remotely for the rest of their careers even if it was just part-time.
4. Managing and monitoring the call center with ease
Those in supervisory roles no longer have to walk by customer service representatives to know what they are working on, and to see if they are carrying out their duties as expected. The right software lets them listen in to calls and view call activity through a live feed.
5. It allows internal collaboration virtually
Virtual call center software gives access to multiple communication channels like mail, chat, and text, apart from phone calls. Omnichannel communication grants multiple ways for call center representatives to collaborate and interact remotely.
6. Grants access to a broader talent pool
When you create a virtual call center, you are not limited to the talent that lies within a specific radius of your office.
In conclusion, a virtual call center lets you have room for great features of a voice calling phone system and the ability to make use of software integrations to create a fully functional contact center. The system sets up call center representatives to handle a good number of incoming calls and provide an excellent customer experience for each caller. Call center managers can stay in the loop every step of the way.
You may also like to read our latest article, Top 7 B2B e-commerce platforms to use in 2022.