Personal Capital is known to be a financial platform that grants investment planning as well as tools to enable the management of wealth. It has a free and paid version. The free version is embedded with spending and saving analysis tools, portfolio performance, retirement progress, and overall net worth.
They have a retirement tool that makes it easy for users to plan their retirement and try out different strategies in savings.
The paid version of Personal Capital is for users willing to invest a minimum of $100,000. The upgrade comprises a team of advisors that help manage your wealth and has a starting fee of 0.89%.
If you invest above $200,000, you get two financial advisors and a custom portfolio. Users that support more than $ 1 million get a fee as low as 0.49% with the ability to invest in individual bonds.
Who should use Persona Capital?
Personal Capital is a good tool for those who want to link all their accounts and make plans for their retirement from one dashboard. It is also a great choice if you are willing to keep track of your net worth and investments and get insights on the best way to manage them.
If your interest is vested in the free version, you will have access to an investment checkup and a fee analyzer. Personal Capital will also analyze the location of your asset and let you know if there is a need for you to rebalance your investments.
The Personal Capital dashboard will let you view all of your investments in one place and make decisions accordingly, making it an excellent tool for Do It Yourself investors.
It is also a tool for those seeking investment help and willing to commit more than $100,000. If this is the case, expect to get a dedicated financial advisor to give advice and guidance.
These advisors provide answers to questions that border around retirement planning, taxes, and buying a house. They cost less than traditional advisors, who may charge 1% in fees.
Personal Capital may not be the option for you if you seek some help with wealth management, but you don't have $100,000 to commence. You must try somewhere else if you are a small or medium-sized investor. Personal Capital is also not the best budgeting tool for those who like to forecast and manage expenses.
Several financial tools and apps aim to help you with your money. The fact is that many options make it somewhat overwhelming which one is best and whether you need to make use of one.
You will find that Personal Capital and apps similar to it are pretty useful for keeping all of your financial dealings in one place, helping you track your current net worth, and monitoring any spending or investments.
RELATED ARTICLE: Who does a Facebook Moderator do and how much do they make?
Personal Capital alternatives
There are some alternatives to Personal Capital that you should consider trying out. Most of these options will provide similar features to help improve your financial health.
If you search for more than just net worth and a way to keep track of investment, you will find alternatives to Personal Capital that will interest you here: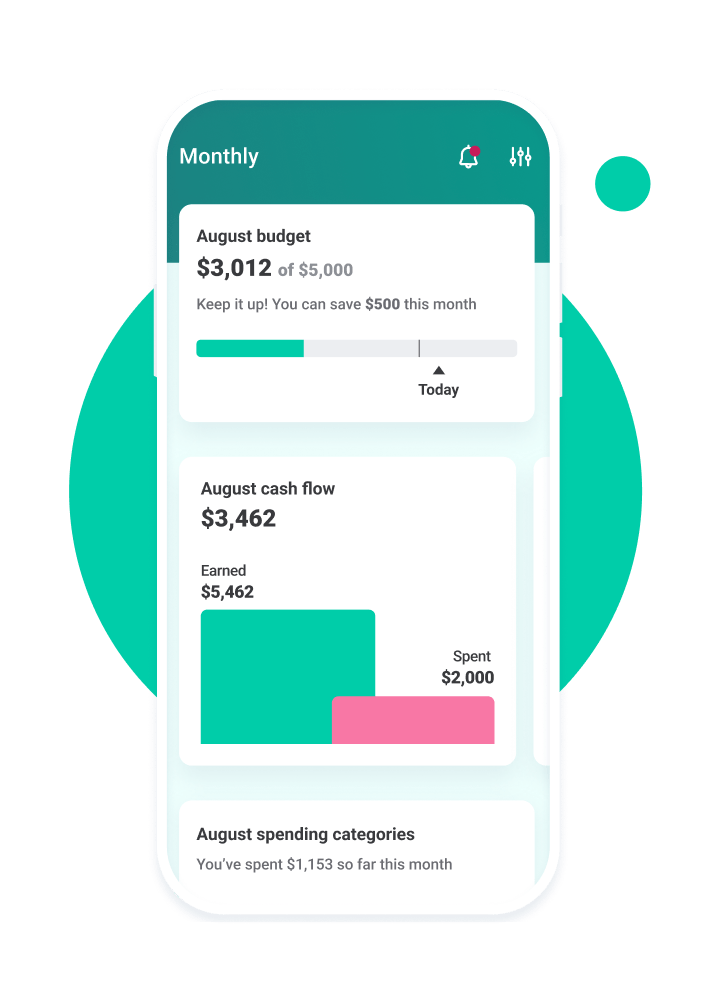 It is a free budgeting app that enables you to budget your money and it syncs with your bank account and keeps track of every income and expenses transaction.
Reputation-wise, the software was one of the first budgeting apps on the market and currently possesses features that include alerts, a breakdown of cash flow, and budget pie charts.
Mint will also give a dashboard to help see the amount of cash you have, the debt you owe, and the overall value of your investment portfolio.
Mint shows you where your money is going and will notify you when you are not meeting up with your budget or when an upcoming bill is due.
It is similar to Mint but focuses more on changing your behavior. YNAB implements zero-based budgeting, where you allocate every dollar you spend to a budget category.
It lets you keep track of every money and discover expenses you did not know existed. YNAB forecasts your budget and planning for the future.
It is a good tool that encourages you to start saving and taking your budget seriously. It costs $11.99 or $84 annually if you want to pay yearly. You can also get it free for up to 34 days to see if you get to like it.
3. Pathology
It is another alternative to personal Capital that focuses on analyzing your financial life and creates a personalized plan with steps to help achieve your goals.
Pathology serves as a budget and a plan to help you track your retirement, insurance payments, and other things.
The platform will help assess your strengths and weaknesses and encourage you to keep reviewing your "financial performance indicators."
The app grants its report card that grades you across various categories, so you can easily find out what needs improvement. It is free and offers a financial plan in five minutes.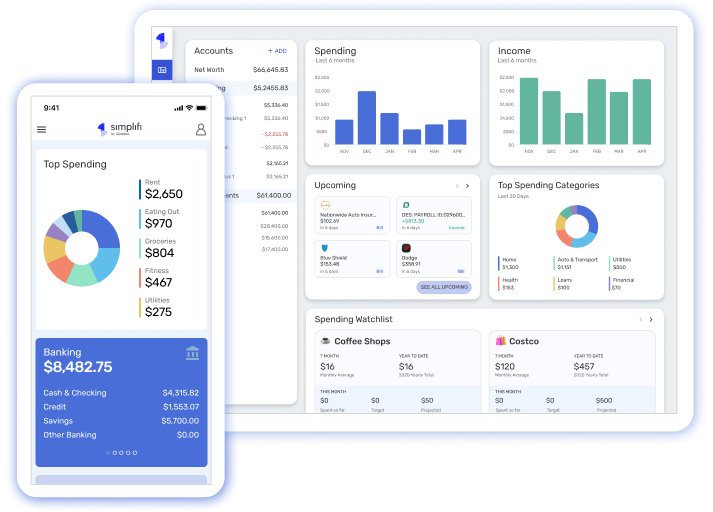 It gathers all of your financial information and aggregates them into one tool. It lets you see all of your bills, create a spending plan and set your own financial goals. Simplifi syncs all of your financial accounts and helps you find any patterns in your income and spending.
Simplifi will also help you track your spending and create a simple budget to help you monitor your financial health.
It also offers a dashboard where you can see how you are doing so far with your goals and even have a visual representation of your balance over the next month. The platform costs $3.99 per month or $39.99 yearly but comes with a 30-day free trial.
It is a tool associated with Dave Ramsey that assists users budget and managing their money.
The app is on the zero-based budgeting rule, which allows you to track every money you spend. With the paid version, EveryDollar syncs all transactions with your bank account and even offers phone support.
It does not keep track of your investments or help you plan for retirement, but it will help dig into your budgeting systems. The app offers a free version as well as a paid version for $129 yearly. You also have a 14-day free trial to see if you like it.
Another app like Personal Capital will sync and link all of your financial accounts on one dashboard. Here, you can connect everything from credit cards to retirement accounts to loans, and it will grant its recommendations.
Based on the available data, the app will go ahead to create a personalized budget and help in setting your own goals.
They also have a feature known as " In my Pocket," which will let you know how much you have left to spend once you finish paying your financial obligations.
PocketGuard analyzes your bills and informs you how much you have left to spend once you pay off your financial obligations.
PocketGuard also analyzes your bills and lets you know if there is a cheaper alternative. The app has a free and paid version that costs $3.99 monthly and $34.99 yearly.
It is a platform that lets you go back to the basics and start using spreadsheets. Tiller puts your budget onto various spreadsheet templates that they have built by syncing your transaction data with your different bank accounts.
You can customize the spreadsheet in any manner you want and even save all your data offline onto an Excel sheet. You get a 30-day free trial on the platform, after which it will cost you $79 yearly.
Mvelopes adopt the strategy of using digital envelopes as compared to physical ones.
It syncs with your bank accounts and helps set a budget according to the data.
The app focuses on people who struggle to keep a budget or live in debt; just as they say on their website, they aim to help users recover as much as 10% of their income.
Mvelopescomes with a free trial for 60 days and different paid tiers with varying features. The basic level starts at $6 monthly, and the more premium one costs $19.99 monthly.
It is a budgeting tool that makes use of event-based budgeting. The app has a calendar that keeps track of your spending and grants an overview of how much you spend daily.
This budgeting approach is excellent for those that like to view their budget visually. It also syncs with your bank accounts and offers multi-currency budgeting, cash flow forecasting, monitoring your net worth, and forecasting your budget. It has a free version but also grants two paid versions that start at $9.95 monthly and $19.95 per month.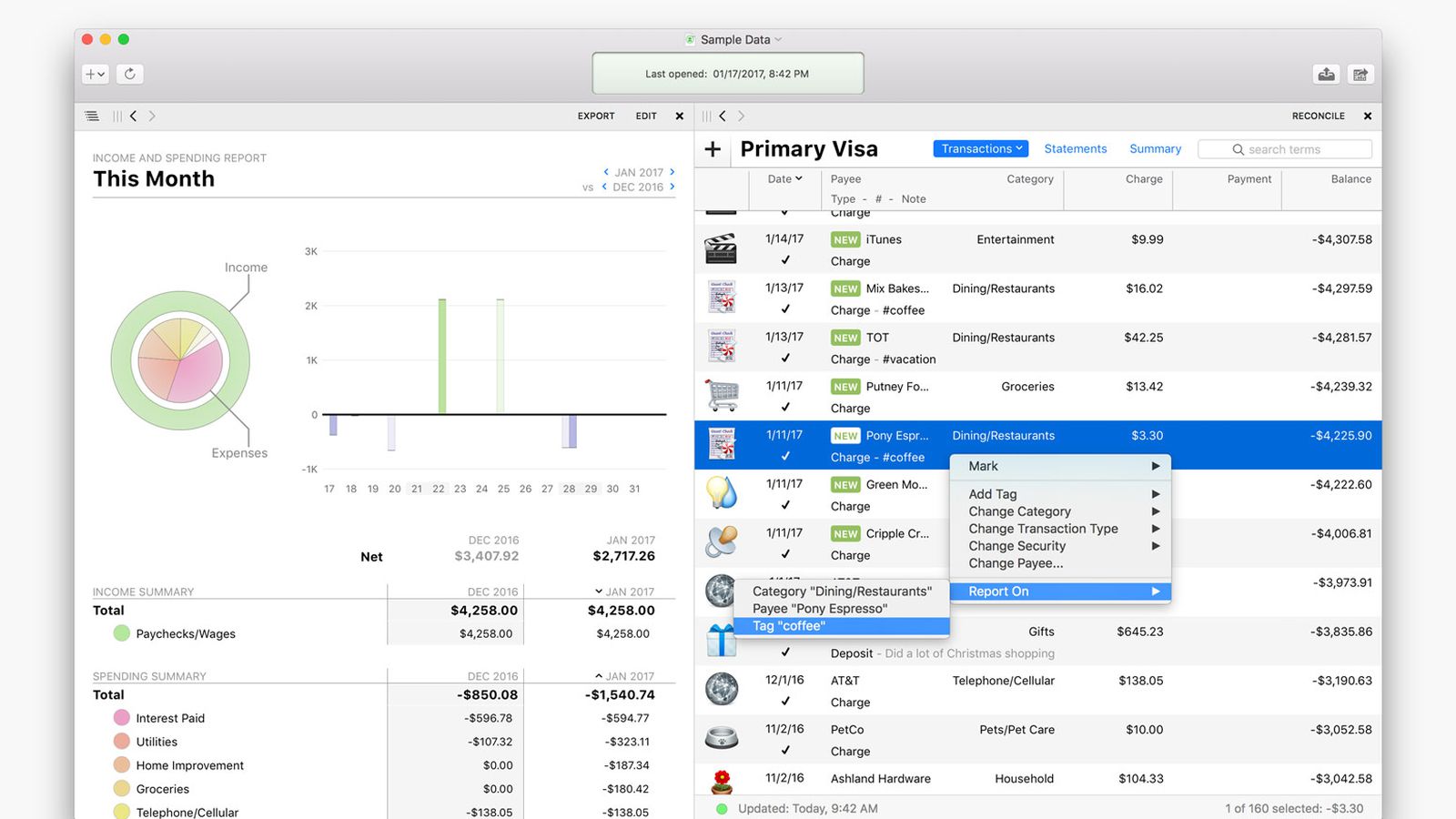 It is a money management software that only works on Apple devices. It syncs with your Apple devices and grants features such as budgeting, paying bills, and keeping track of investments.
The platform also grants tools that enable you to pay your bills from a specific bank account and manage your money the way you want.
It grants excellent reporting tools that let users build and customize reports to their liking. The latest version of Banktivity goes for $69.99, a one-time fee.
It is another alternative to Personal Capital. It syncs with your bank accounts, keeps track of your net worth, and monitors your account balances and investment portfolio.
They also have a feature called Albert Genius, which gives financial advice to those that request it.
Albert has a unique savings system. It keeps track of your weekly spending and then withdraws a small amount of money every week that it thinks you no longer need.
At the end of the month, you have a nice pile of savings you do not even notice. Albert Genius begins at $4 monthly. You can also try it out for free.
In conclusion, several alternatives to personal Capital offer the same services. Still, they are quite affordable as they require way less to start up and are pretty efficient in keeping you on track so that you do not fall short of your budgeting and investment goals.
You may also like to read our latest article, How To Create Concise Shopify Store Names Easily.