PingID is a cloud-based multifactor authentication (MFA) solution part of PingOne for Workforce, a comprehensive cloud authentication authority. It helps balance secure access to applications with ease of use for employees and partners while allowing businesses to define and enforce authentication policies tailored to suit their needs.
The tool gives organizations a fast and smooth way to deploy MFA for various use cases without draining IT resources. From protecting workforce apps accessed through PingOne or PingFederate single sign-on (SSO) solutions to integrating seamlessly with VPNs, Microsoft Azure AD, Active Directory Federation Services (AD FS), Windows Login, or Mac login, PingID has you covered.
It has several authentication methods, including the PingID mobile application for Apple and Android devices, fully managed by Ping Identity, the PingID desktop app, and PingID APIs. PingID supports a vast range of authentication methods, can do integration in minutes and is broad enough to guard all your applications and services irrespective of where you host them. One competitor of PingID is Dashlane.
Put MFA where your enterprise wants it
When an administrator enables PingID, It prompts the user to self-registration to register their first authentication device.
First, they install the PingID mobile app on their Apple or Android phone or tablet.

Next, they can scan a QR code to pair their device.

Once registered, PingID is ready for use.

Suppose the user does not have an Apple or Android device. In that case, they can opt to authenticate by using other authentication methods that you choose to allow in your organization, including one-time passcodes (OTPs), through SMS, voice, or email.

Alternatively, they can utilize a Yubikey hard token or the Windows or Mac desktop applications. The PingID service adds adaptive multifactor authentication to PingOne, PingFederate, PingAccess, and third-party applications. Secure Shell (SSH) applications, Windows Login/RDP, mac Login, or any RADIUS compliant VPN server or a remote access system and on shared devices like kiosks and shared tablets.
PingID's integrations with Microsoft Azure AD and Active Directory Federation Services (AD FS) enable convenience and security for hybrid IT environments that use a mix of on-premises, private cloud, and Saas applications, including non-Microsoft resources. PingID makes leveraging Office 365 and Azure AD easier, more secure, and more productive for your organization. 
Whether your user's journey starts with authenticating through on-premises Active Directory or cloud-based Azure Active Directory, the user experience is seamless, with secure access to all applications. PingID will apply authentication policies according to the new position and the accessed applications when a user changes roles. PingID grants automated de-provision capabilities to disable and delete users from the device when users leave the organization.
RELATED ARTICLE: 7 Uses of AirWatch: How to Keep Your Business Mobile.
Balance security and productivity with PingID
When policy states the need to have solid authentication, the PingID service will notify its smartphone users through the its mobile app. on iOS and Android devices. It can be transmitted through the Apple and Android notification service, preventing the expense of sending an SMS or placing a voice call.
The notification prompts the user to approve in the banner or swipe in the device's PingID mobile app to authenticate. It also comprises native Apple Watch and iPad support. If a user can't get a signal to their mobile phone, an offline mode is available where it generates OTP. Alternatively; you can deliver the OTP through SMS, voice, email, or desktop application.
Use facial recognition or fingerprint as a means of authentication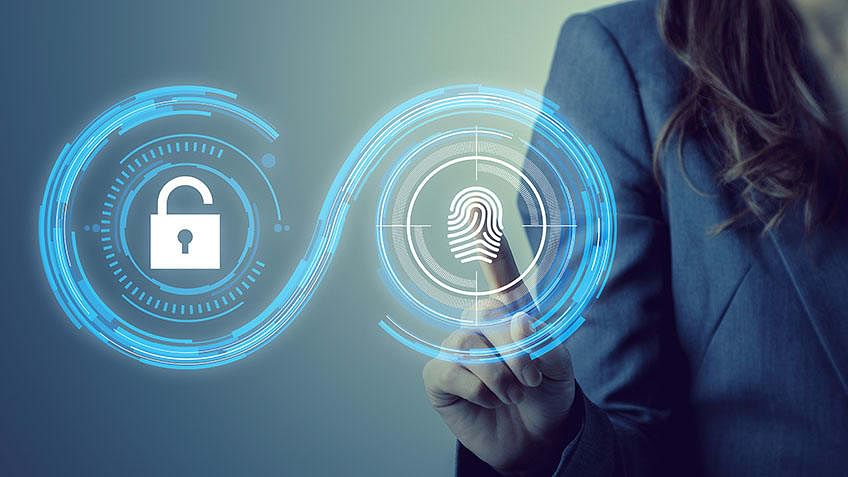 You can configure pingID to use facial recognition or the fingerprint (biometric) reader on the registered device to make it easy for employees and partners to authenticate. It works on Microsoft windows, apple iPhones, Mac devices, and Android devices.
First, define adaptive and risk-based authentication policies to meet the needs of your enterprise To meet the security needs of your enterprise, administrators can define advanced authentication, pairing, and device posture policies that include:
It kickstarts intelligent step-up MFA based on access granted from a new device or IP reputation score. Then, it limits MFA and available authentication methods to specific groups, IP addresses, or applications.
Employing geo-fencing to skip the part of the MFA requirement if a trusted device is trying to gain access from a secure location or network. It restricts users from sharing authentication devices and using rooted or jailbroken devices through root detection.
Defining sessions that let users avoid prompts for MFA if authenticated within a predefined amount of time (hours, minutes, days, etc.). According to the organization user's pattern, prompt users and bypass sessions if authentication is considered risky.
In conclusion, pingID helps quickly create secure access to applications for employees and partners, letting businesses define authentication policies to suit their needs.
You may also like to read our latest article, Personal Capital vs YNAB: Which is the Best Budgeting Tool for You?