QuickBooks eBay integration is essential for businesses to access various features like analytics, automatic syncing, and more. Thus, it makes this process a vital one to consider when trying to make money online.
To integrate your accounts in the accounting software and on the e-commerce platform, the eBay app can be utilized. This application is the most worthy for QuickBooks Commerce users. In addition to the accessibility of third-party applications, other versions of the Intuit software can also be connected with eBay.
How does QuickBooks eBay Integration work?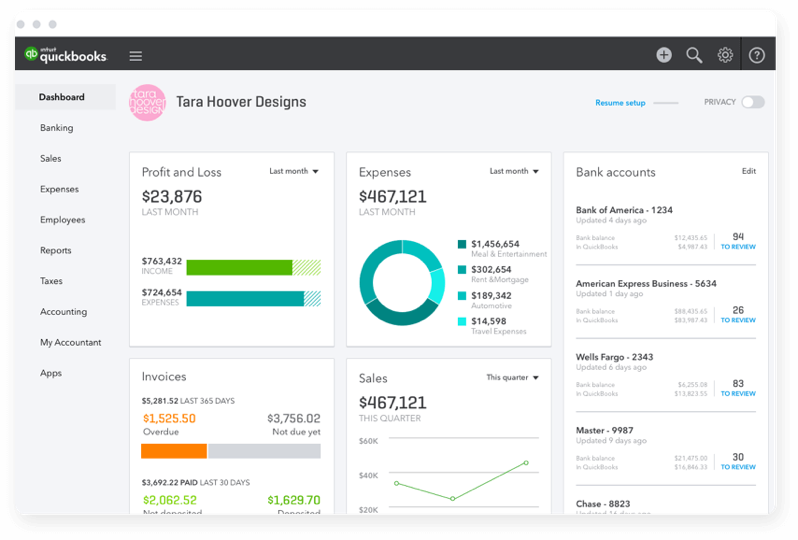 Integrating QuickBooks with eBay means that you are connecting two platforms to enable them together.
The QuickBooks eBay integration allows users to quit the need for accessing two different platforms.
This integration is accessible for the users of eBay, QuickBooks, QuickBooks Online, including QuickBooks Commerce, etc.
You can sync the information of the e-commerce platform with your QuickBook account to manage your business easily.
You can also update stock levels between eBay and QuickBooks.
Users can share when the order is ready on eBay and can update or create the sales invoice in QuickBooks.
RELATED ARTICLE: Try QuickBooks eCommerce Integration On These 6 Platforms.
#1 Best Hosting Service - Bluehost
Start your website in 5 minutes! Get the top speed and security service in the industry. Get 24/7 support, easy-to-use website editing tools.
The Features of QuickBooks eBay integration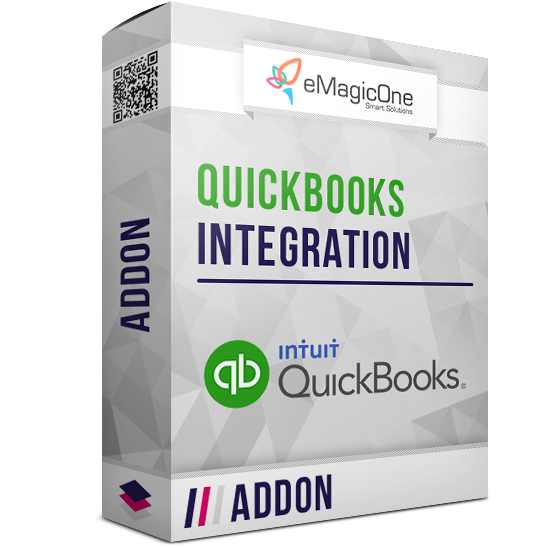 There are various features with the syncing of integration of eBay with QuickBooks, QuickBooks Online, and QuickBooks Commerce. It could also be any other version of the QuickBook software.
Here are some of the features:
After integrating your QuickBooks account with eBay, you can easily track the inventory. When orders are received, refunded, or canceled, the inventory automatically gets updated.
Keeping a record of shipments
Being able to keep a record of shipments becomes simple when you can sync your eBay and QuickBooks accounts. You can also include the rules for shipping based on your preferences.
QuickBooks Desktop or QuickBooks Online eBay integration, automatically syncing is the stand-out feature users can gain access to. With it, you can easily synchronize information from one account to the next as and when any process happens.
Accessibility of Analytics
This integration is mostly chosen for the accessibility of analytics. Analytics, errors in revenue, profits, costs, losses, and more can be taken out. This allows your information and reports to be more accurate.
#1 Best Hosting Service - Bluehost
Start your website in 5 minutes! Get the top speed and security service in the industry. Get 24/7 support, easy-to-use website editing tools.
The Benefits of QuickBooks eBay Integration
Connecting eBay with QuickBooks has lots of benefits like:
When you integrate QuickBooks with eBay, you can save costs and time by sharing the data automatically between QuickBooks and eBay.

In addition, you can connect numerous sales channels to QuickBooks and ensure that your stock levels are current.

eBay and QuickBooks integration removes the data entry, including the shortcuts that might be caused by humans.
5 steps for QuickBooks eBay Integration
To start the QuickBooks with eBay integration, firstly, you have to set up QuickBooks Connector between QuickBooks Online and eBay.
This process is quite easy, and there are three simple steps which are: Connect, Configure, and Sync.
You need to connect eBay with QuickBooks and configure the integration like synchronization and workflow, including syncing of data.
Here are the three easy steps to begin QuickBooks software with eBay integration.
1. First: Connect eBay with QuickBooks
Connect QuickBooks Online and eBay to QuickBooks Connector.
Log into the "QuickBooks Online" account.

Go to the "Apps" category, usually on the left.

Navigate to the search bar, and this is where you can find apps and enter "eBay Connector."

Next, choose it in order to install the app.

Choose, and select the "Connect" button.

Next, you will be redirected to the 

Connections 

tab located in the QuickBooks Connector. This is where you can choose the 

Connect to eBay 

option.

Next, input the credentials for logging into the eBay account.
After successfully logging into the account, your eBay account automatically connects and is approved with the QuickBooks Connector file.
Now, you can add another connection if necessary. Press the Add Connection key. If not, move on to configuring QuickBooks eBay integration.
2. Secondly: Begin to configure QuickBooks Online and eBay Integration
The configuring of eBay and QuickBooks integration invoices requires numerous options. Whichever option is taken into consideration can be set up in a way that both apps work according to your business.
It is advisable to set any of your preferences under the supervision of a professional because this has chances of your accounting or integration.
How to configure both apps to automate eCommerce sales.
Creating the synchronization options
To configure the workflow, first, you need to create the synchronization options. To get started with this, you need to:
Integrate the starting date

Account Timezone

Then, email sync report options.
#1 Best Hosting Service - Bluehost
Start your website in 5 minutes! Get the top speed and security service in the industry. Get 24/7 support, easy-to-use website editing tools.
3. Reviewing the workflows
Next, at this stage, you will discover a number of workflows that can assist in setting you up.
It will include things like:
Invoice Create Workflow

Payouts Creation Workflow

Products Creation Workflow and

Stock Update Workflow
While all these are optional, you can utilize these workflows to show the complete capabilities of your setup. For example,
All the sales from your eBay account can be shared with QuickBooks Online in the format of an invoice.

All the products from your eBay account will be made in QuickBooks Online.

Stock level updates can be shared with eBay from your QuickBooks accounts.
Here is a list of all the workflows available on this list and how you can use them to your benefit to allow your setup to be very effective.
4. Invoice Create Workflow
Let's say you select the very, very first option for a workflow; when orders are created on eBay, the sale will be made in QuickBooks Online. After that, you are expected to do the following:
Make the filters, which will allow you to decide the order that will be retrieved from the eBay account. Also, you will need to create filters based on the status of your orders.

Users can also choose if they want your sale to be made as a sales receipt or sales invoice to QuickBooks Online.
Furthermore, the advanced settings have some advanced options, which allow you to choose these list of preferences:
An Order Number Prefix: Adding a prefix gets all the orders that come from the eBay account.

The Shipping Item option: There are times when they are a need to charge your customer with additional shipping services on sales.
Discount Product option: This option is like a shipping item. You will have to select a particular discount item which you can track its discount.
Surcharge Product option: This particular option lets you make sure that all the surcharge line items which were initially not assigned to the particular surcharge product get assigned to a default surcharge product.
Tax Type: The tax type option gives users the opportunity to create a tax type to utilize when distributing sales to QuickBooks Online.
Assign sales to location or assign sales to Class: When you select this option, you can choose its default location or class in QuickBooks Online.
The Assign sales to Original customer: In this option, it is set to "Original Customer" by default. However, there are various options it can be changed to.
Preprogrammed Invoice number: The automatic invoice number option can be used to overlook your eBay order number and utilize consecutive numbering conventions in the accounting system.
Rounding off product: The rounding off product option allows you to select the chosen product to utilize when you distribute the rounding differences as a line item.
Deadline Offset: In a situation when a transaction doesn't have a deadline, this option chooses the deadline. Also, this date is calculated with the assistance of the transaction date.
Permit Credit Card Payments: This option should be considered if you permit or allow credit card payments for your transaction.
#1 Best Hosting Service - Bluehost
Start your website in 5 minutes! Get the top speed and security service in the industry. Get 24/7 support, easy-to-use website editing tools.
5. Lastly, Sync your Data
After setting the workflow, your account can now be used to sync all data across the apps.
If you allow the auto-sync option, it automatically syncs your account every hour. If necessary, you can set up the manual Sync instead. To do this, select the Sync Now option on the synchronization options, usually on the Manage tab.
 You may also like to read our latest article, Marketplace Integration: what is Walmart marketplace integration?