See easy steps to create social media videos that have the potential of going viral and increasing your brand presence and market your business.
Nowadays, social media users are spending more and more of their time watching videos. In return, these platforms are enthusiastic about continuing this trend by indulging in video-related content because it helps keep users occupied on their platforms for a long time compared to any other type of media.
This clarifies why certain businesses want to partake in video content, seeing that there's a demand for video, in addition to the algorithmic perk. This serves as a way to put their brands at the fore-center of a significant audience.
However, making video-related content can be formidable and tasking. Also, making videos for social media is quite tricky, but luckily some helpful steps and tips can help crack the code of making the best video content for social media.
RELATED ARTICLE: Video Marketing: definition, strategies, types and more.
Canva: Free design tools for creative content
Enjoy this free-to-use online graphic design tool on mobile and PC. Use it to create social media posts, presentations, posters, videos, logos, memes, and more.
Here are some tips and steps to adhere to create the best social media videos:
1. Consider your options
Firstly, you will need to consider the options for making a high-standard social media video that will serve as what it needs to do. You can consider getting a professional to help create social media videos for you on Fiverr, but doing this will cost more money. As tasking as creating a video might be, you can choose to make these videos by yourself.
2. Validating your content
The foremost thing to consider is what your video will be centered on and whether video marketing on social media is the right fit for you.
Think about why you want to release this particular video on social media instead of simply inserting the video in a blog post on your website. Any video you want to create has to make sense for your social audience, and they have to be interested in watching and engaging with this said video.
To encode the above concept, let's assume your brand or business has already created written content on your blog or website and shared the content on social media. You can utilize Google Analytics to track the performance of the posts for the last 1 to 6 months.
Next, put together this data of your main social media page. It could be any one social media platform. For instance, if you consider using Facebook, Facebook allows you to see your top post/content by engagement.
You can study this engagement and check if any of them align with the content that has an outstanding performance on your blog or website.
These two sets of data give you proof of what will correlate with your social audience and make sure you are making a video that will give your best buck in views and engagement.
Download Wondershare - Best Video Editor
Get the best video editing features for beginners and pros. Get video creation ideas and join the largest worldwide video content creation community.
3. Put together a script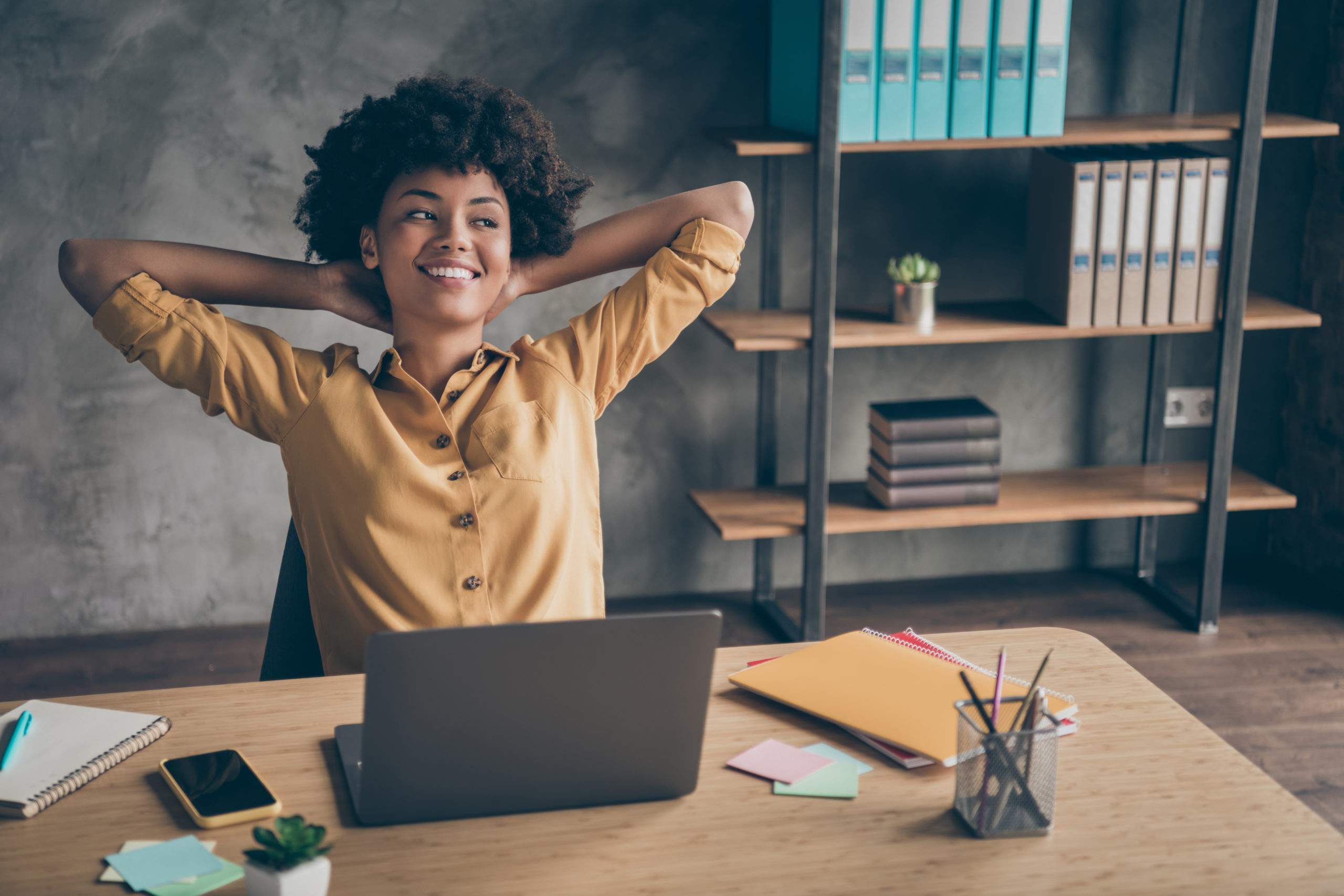 Writing a script will guide you on what your video will be centered on. A hand will serve as a word-for-word transcript of your story or presentation to the camera.
While putting together a script might seem a bit early, if you are centering your video around an already published article, this gives your video a significant advantage by just going straight to the point.
While putting ideas together for the script, you can brainstorm on which platform you'll be putting the video. If you are considering Facebook, the social media platform allows videos to be lengthy as possible. However, social media videos that perform very well will be around the 4-minute mark.
If you are considering Twitter, it is best to make the video as short and straight to the point as possible. While Instagram only allows a 60 seconds clip.
It is best to think ahead about what your video will focus on. It could be that you have to read out a script while presenting, or it could be you have to break down your script into a fine point so that whoever is recording the video can cram easily and interpret it in their voice in addition to maintaining eye contact with the camera- which is very important.
Your video could also be a voiceover, a text overlaid onto footage and images if it is a text overlaid onto footage or pictures. It is best to ensure that your word is brief and easy to read.
Make sure it is not too long, and also try giving whoever is reading it a chance to edit to fit their style.
It is essential to note that the quicker you put together a script, the easier it is to know what will be required to bring the script to life.
4. Be very precise
With social media videos, it is best to be precise as much as possible. Don't stall around by introducing yourself and your brand; this can be done later in the video.
Begin your video with something arousing and essential to your audience, which drives to the center of what exactly the video is about. Mention this in the opening line.
For instance, a phrase like "Are you finding it hard to save money?" is a good opener for a video centered around saving more. It's personal and very straight to the point.
The audience you're trying to attract and engage with this video might be someone who is finding it difficult to save money. This phrase appears to be an excellent logical question to ask for a start.
The rest of the video will assure them that that particular video will be helpful to them.
5. Let your focus be on the script centering on that opening statement
If your video is a type that will be aimed at answering the big question of how to save money- each part of that script should be centered around providing the ultimate answer.
Narrow down your answer into sections and continue to show how every area links back to the great response.
Also, you can review the advice in every section at the end of the video. Keep showing the audience that the video is giving answers to the questions there are looking for.
If your video appears to be doing what it says from the beginning, the more satisfied and willing to engage your audience will be at the end, which is initially the primary purpose of the video.
Download Wondershare - Best Video Editor
Get the best video editing features for beginners and pros. Get video creation ideas and join the largest worldwide video content creation community.
6. Create and plan a storyboard
After your script, what comes next is planning and preparing to put your video together.
To put your video together, there are some things you will be considering. Things like stock photography, stock footage, filmed footage, animation graphics, and illustrations, including animated captions.
However, to know if you will need any of the above, you must create a storyboard. A storyboard is separate from a script; it is where you express the content that will be covered in your video.
A storyboard can be described as a visual script, and a storyboard is a process that assists you in figuring out what you'll be showing.
A storyboard is very simple and the most potent way to organize what needs to be included in your video to bring it to life.
– Make your storyboard social-friendly
While putting together your storyboard, you will need to consider a few things on what it will take for your video to be a success on social media, especially on platforms like Facebook. Below are some essential tips:
Attract attention: Utilize most of the autoplaying feature that comes with social media platforms and is keen on quickly capturing your audience's attention.

Users often come across social media videos as they're scrolling. It would be best if you caught their attention while they were scrolling. To do this, get their attention with some movement, it could be through enticing footage or impressive animation- get their attention by presenting something important to the audience.
Make your video to be watched on mute: Making your video available for viewing on mute can attract the audience.
In addition, there should be an option for captions or insert animated captions, images, and footage, which will clearly show the words in the script.
This will allow viewers to measure what your video talks about at any given time as the sound is off.
Also, when making your video, remember that you mostly can't rely on sound to get the attention of your viewers. Your video will be needed to be communicated clearly.
The sizing and dimension of your video are significant: Most people will watch the video on mobile phones. So it is essential to consider any video's size and extent.
Other things to consider are the length of the video we discussed early in this article about various social media platforms and the length to have in mind while using any of the platforms.
Canva: Free design tools for creative content
Enjoy this free-to-use online graphic design tool on mobile and PC. Use it to create social media posts, presentations, posters, videos, logos, memes, and more.
7. Use stock footage and animation
Social media videos need to have animations and stock footage to further add clarity to whatever message your video contains.
– Use after-effects templates
After-effects templates or Premiere Pro template adds impressive animations and a clear structure to your content.
– Call to action
Add a necessary call to action at the right time to your video content.
– Brand your video
Branding your video helps expose your brand's identity to your audience. You can brand your social media videos by making use of a watermark, or you can brand your end screen.
Branding your end screen can be an easy background, including the color of your brand and the placeholders for info like "Subscribe," including "Watch next."
It can also be a call to action on YouTube, including a branded background like "Watch, share, and comment on this video on Facebook. Almost all the after-effects and premiere pro template package contains these options.
In conclusion, social media videos should be very easy to create if you follow the tips here and practice them regularly. Their use in promoting business, growing brands, and directly selling products cannot be overstated.
You may also like to read our latest article, Creative Content Production and Strategies.