Swagbucks VS Ebates review: Both platforms render the same function as websites that give cash back to customers irrespective of where you are, let's try to see which one is better.
Swagbucks is a cashback site that enables you to earn bonuses when you shop online. Once you have earned enough rewards, you can redeem them as real money or gift cards. Compared to other cashback apps, Swagbucks allows you to earn cash to carry out quick tasks online.
Ebates is a cashback site that gives cash back when you make a purchase. It helps you save money when you shop. It has been in existence for some years now and has a loyal user base.
Swagbucks and Ebates provide cash back from shopping online. You can discover stores from their websites, or you can go ahead and shop for your favorite stores and enable it from their browser extension.
But which one is better? What are their features? What differentiates them? Let us look further by comparing Swagbucks VS Ebates

Stores available
| | |
| --- | --- |
| Ebates | Swagbucks  |
| Ebates has over 2000 notable retailers, including Amazon, JCPenney, Kohl's, Macy'sWalmart, Old Navy, and Disney Store. | Swagbucks also has about the same number of retailers, with Amazon, Walmart, and Target on the list. These retailers offer rewards in the form of gift cards. |
RELATED ARTICLE: Best 3 Apps That Pay You Real Money (New 2022).
Earning
| | |
| --- | --- |
| Ebates | Swagbucks |
| With Ebates cash back, you earn from making purchases through their links. | With Swagbucks, you earn points by making purchases through their links. Swagbucks functions on a points system that you can convert to gift cards. |
| You also get to reach bonuses of referring a friend. Ebates has everything in dollars. | You also gain by doing different things on their website like viewing ads, signing up for offers, searching the web, answering surveys, and even making donations to charity. |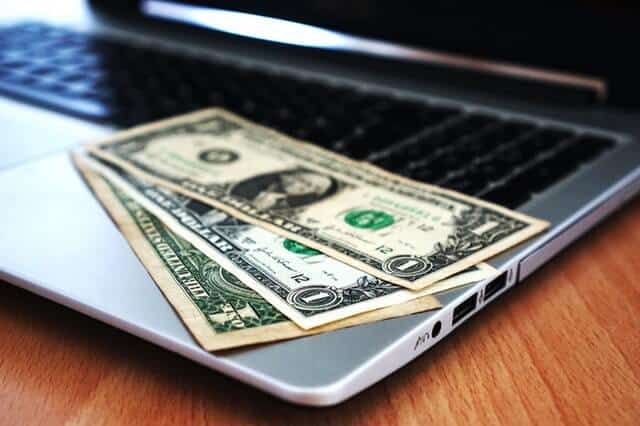 Referral Bonuses
| | |
| --- | --- |
| Ebates | Swagbucks |
| With Ebates, you can email your friend or post your referral link on social media. Everyone who signs up and purchases above $25 will get a $5 plus a $20 bonus during the current period that lasts until the end of the year. When your friend uses the link, they will get $10 when they purchase in addition to the cash back they earn. | For Swagbucks, you get $5 for every friend you refer and 10% of whatever they earn. You can send your link via email or share it on social media. |
Payout
| | |
| --- | --- |
| Ebates | Swagbucks |
| Ebates pays your check every three months for as long as you earn above $5.01, excluding bonuses. If you do not make $5.01 in three months, it will roll over to the next period. The money is either sent by check via email or to your Paypal account. | Swagbucks pays out in the form of gift cards starting from $1. Most of the good retailers like Amazon begin from $5. You can also redeem your bonus to your Paypal account starting at $25. |
Browser extensions

| | |
| --- | --- |
| Ebates | Swagbucks |
| For Ebates, a popup appears asking if you want to activate cashback when you are on a participating site. | For Swagbucks, a header popup appears on participating sites to activate the Swagbucks bonus. They will let you know the amount you get as a bonus per dollar spent. They also have coupons available. |
| It is handy as there is the tendency to forget to use yours when your browser extension is not enabled. | The button also has other features when you click it. It lets you watch videos or redeem codes for the Swagbucks bonus. You can sometimes find these codes on their social media channels. There is also a search bar to earn a Swagbucks bonus for searching the internet. |
Differences
Ebates
Swagbucks
Ebates is used mainly for shopping online. They can link your credit card to in-store shopping at some of the largest retailers.
Swagbucks has more ways to earn bonuses, including free things you can do like watch videos.
Ebates just pay in check or via Paypal.
Swagbucks pays out in gift cards or sweepstakes entries. 

You get the money sent to your Paypal account

, but you need to have made up to $25.
In conclusion, people's preferences will vary depending on what they want when we look at Swagbucks VS Ebates. While some prefer EBates, others choose Swagbucks.
If you are more about earning through surveys and watching videos as well as other free opportunities, then Swagbucks is for you. If, on the other hand, your focus is to gain cash back from shopping, then go for Ebates.
You may also like to read our latest article, 15 Fiverr gigs that requires no skill to make money online today.