Search engine optimization (SEO) is a set of practices designed to improve the quantity and quality of traffic to a website or web page from search engines. This article will look at the top 15 SEO software tools in the business market today.
SEO targets unpaid traffic, including image search, video search, academic search, news search, etc., rather than direct or paid traffic. SEO software tools investigate the potential of web pages for high placement on search engine ranking pages.
They provide data and alerts about your website's overall health and success, show areas of opportunity and identify weaknesses or issues that may prevent you from ranking and earning visibility in the SERPS.
Additionally, they give information on backlinks, keywords and insights into SEO competition on the internet.
In other words, you can see which new and existing keywords your competitors are ranking for. You can then add these terms to your list, use the tools to identify related keywords and even consider expanding to new markets.
It even gets more interesting.
If you are managing multiple sites, SEO tools can help you assess each site's performance on the fly. Learning and being the best SEO optimization can be difficult, especially if you are starting.
Do you want to succeed at digital marketing? Then make sure your websites rank at the top of customers' searches. Fortunately, finding the top SEO tools is possible. The top 15 SEO software tools are all compiled here.
We have tested popular search engine optimization (SEO) players that will help you keep your site at the top of the heap. You don't need to try all top 15 SEO tools mentioned here. You need to figure out which one works best for you.
Related articles:
– How to make money blogging for beginners (2022 update)
– How to Get Free Traffic to Affiliate Links (Copy My Methods)
– How To Get More Views on YouTube Fast | No Paid Promotion Required.
1. Growth bar
This is the best SEO software tool for entrepreneurs and marketers because of its simple user interface and robust data sets. It helps internet-enabled businesses uncover critical data points and recommendations from blogs to content generation; eCommerce businesses to startups.
Plus, it's great for bloggers because you can make content that will rank for SEO.
Growth bar has a Chrome extension that gives you immediate insights about any website.
The key features of the GrowthBar tool are:
It offers a lot of keyword suggestions. You can use that keyword information to get ideas for future blog posts and, like many other tools,
It gives you difficulty scores to see how hard it will be to rank any keywords you're thinking about.
Don't get too hung up on the problematic scores, though. If you've got great content, it should rank well. GrowthBar also offers long-tail keyword suggestions. Use those as 'low-hanging fruit' that will land you visitors your competitors will never see.
It is an SEO tool built using Open AI — arguably the most advanced language model ever created, meaning that the results and recommendations are as good as it gets.
It's slick, sleek, and 100% intuitive.
Large companies like Minted, MagicJack, Square, Spekit, and Teepublic are among GrowthBar's customers.
It only has a few downsides to it:
lack of technical SEO metrics,
lack of historical tracking data, and
lack of SEO audit feature.
Signup here and give it a try.
2. Serpstat

If you are searching for an SEO and digital market solution, you are right where you want to be. Serpstat offers a lot, from optimizing your SEO to running your ad and content marketing campaigns. It helps you with just about everything.
It collects entire backlinks data spanning over the last two years and, at the same time, keeps track of your competitors' backlink strategies.
Serpstat performs an analysis by monitoring the web site's URL and domain. This analysis includes in-depth SEO and PPC research.
It cleans up your website, HTML, and page speed and never lets you miss any potential error.
Keyword research includes cluster research, search suggestions and volume, content marketing, and SERP analysis.
Serpstat checks the relevance of different web pages and tracks universal search results. It also finds the ad strategies and budgets of your competitors.
The Serpstat tool performs keyword research, competitor research, PPC analysis, etc.
The dashboard is smooth and not complex. Also, it helps website owners keep complete track of their competitors' backlinks.
There are just two downsides to it:
Serpstat may display inaccurate keywords sometimes, and
The site auditing is a bit slow for heavy websites.
3. TechFusion (SEO Powersuite)
This has everything from SEO analysis tools to keyword research tools to backlink checkers, from content editors to PPC ads optimization and the like.
There's no SEO tool available elsewhere that's not already a part of SEO Powersuite, and it has an intuitive UI and a wealth of pro-level features. It's a perfect SEO tool for newcomers and experts alike.
It was formerly known as TechFusion. See the key features and advantages of SEO Powersuite here:
It is a white-label software—customizable and responsive, so it looks best on any device,
Sharing is easy—a click of a button uploads your report to the cloud, giving you a link you can share.
The auto-report mailer delivers messages to clients on schedule either as a direct link or an attachment.
It can also deliver in plain text or a customized HTML email. Perform this setup, and your client relationships will improve dramatically.
If you've had experience with SEO tools, you know they can be very controlling over how you can manipulate their data. Not TechFusion. TechFusion gives you every single option there is to give.
You can pick search engines and locations, arrange and sort the data the way you decide, customize the data presentation, and even export it to be used elsewhere.
It takes only about two minutes to set up and automate your SEO jobs, from rank tracking to site audits, and backlink checks to reporting.
TechFusion allows you schedule actions at any time and frequency — have all research done and suggestions ready by the time you get back to the office.
4. WP Rocket
WP Rocket is a good SEO tool. It's excellent for websites that need help in cleaning the clutter, getting their pages up to speed, and ticking all the right boxes to pass Core Web Vitals.
WP Rocket has impressive customizability and advanced options that you won't get with any other caching plugin.
Critical features of WP Rocket include:
Powerful plugin that speeds up your website
Tons of minor changes that can help your WordPress site pass the CVW.
Quality of life tools.
Great integrations.
It is easy to use as its interface is not confusing at all.
Some downsides to it are:
It's pricey, and
WP Rocket may not have all the features you expect for a paid caching SEO tool.
5. OptinMonster
OptinMonster is your one-stop shop if you want a very personalized, user-friendly popup builder with very high converting templates.
Its most significant improvement over the years is that it has evolved from being just a WordPress plugin. It now host popups, working as a cloud SaaS tool for you. Alongside this is a brilliant interface.
You can do flexible content creation and management activities on your accounts dashboard. It has an email opt-in form plugin directly integrated into the WordPress CMS, among others, and email marketing clients, e.g., Mailchimp.
It has a simple Intuitive UI, no coding, and a design editor and popup types, with many more templates. Its main disadvantage is a that it only works best with WordPress and has no internal analytics.
6. Boosta Inc OU
This provides a full range of services in project design and development.
It improves content optimization and makes your content perfect for people and search engines.
It also gives long tail suggestions from Google, Bing, YouTube, eBay, and Amazon search engines.
7. Deal Fuel
DealFuel is an SEO agency software that specializes in link analysis. It offers a mind-blowing database with up-to-date URLs and a historical index of just under 3tr rows.
DealFuel caters to SEO agencies and digital marketers who work to boost brand search visibility.
The tool has a proprietary metric, trust flow, and citation flow. It does a complete backlink analysis of a domain and the number and quality of referring domains.
SitecheckerPro is an excellent website checker that offers a deep search engine optimization analysis that helps you make SEO improvements.
You input your page URL and click the option to analyze. After Sitechecker scans your website, you'll get insights into traffic, backlinks, rankings, etc.
This tool is used for people that need a website checker for site audits, competitor tracking, keyword position tracking, monitoring, and new and lost backlink tracking.
9. SEMrush
This is another SEO agency software with world-level services that help businesses improve visibility in various digital channels.
SEMrush contains over forty SEO, PPC, content marketing, social media, and competitor analysis tools. It provides keyword research and ranks tracking sufficient for any scale, from local SEO to international marketing.
Its keyword tool is called the keyword magic tool. It has the most prominent keyword database with 20 billion terms.
SEMrush tool creates guest-blogging strategies and analyze your competitors' strategies.
It also tracks past and present site ranking, performs technical SEO audits, and gauges user experience.
SEMrush finds good advertising opportunities for CPC and does robust keyword research to make your content rank higher.
One disadvantage of this tool is that newbies might find it challenging to use. Secondly, you have to pay a significant sum to access more advanced features. Plus, there are instances of inaccurate data regarding advertisements and backlinks.
10. Google Pagespeed Insights
Google Pagespeed Insights checks the speed and usability of your site on multiple devices. It has no limitations.
When you enter a URL, Google Pagespeed Insights will test the URL loading time and performance on desktop PC and mobile devices. Then, it grades your site's performance on a scale of 0 – 100.
This Google-powered tool also tells you exactly how much time it takes to load the site according to diverse metrics while suggesting areas for improvements.
11. Ahrefs
Ahrefs is top-notch for rank tracking, site audits, backlink checks, and link building.
It is a comprehensive SEO agency software that probably every digital marketer has heard of.
Ahrefs has become one of the customer's favorite SEO tools on the SEO market. It is the second-fastest web crawler (only behind Google), and it has the best user interface out of all tools on this list.
Ahrefs also provides organic search reports to monitor your competitor's sites traffic.
Users can use the extracted data for link building, keyword research, SEO strategies, rank tracking, and content marketing.
It is used for getting website improvement tips for increased visibility and ranking.
To get a clear backlinks analysis report, know the URL rating, get a historical backlink data analysis, and build a content strategy, Ahrefs is your top tool.
It is only limited in lack of automated client-facing reports if you're running an agency.
You can use Ahrefs to check your new backlinks, your keyword search positions, and your competitor insights.
Ahref's keyword explorer tool shows you keyword difficulty plus related keywords that 'also rank' for your target phrases.
These vital features make Ahrefs a highly competitive SEO tool used by numerous SEO professionals and entrepreneurs worldwide.
12. YOAST SEO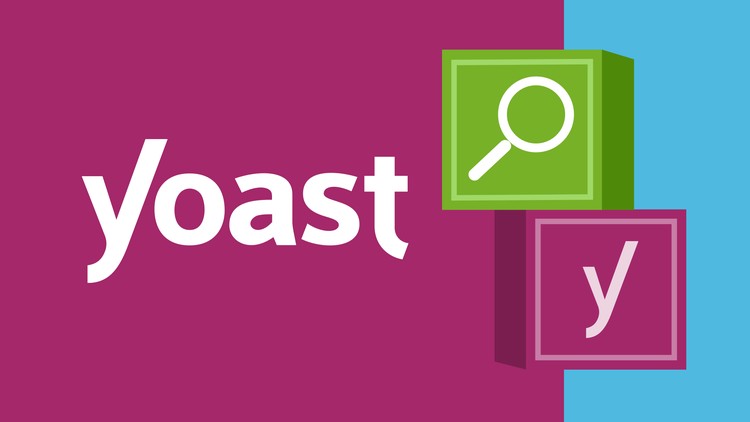 The YOAST SEO tool optimizes your blog posts for search engines. Simply, enter the main keyword for your blog post to optimize it for search engines. It has some data limitations, which you can unlock via a premium account.
13. Moz
Moz is one of the top 15 SEO software tools in the marketing industry. It offers a variety of tools, free and paid, for all known aspects of SEO.
It is, undoubtedly, among the best SEO tools in the market today. With site auditing, rank tracking, backlink analysis, and keyword research, among various impressive functions, Moz proves to be a great SEO tool for businesses.
Moz provides you with industry-standard metrics and multiple-page optimization suggestions.
For improved features and the MozBar browser extension, you can install MozPro, which enables SEO analysis, Moz scores, and Google SERP information in your browser.
It boosts website traffic and ranking, keyword research and on-page optimization, and link profile analysis.
Its limitations include;
It does not explore many keywords, and
database and metrics are available for the US only.
14. Google Analytics
Google Analytics tool has complete web statistics and searches insights.
There are no limitations for its usage, but queries sending you organic traffic are hidden.
Google Analytics is one of the top 15 SEO software tools and one of the best free analytics tools.
Google Analytics tracks all sorts of traffic on your website, including where it's coming from, which page it is directed towards, and more.
While it's not mainly for search engine optimization, it's still a handy tool for tracking if you're receiving traffic from organic searches.
Google Analytics has since stopped showing which keywords are sending you traffic in recent times.
To view that now, you'll have to pair it with a tool like Keyword Hero to uncover what's behind '(not provided).'
XML sitemaps are easy to use and won't make your site's speed become a drag.
It will also not take up much space but will aid Google and other search engines to understand how your site is structured, indexing it correctly.
Plus, it's free!
The XML sitemap is a unique file in Extensible Markup Language (XML) format that lists all the pages on your website, blog, or page.
Google's bots search for a file named sitemap.xml in your root directory when crawling your site.
When they locate it, they use the list of pages on your website, ensuring that nothing important gets missed.
While you use a sitemap, plugins do not guarantee better search engine rankings; they will help your site be appropriately indexed by Google and other search engines.
It doesn't affect how Google ranks your site to other sites on the web.
Which SEO tool is the best?
All SEO tools are distinct, but my top picks are any of the top 15 SEO tools mentioned here.
Are SEO tools worth it?
Yes, most definitely.
Using the top 15 SEO tools can significantly improve your keyword research and search engine rankings. Before choosing a tool, ensure to look into and know the exact features you require (and cost), then make a conclusive decision.
You could be a blogger, SaaS company, or a local business; SEO tools are 100% necessary to compete on search engines.
What are SEO tools?
Search engine optimization software tools, also called SEO tools, are defined as software that aids website owners improve their visibility on Google.
These software tools primarily help website owners with keyword research, link building, on-page SEO, keyword rank tracking, technical SEO, etc.
Which is the best free SEO tool?
Here, we have listed the top 15 SEO software tools that have many exciting and helpful features as paid options. So, if you want to monitor your SEO and do keyword research for free, you can try one of these:
Google Keyword Planner
Moz Link Explorer
Google Analytics
Google Search Console
You may also like to read our latest article, List Perfectly vs Vendoo: A Complete Comparative Analysis.