Often, there is a gap between the theoretical knowledge you acquire from school and the hands-on practical experience you get while on the job. Internships create a bridge to help close this gap by granting hands-on training while helping to build your skillset and grow your professional network. A UX internship is on the list of internships.
Gaining experience as a new UX designer can pose a challenge. Most entry-level UX design jobs require someone with at least one or two years of professional work experience.
It is where internships come in handy. Apprenticeships are made available for people who are new to design and have not completed a degree in design or a boot camp.
In other words, obtaining an internship in UX design is possible even if you are not enrolled in a college that offers a degree in design.
With the daily increase in the demand for UX designers, which creates room for more opportunity, competition is also rising. Obtaining an internship is one way to stay afloat in the job seeker pool. 
Are you set to build your career as a UX designer? Read on to learn about internships available for you.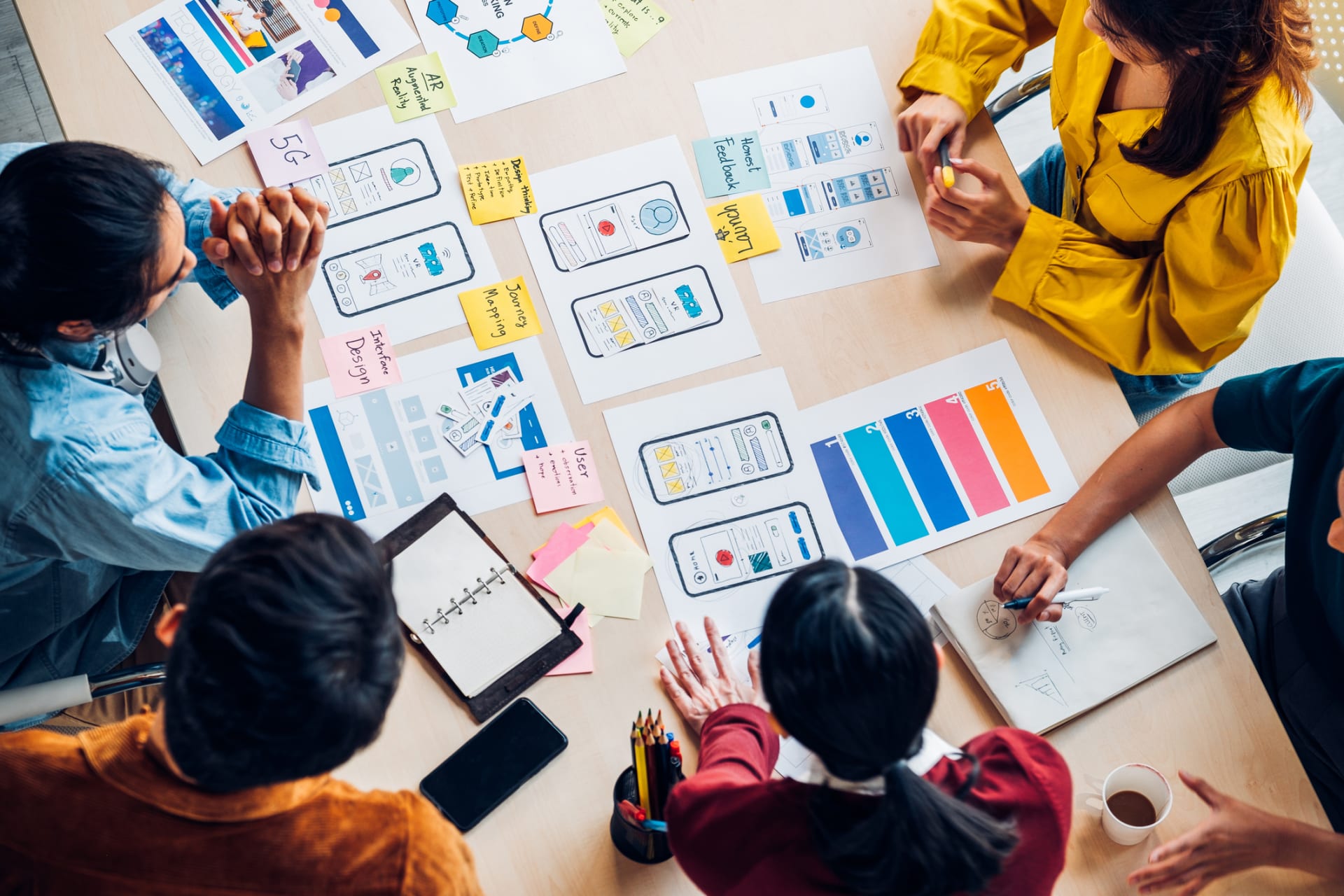 RELATED ARTICLE: Creative Content Production and Strategies.
What to consider in a UX internship
1. Paid or unpaid internships
If you are willing to take on an unpaid internship, more options are available. However, not everyone will want to ply this route.
It is noteworthy that most paid internships don't pay as much, and the ones that do have a high level of competition.
You may stumble upon an unpaid part-time internship and augment your income by running a part-time job elsewhere. It can come in handy in helping to build your user experience design skills while making ends meet at the same time.
Ensure that you carefully weigh your options so you do not experience burnout because you juggle between two jobs working well over full-time hours.
2. The kind of company you want to work for
Knowing the industry you want to work for will help narrow your search for an internship opening.
Beyond this scope, there are some companies you will want to check out, like design agencies where you get to work on projects for lots of different companies or companies with an internal design team where you only get to work on their products and services.
Job types all come with their perks. If you are working with design agencies, you will get to be on a broader range of experience. It can come in handy when you start to search for a full-time UX design job.
With internal design teams, you will likely gain more in-depth experience working on several projects for a single brand.
3.
What skills do you possess already?
When searching for a UX internship, it is essential to consider the skills you already have by executing personal projects or through education.
Draw up a list and compare it to internship job postings to have an overall idea of the kind of internships that fit your qualification.
The current skill set should comprise hard design skills and soft skills like communication and teamwork. Consider the design tools and software you already familiar know.
4. What you aim to gain from an internship
What is it that you want to get from a UX internship? Is your aim to learn specific UX design skills? For professional experience? Or do you want to understand the process of product design better? It is paramount that you have a goal in mind while you go about your search for an internship.
If you desire to learn specific skills like user research or interaction design, you will want to consider that. If you want to learn more general design skills or gain experience on a broad range, then you should consider finding a UX internship with a design agency where you will be able on various projects.
There are several benefits to gain from an internship. An excellent opportunity to establish your professional network is one of those most important. You will get to meet people in the industry through internships that can lead to job opportunities directly at the company where you are an intern or through the contacts you have established there.
Set up your UX portfolio and brand
Before you begin your search for an internship, you will want to create or redefine your UX portfolio and handle your brand. Your portfolio comprises personal projects you have taken in classes or any other user experience designs you managed.
Create a brand portfolio that showcases your design style and the process you adopt to design. You do not have to include all the projects that you have managed. Just the best of your works, even if it is just a few projects. Don't forget that a UX design intern won't necessarily have many projects and years of work experience.
You must also create a resume that includes your skills, education, and experience. Ensure that your design and brand are customized, but keep it as simple as possible. Readability and comprehension are more vital than style.
Where to find UX design internships
You will likely find UX design internships through the school you attend, which is an excellent way to find local businesses in search of UX design interns. You can also check job boards that have UX design jobs posted. You can find this on Dribble, LinkedIn, and so on.
Look out for internships that match the criteria you are searching for and the one that fits your skillset. Internships at companies that are well known can be somewhat competitive, so if you are applying to them, ensure that you also use them for backup positions.
You may discover that you get more resourceful experience at a smaller company and find it easier to get those internships.
In conclusion, becoming a UX design intern is an excellent step to take to gain experience in UX design before you eventually get a full-time position. It can also serve as a prerequisite to graduating from some design programs.
Irrespective of the case, you get to gain valuable skills, experience, and professional contacts by being an intern.
You may also like to read our latest article, Social Media Videos: 7 Easy Steps To Making Them.