What are social signals?
Social signals are a website's collective social media engagement activity. This includes likes, shares, comments, retweets, votes- signals tell search engines that your brand's customers have validated your brand with social media engagement.
Social signals are collected from the number of followers, shares, interactions, etc., across social media platforms. However, there are various contrasting studies and conversations concerning the impact of social signals on SEO.
Some experts say there is no connection between a business or brand's social signals with its website ranking for specific keywords; also, there are several equally powerful studies showing a direct and strong connection between the two.
This connection makes sense. All content and links are not ranked; equally. Most search engines do not rank all social media accounts equally. This means that the more your social content is distributed, the more visibility, links, comments, and total engagement it's going to get, which in the end benefits your social signals and your SEO.
Social signals are considered by Google, including other search engines, to achieve the idea of the 'value' of a website. The more a social media engagement is, the more likely a website will rank higher on various search engines.
Briefly, research has proven that there's a strong correlation between social signals and search engine ranking.
Important tip: It is best to make sure that social media icons are on your website and are correctly linked.
GrowthBar SEO - The Ultimate SEO and Content Tool
For just $29, get access to: Keyword Research Tool, AI Writing Tool, and More.
Social Signals as a Ranking Factor
In December 2010, Danny Sullivan wrote an insightful essay on social signals and their influence on search engine rankings. This study turns out to be ahead of its time because back then, accessible link building was the preferred method, and businesses had little information concerning social signals.
In the essay, it stated that the data from Facebook was not used by Google. However, retweets were becoming to be used as a new way of building links. Pages that were called out in tweets by individuals with a mass number of following enjoyed a higher search ranking.
Within two weeks after Danny Sullivan's essay, American software engineer Matt Cutts published a video validating that social cue plays an important role in organic SEO.
In 2014, Matt Cutts released another video revealing that Google sees social platforms like Facebook and Twitter as normal websites- not as an actual ranking factor.
By 2016, another Google Webmaster Trend Analyst, Gary Illyes, shared Matt Cutts's video from 2014 and quoted that Google does not have a special place for social media when it comes to search algorithms.
All this makes the history of the relationship between social and SEO a bit unclear.
RELATED ARTICLE: Social Networking Service (SNS): What it Means and All You Need to Know.
The Ways in Which social signals impact SEO?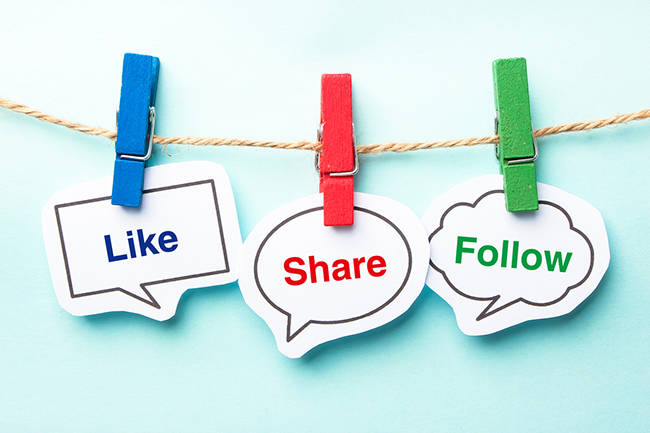 1. Social signals increase Organic Traffic
To get high-quality traffic on your site, there's a need to attract higher rankings on Google. Firstly, you have to begin by increasing traffic to your website. The Good thing is that an easy way to push organic traffic to your website is through social media.
After your website visitors increase, similarly, your search ranking also increases. And in conclusion, there are chances that you will gain higher quality traffics.
If, for instance, you have an important amount of followers on social media like, let's say, 10,000 followers if these followers are very active and they engage and interact with your content, you are likely to be considered an essential and strong source by any search engine.
When you share content, this means you are creating it clear to a huge audience, therefore leading them to your website. Also, if it happens that this content is shared by others, your website visibility and website traffic increase greater.
2. Social signals media builds links
.
Backlinks are very important for SEO, so making share-worthy content for your followers is crucial in building links. The links coming from trusted social media accounts can place you even higher in search rankings.
3. Social signals boost domain authority
.
From one to a hundred, domain authority can be described as a search engine ranking metric by Moz, which projects how well a website will rank on a search engine's result page known as SERP.
While social signals do not personally influence domain authority, a valid social media account that has a higher engagement is translated in a different way by search engines compared to an account that has lower engagement.
Also, a social media account with a strong presence is believed to be more valuable and could rank higher than its competitors. So staying active on social media and putting out engaging content can make a search engine that you are a well-informed source in your field.
Moreover, social media has progressively evolved over the years. Social media started as a platform to connect and bring together family and friends, but it has become a strong marketing tool with the right strategy and content.
For businesses and brands, a website is more than a digital platform to promote content. When you have a powerful social media presence, it is good for business and overall good for SEO.
Canva: Free design tools for creative content
Enjoy this free-to-use online graphic design tool on mobile and PC. Use it to create social media posts, presentations, posters, videos, logos, memes, and more.
How to Increase Social Signals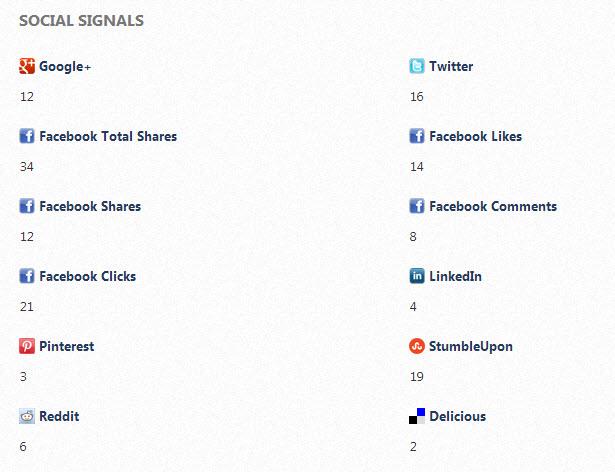 Social signals play a crucial role in helping Google to determine your website's rank. There are some ways to turn most of your internet marketing attention into increasing your social signals.
Below are some ways:
1. Be on social media sites
To increase your brand or business social signal is to be on social media. Take time to update your profile on every platform from Facebook to Google+. Pinterest, Twitter, Instagram, including LinkedIn.
2. Ensure you are active on social media
It's one thing to be on social media, and it is another thing to be active on it. If you will need to employ a social media strategist to help your brand or business, it is advisable to do so. It is worth it.
3. Make sure you are the destination for social engagement
People have conversations on social media almost every day. People converse about issues and matters that are concerned with the products and services your brand offer. Ensure that your online profile and website are where people are choosing to interact and engage in these discussions.
4. Try to generate quality content
Ensure that you are the go-to for social interaction by generating quality content. People like to be informed, engaged, and inspired. Give your audience content that makes them better.
5. Include social sharing buttons on your website
Give your audience the chance to quickly share your content. People may not copy and paste URL links into Facebook or Twitter, and this process might seem strenuous to some people. However, a more easy way is by including a social button on your website.
6. Insert social sharing buttons on the top of your pages
When you place your social sharing button at the top of your page, it is another strategy for increasing your brand's social signals. The more clear and well-designed your social sharing buttons are, the more convenient and easy it is for someone to share any of your content.
7. You should have a blog
It is best if your website has a blog. People are very interested in blogs. People love free and thrilling information, be it is a current conflicting opinion.
A perfect way you can gain and raise conversations that will go viral is to have a blog. You can also employ a freelance copywriter if you don't have time to run a blog.
8. Make sure people share your content
You can ask people on your contact list to help share your content. Asking people your share your content goes a long way in the internet world.
9. You can share other people's content
It's important to get your brand or business out there as one that engages and interacts with other people's content. How do you do this?- Follow and interact with other brands, websites, or businesses similar to yours. You can comment on their sites. Also, if you come across an outstanding post from them, feel free to share it either on your website or on social media platforms.
10. Focus and stay ahead of yourself
The world of internet marketing changes every now and then. The algorithm changes now and then. Make sure you stay up to date on the latest internet marketing and social marketing tips.
Canva: Free design tools for creative content
Enjoy this free-to-use online graphic design tool on mobile and PC. Use it to create social media posts, presentations, posters, videos, logos, memes, and more.
YouTube in SEO
YouTube is the second most common search engine after Google. When trying to promote on this social network, you have to keep in mind that most of the queries are non-commercial.
However, this does not mean that using YouTube in SEO promotion is abortive. Creating thematic videos stating the promoted site makes you get more traffic. You will get traffic not just from the videos themselves but also from Google's organic search results.
It is important not to overlook the creative approach in making a video.
Experience has revealed that creating interesting videos about your services or products can draw more traffic compared to a dry and clear description.
For instance, if you are talking about an online store, you can create crash tests of any of your products. If the site in mention provides services, you can discuss the advantages from a new angle.
GrowthBar SEO - The Ultimate SEO and Content Tool
For just $29, get access to: Keyword Research Tool, AI Writing Tool, and More.
What are the effects of cheating social signals?
While the social network can attract great advantages in the process of SEO optimization of the site if the promotion process is adhered to according to an already created plan.
However, brands or websites get impatient and sometimes want to gain plenty of subscribers and social signals from them quickly in order to affect their site's position in the SERP.
It should be known that a quick increase in social activity can harm promotion and can have serious consequences. The method of promotion that is not legit is often referred to as "Black Hat."
These strategies bring short-term benefits and negative consequences.
Here are some of "Black Hat" ways to increase traffic:
Creating fake accounts of competitors involves getting positive feedback from direct competitors or using the account to attract negative comments.

Buying or promoting social signals, in particular likes. It also includes subscriptions of people or an empty account purchased to gain popularity.

Paying for negative or false reviews about competitors.

Buying fake positive reviews to gain your resource.

Using special software for automatic promotion of social activity.
Using "Black Hat" methods to cheat social cues negatively affects SEO optimization in general.
How to check Social Signals and How to Analyze Them
It is very crucial to keep track of all actions that are received from social signals and also to under their effectiveness. In addition, the growth of social signals needs constant monitoring and direct participation in monitoring certain changes.
There are tools that permit you to optimize the time and costs of monitoring social signals.
A good example of this tool is the Semrush service, which comes with plenty of tools that can be utilized to track user activity in social networks. These tools can also be used to find out all the essential data about your audience, choose content, analyze competitors, social signals, and more.
To begin to check social signals, navigate to the SEMrush social media toolkit page, do a project, and identify the domain for which to analyze social activity.
Next, after creating a project. Link all available social media platforms to it to get and analyze statistics.
In conclusion, while we don't have a clear way in which social signals affect search algorithms.
One thing is for sure, social signals are becoming influential and will continue to be very important to social media.
Danny Sulivan's insightful essay back in 2010 about the link between social indicators and organic search ranking ushered in the beginning of a new age in SEO known as social search.
Since social signals are highly based on user engagement, brands and businesses have to maintain an unshakable presence on social media, as already discussed in this article, in order to enjoy all the advantages it brings.
To enjoy maximum exposure for your brand or business, you will need to utilize various engaging steps that work with each other.
 You may also like to read our latest article, Social Media Videos: 7 Easy Steps To Making Them.