[wpsm_stickypanel][contents h2][/wpsm_stickypanel]
What is Shockbyte?
Shockbyte was founded in March 2013 with the goal of providing lightning-fast server hosting for games like Minecraft to anyone looking for a good time or to develop their skills. Shockbyte, situated in Australia, is known for being one of the earliest and best server hosting providers for online gaming giants like Minecraft, Rust, ARK: Survival Evolved, and a few more.
How much is Minecraft, and where can I buy Minecraft?
The price of Minecraft varies depending on where you buy it. If you buy it for a PC on Minecraft.net, it should cost you around $ 27. Also, keep in mind that this is a one-time purchase. You can also buy gift cards on the website. If you want to download Minecraft to your favourite console, expect to pay between $ 20 and $ 30 for the base game and around $ 30 or more for a Wii U if you choose the 'Favorites Pack'. Minecraft: Pocket Edition allows you to play the game
Shockbyte on various mobile devices, and the app costs around $ 7.
How much do Shockbyte servers cost? – Plans and Pricing?
Shockbyte's most basic bundle is only $2.5 a month, and there are about a dozen more options to select from. When it comes to hosting Minecraft servers, Shockbyte offers some of the most competitive pricing. The pricing structure is straightforward, with each bundle costing $2.5 more than the last.
Minecraft Server Hosting Plans & Pricing
Plans
Price
RAM
Slots
DIRECT PLAN.
$ 2.50/Mo
1GB RAM
20+ Slots

 

­SAND PLAN
$ 5.00/Mo

 

. 2GB RAM
40+ Slots
COBBLESTONE PLAN

 

 

$ 7.50/Mo
. 3GB RAM
60+ Slots
IRON PLAN

 

$ 10.00/Mo

 

4GB RAM
80+ Slots
GOLD PLAN
$ 12.50/Mo.

 

5GB RAM
100+ Slots
REDSTONE PLAN

 

$ 15.00/Mo
6GB RAM
120+ Slots
DIAMOND PLAN
$ 17.50/Mo

 

7GB RAM
140+ Slots
EMERALD PLAN
$ 20.00/Mo

 

. 8GB RAM
160+ Slots
OBSIDIAN PLAN
$ 22.50/Mo.

 

9GB RAM
180+ Slots
SPARTAN PLAN
$ 25.00/Mo.

 

10GB RAM
Unlimited
ZEUS PLAN
$ 30.00/Mo.

 

12GB RAM
Unlimited
TITAN PLAN
$ 40.00/Mo.

 

16GB RAM
Unlimited
Payment methods are the most basic and generally practised. You can make a payment by:
A debit card or credit card
PayPal
Paywall (bank transfer, prepaid card, or Paywall SMS (mobile))
How to host a Shockbyte Minecraft server?
Shockbyte offers server hosting for the Minecraft Java and Bedrock editions, so you can run any server you play on your PC, mobile device, tablet, console, and any other supported device. Not only that! You also support all server types available for Minecraft, so you are free to choose any server type and version, and you can change them at any time.
When you are ready to start your Minecraft server with Shockbyte, follow the guide below:
Claim your Minecraft server
On the Shockbyte website, click Rent a Minecraft server in the top navigation menu.
On the Minecraft plans page, select a server plan by clicking Add to Cart just below the selected plan. The right server plan for you depends on how much RAM your server needs to support the number of players you want to host, the type of server you want to run, the type and number of mods or plugins you want to use, etc. . If you're not sure how much RAM you need, you can read our article here: How much RAM do I need for my Minecraft server? The floors listed on the page show recommended placements that match the recommended number of players each floor can support. However, these are just suggestions, and you can change the number of players you can allow on your server regardless of the size of your plan. Find out more about slots here: How many players can I host with my plan?
On the order page, select your preferred billing cycle. By default, it is set to monthly. However, you can choose to pay for your server renewal in one of our available cycles described below:
– Monthly: Billed one (1) month after the previous one.
– Quarterly: Balance three (3) months after the previous one.
– Semi-annual: settled six (6) months or six months after the previous one.
– Annually: Billed 12 months or a full year after the previous one.
In the Configurable Options section, select your preferred server location.
In the Available Add-ons section, you can also include add-ons in your server package order by selecting your preferred add-ons. The following add-ons are available for Minecraft:
– Dedicated IP: Assign the default Minecraft port to your server. More information: How to get a dedicated IP address (standard port)
– Server Management: A service where a Shockbyte team configures your server for you. More information: Server administration.
After verifying your order summary, click Next to proceed with payment.
You will be asked to log in or register on the payment page. If you have an account, click the Already Registeredbutton. Otherwise, you can register by filling out the registration form or by using one of the alternative options listed on the page.
Once logged in or registered, scroll down to the bottom section of the payment page to select your preferred payment method, view and accept the terms of use by checking the box, filling in the captcha, and finally clicking Complete the order to proceed with the payment, and pay for your order.
After you have successfully paid for your order, check your saved inbox to see the email with your Minecraft server details and login details for the Multicraft panel. You can also find a copy of the same email in the Customer Area: Email History.
Access to the Multicraft control panel
Multicraft is a Minecraft server control panel that allows users to manage multiple servers from a single web UI. These servers can reside on various physical or virtual machines, depending on the edition.
You need to log into your Multicraft control panel before you can log into your server. Once you've successfully paid for your order, search your saved inbox for the email with your Minecraft server details and Multicraft panel credentials. You can also find a copy of the same email in the customer area.
Use this information to log into the control panel here. Once logged into your Multicraft control panel, the first thing you'll see is your server's home page.
To start your server successfully, you must first select a server type from the Server Type drop-down menu at the bottom of the screen. After choosing your server type, tap the green home button at the top of the screen. This will start your server and generate all the files for your server.
Connect to your server
To connect to your server, you need critical information: the address of your server. You can find it on the Multicraft Server home page.
Operator (OP)
As a server owner, you must have full control over your server. To do this, you must become an operator.
An operator (OP) is a person who has access to the commands used to manage the server. Controls given to operators include access to change a player's play mode, change server difficulty, and player moderation controls.
You can make an OP player by typing op [player name] on the console accessible from the menu on the left side of the Multicraft server home page.
Configure the server parameters
When you start the server for the first time, there may be a few settings that you want to configure or change as needed. All of this can be done in the Multicraft control panel.
To access these settings, return to the Multicraft server home page and stop the server using the red stop button. From the menu on the left side of the screen, navigate to File> Configuration File> Server Configuration. This menu gives you access to many Minecraft server settings, including difficulty, game mode, whitelist, boot level, and more.
There are two ways to install plugins:
-The plugin list function in the panel
-Manual download via FTP
Installing the multicraft plugin list
Log in to your multicraft Control Panel. In the left sidebar menu, go to Files> Plugin List.
On the Plugin List page, find the plugin you want to install. You can use the Source and Category filters to narrow down the list or enter the plugin name in the Name bar to search for specific plugins.

On the plugin information page, select the plugin version that is compatible with your server version. You can use the table on the right side of the page to check which version of the plugin you want to use on your server.

After choosing the correct version, click Install. After a few seconds, the status will update to Installed to indicate that the plugin has been successfully installed.
Restart your server for the plugins to load and generate additional plugin files.
Are you ready? Now you can use and configure the plugin the way you want. You can check the add-ons installed on your server with the command / Add-ons in the game and Add-ons on your console.
Manual plugin installation
Download the add-ons you want to install from the following sources:
Spigot plugins

Bukkit / CraftBukkit Plugins
In Spigot, you can check and select the version of the plugin that is compatible with it in the Updates tab. The server versions supported by the plugin can also be displayed at the top of the overview page.
In BukkitDev, you can find it in the File tab. Each version of the plugin has a corresponding version list that it is compatible with.
– Download your plugins in the / plugins folder of your server folder. Better to do it via FTP with FileZilla.
– Restart your server to allow plugins to load and additional server files to be generated.
How to use Filezilla
FileZilla is an FTP software that allows you to access and manage files on your server easily. We recommend that you use it when uploading and downloading files to your server, especially worlds and other large files.
Follow these steps to use FileZilla to connect to your server folder via FTP:
Download and install FileZilla Client for your system.
Go to Files> FTP File Access in your server's control panel.

Enter the details on the FTP server login page of your server's control panel in FileZilla, as shown. Your FTP password is the same as the Multicraft control panel password.

Click on Quick Connectin FileZilla and wait for the connection to be established successfully.
As soon as Status: "/" The directory list is displayed successfully and your server files are listed in the lower right corner under Remote Site in FileZilla, it means that you have successfully connected and can now download and upload files to your server via FTP.
Now it's easy to transfer files to and from your server!
Minecraft Servers & Free Minecraft Server Hosting
A Minecraft server host is basically a company that serves as a host or stores your Minecraft game for you and your fellow players. If you decide to have your own Minecraft server, then it is crucial to settle on one that you can trust and rely upon for a smooth gaming experience.
Minecraft servers such as Apex hosting and Shockbyte, allows players to play with other
Some popular server types are:
– Minigames: These are servers that host various minigames. There are many types of minigames, from Spleef to Capture the Flag.
– Minecraft anarchy server: These servers have practically no rules. Many players cheat, abuse, and use vulgar language. 
– Minecraft SMP servers: SMP means Survival Multiplayer. The abbreviation refers to the genre of servers that focus on the survival aspect of Minecraft, but with a community. These servers are servers that only use survival mode. They are similar to the Anarchy servers, except there are general rules, with common examples, that prohibits duelling and exploitation.
– Creative: These are servers that only use Creative mode. Usually, the servers give up creative players but restrict access and/or limit the size of the plot. This is generally done to avoid damaging other players' settings and avoiding unnecessary delays.
– Faction: Similar to survival servers, but claims are used to mark the land as "yours". Untrusted players cannot build on "your" land.
– Personal / Private: These are servers that players can create themselves. Usually, the link is private and is only shared with close friends of the user.
– Hardcore: Same as Survival Mode, except players only have one life. It usually ends with a "last man standing" scenario. SkyWars and Survival Games mainly use this type of server.
– Role-playing: On these servers, players act like their character, which is sometimes dictated by the role-playing going on.
– Pay-to-win: These servers have gotten a bit weird because they violate the Minecraft EULA, but pay-to-win (P2W) servers (sometimes called pump and dump servers which are similar in concept are like P2W servers) are designed so that users can buy benefits (probably in the form of sequences) with real money.
To play Minecraft, a good Minecraft server hosting provider is required. With the right hosting, not only can you enjoy your multiplayer sessions without delay, but you can also protect your in-game successes with an extra layer of security and frequent saves.
Free Minecraft Hosting
There are plenty of free Minecraft server hosting services to choose from when setting up the game, but without further ado, let's go ahead and get to the top three. Minehut, Aternos and Server.pro
Minehut is mentioned as one of the many servers hosting services in Minecraft. This is easy to use and one of the few that lets you host Minecraft servers for free. You can host 2 Minecraft servers with up to 10 players for free. If you want to allow more than 10 players or create more than 2 servers, we recommend buying credits.
Aternos is known as one of the most used portals that offer Minecraft fans free servers so that they can manage their network. It is completely free, as outlined in the company motto: Minecraft Server 0 Free, Forever. It is said that the server will be free as long as Minecraft is free. Since its first publication in 2013, approximately 13 million users and 400,000 gamers have used this server every day.
Server. pro is a Swedish hosting company that specializes in affordable and versatile Minecraft servers. The company supports the Standard and Bedrock editions of the game and, though, first impressions of Server. pro isn't great, but some of the company's shortcomings are easily remedied when you look at the pricing. Unlike most of its competitors, Server. pro allows users to use its services for free.
Best Minecraft Server Hosting: Is Shockbyte Hosting Any Good?
Shockbyte's long history ranks it in the category of one of the best game hosting services like Minecraft.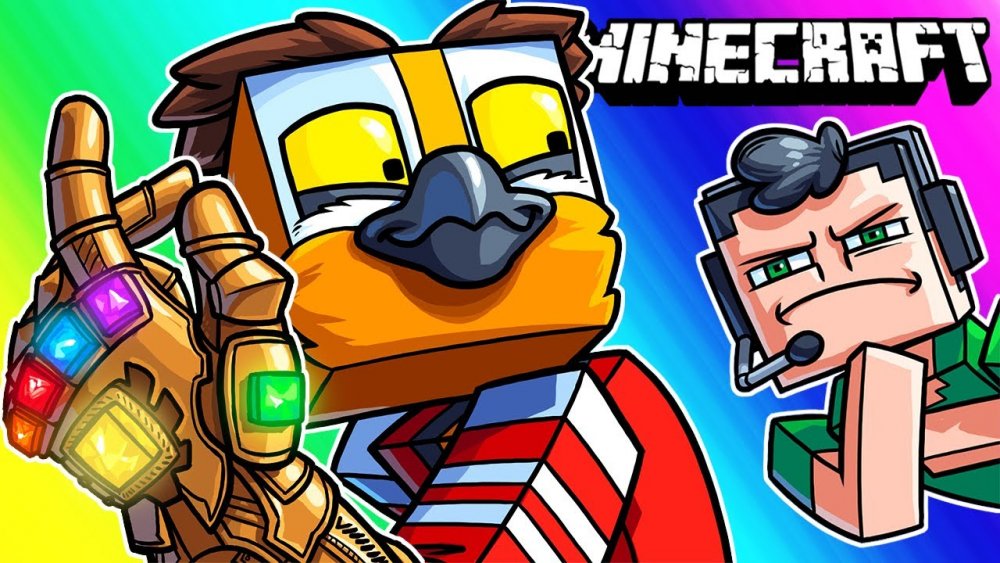 Whatever the Minecraft server project, using specialized hosting is essential. This way, you can have a professional service that adapts to Minecraft's hosting needs. Apart from that, it offers connection speed and promises a smooth and enjoyable gaming experience.
One of the most popular opinions about the Shockbyte hosting server is the availability of specialized technical services.
Ease of use, speed, and experience
1. Ease of use
Shockbyte hosting is widely known for being easy to manage. This is useful if you are a new user of hosting services for a Minecraft server.
Each service category offered has a specific configuration. By default, this depends on the rental price, so it is not up to you to set it.
Once the selected server is rented, customizing your server is your business. Shockbyte offers Multicraft to all Minecraft hosting customers. It is one of the most commonly used control panels.
2. Speed ​​and experience
Shockbyte uses NVMe SSDs, which means that the speed should be six times faster than standard SSDs and twelve times faster than hard drives, which are lightning-fast. When testing GTmetrix (a speed testing tool of choice), the result was pretty close to an A (94%).
In short, Shockbyte offers game hosting services all over the world, and their services have great advantages. Initially, Shockbyte Minecraft Server's hosting was mostly focused on lightning-fast Australia. But now, the goal is to provide a great user experience and the best possible service.
Shockbyte is packed with features and uses more powerful hardware than any of its competitors, even at a lower cost. Shockbyte has been offering Minecraft hosting services since 2013.
It has served thousands of consumers and hosted approximately 250,000 servers. Choosing it will give you an incredible reputation in the Minecraft server community.