Making money online has never been easier than today and one platform where you can earn steady passive income is YouTube. Wondering how? A popular revenue source is product review videos. Undoubtedly, video contents are the most effective ways of driving traffic for many businesses. If you have a flair for creating fantastic quality relatable content, you can be sure of making money. Today, YouTube is the largest online video sharing platform globally and the second-largest search engine behind Google.
The platform has more than one billion users a month, with an estimated $28.8 billion in annual revenue for 2021. And with its revenue sharing formula, you as a YouTuber can also get a share of between $3 and $5 per thousand video views on average from your product reviews. 
Majority of the traffic on YouTube goes to movies, music, and other entertainment segments. But a less-known beneficial aspect is the product review videos on YouTube that make the most money. This is because the audience depends on such content when planning a purchase, and here, I will show you the simple steps to becoming a YouTube product review expert and making money for your efforts.
YouTube product review videos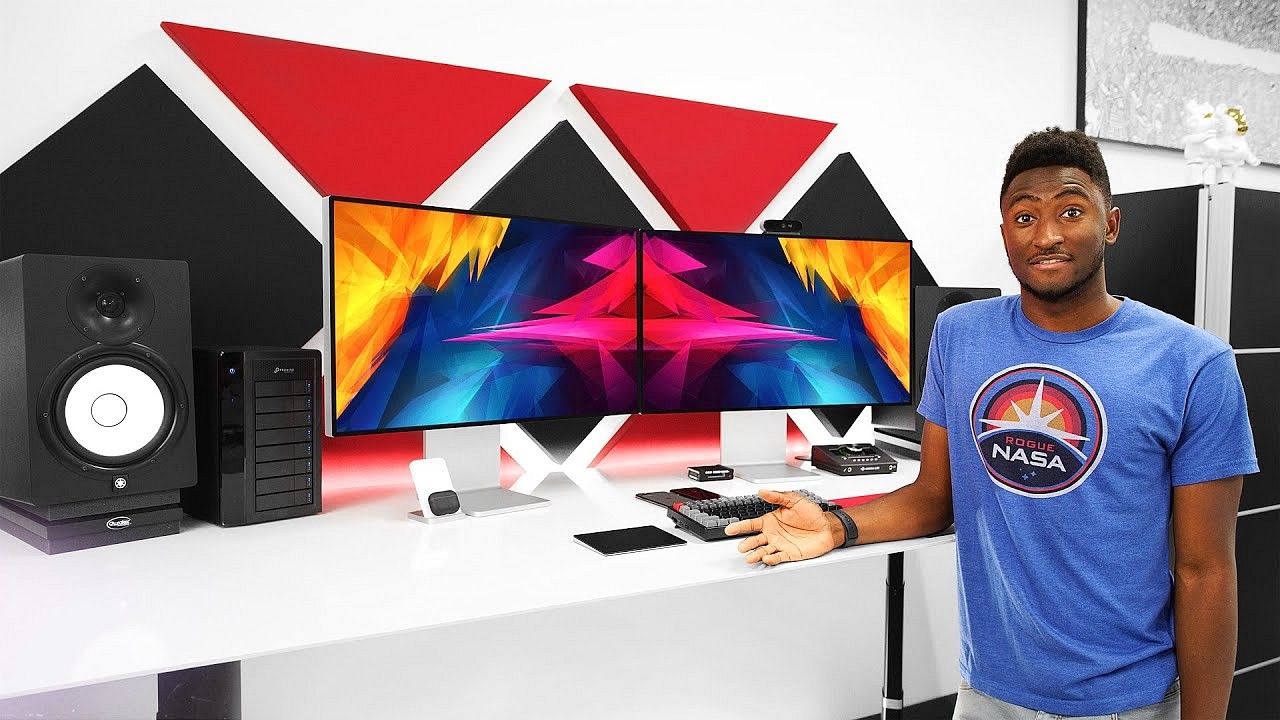 Product review videos on YouTube are video contents that try to explain the uses of a product, its features, and its advantages over other similar products and disadvantages. These videos give a detailed report on such products, and products that can be reviewed are limitless. Over the years, the online audience has built a reputation for trusting product reviews since they provide honest feedback, which is different from the highly-choreographed advertisements.
And with YouTube being the largest source of video information on the net, audience troop to it in search of review content. Also, many businesses can attest to the efficacy of product review content in driving traffic, conversion, sales, and profit. More and more individuals are watching review videos to help them gather ample information about products. To this end, making product reviews on YouTube is a good source of revenue. This form of monetization on YouTube is becoming popular daily, and you can also leverage it. 
Related article: PartnerStack affiliate marketing: a complete tutorial to making $5000/Month.
YouTube Partner Program
To make money from YouTube, you need to understand a few things first. With YouTube monetization, you need to first qualify for and join the YouTube Partner Program. Regardless of the means you choose to make money from the platform, joining the program is the first step. It allows you to set up monetization techniques and open your content for ads revenue.
The minimum requirements for the YouTube Partner Program are 1,000 subscribers and 4,000 watch hours over one year. Before you can use YPP, you have to ensure you live in a country where the service is available  and abide by all the monetization policies on YouTube. To enable YPP and monetization on your YouTube channel, follow the steps below:
Log in to your YouTube account.
Click on your account icon

in the top right corner.

Please navigate to the YouTube Studio tab and click on it.

From the menu, click

Other Features

 and select 

Monetization

.

Ensure to go through the YouTube Partner Program

 terms and eligibility requirements before agreeing.

Asides from settling to the terms, you also have to connect a Google AdSense account

 to your channel. You can use a pre-existing AdSense account or create a new one. YouTube uses the AdSense account to pay you your ad earnings.
Starting your YouTube product review channel
YouTube is an easy platform to understand and utilize in making money. Understanding a few facts and tips on navigating the forum is essential, as simple as it gets. If you fail to do this, your product review videos will get lost in the thousands of videos posted per day on it.
See software that YouTube content creators use for editing here: 15 Best Video Editing Software in 2022.
To help you make the most of your review channel, follow the tips below:
1. Be niche specific
YouTube is a vast platform, and trying to review products from all the niches is terrible for making money off the platform. To navigate this landmine, it's best to start and maintain your product review content around a specific niche. Whatever niche you choose will eventually impact your earnings; for this reason, it's best to go with a niche you are passionate about.
Being niche-specific will help you focus your attention on creating suitable content that resonates with the appropriate audience. Thankfully, there are no shortages of niches on YouTube. You can even niche further if the competition is fierce in the more prominent niches. Keep in mind that the more niche-down you get, the smaller your audience will be.
2. Be concise with your channel name 
Once you've decided on a niche, picking a concise name that best describes your channel is crucial. Your channel's name, logo, and general aesthetics should be easily recognizable and relatable to the audience. A unique title and logo stand you out from the competition, and an appealing channel page builds interest even before an audience views your review content. This is to help create an attractive brand appeal powerful enough to pick audience interest to drive subscription and watch hours.
3. Start your review contents with products you have
Starting a YouTube product review channel will require you to review products that are available to you at the moment. This will help you test your ability to produce honest reviews and see how your content resonates with your audience. You might even have to spend a few bucks to get some products to help you create new content. Alternatively, you can lend products from friends or relatives and test runs them before doing a review around them. When starting your YouTube product channel, keep the products you review as current as possible and maintain consistency.
4. Video quality is essential 
The quality of your videos on YouTube is non-negotiable. The higher the quality of your video, the higher your chances of getting more views, translating into more earnings. For this reason, it's advisable to upload high-quality videos on your channel. Thankfully, smartphones today can provide high-quality videos, and you don't have to spend much on high-end camcorders. Include catchy professional intros to draw viewers' attention and outros to hint at your following content. Also, platforms like Canva, Adobe Video Premier, and other tools help you create excellent video qualities.
5. Grow Your YouTube Community
As much as you want to make money with your product review channel o YouTube, keep in mind that it's also a social platform. This means you have to interact and engage with your audience to help you promote and rank better on search results. So ensure to invite friends and family to comment, like and share your videos, and subscribe to your channel. Interacting with the audience can also help you get new ideas for content creation. Also, ensure to cross-promote your content on other social media platforms to further drive traffic to your channel.
Getting brand partnerships and deals
Now that you've successfully launched your YouTube product review channel and have grown your community, it's time to start sourcing for deals. Brands and businesses are always searching for YouTube creators to help them promote and review their products to their audience. Once you have enough engagement and followings, you can actively reach out to businesses within your niche on getting a partnership deal.
Alternatively, brands can also reach out to you if your content is in tune with their goals. Regardless, a partnership deal gets you free products to review, so you don't have to worry about getting a new product. Also, you can negotiate your partnership deals as either one-time payment, commission, or other payment arrangements.
Conclusion
Creating a YouTube product review channel can be a fantastic way to make money from the video-sharing platform. Your earnings are almost limitless, and the more effort you put into creating and promoting your content, the more you make. This means creating fantastic Product Review Videos for your YouTube channel and engaging with audience. Also, you are not limited to brand deals and a product review channel; revenues can also come in with affiliate marketing, ads, and other means.
You may also like to read our latest articles, Crypto mining = $246 on AutoPilot mining Bitcoin like this.